What Celebrities Are On Weight Watchers?
If you're like a lot of people, one of your New Year's resolutions is to take charge of your health and perhaps shed a few pounds. Eating better and exercising more was the second-most common goal for women in 2018 after saving money, and the most popular resolution for men, according to a poll by YouGov.
Getting fit and losing inches can be hard to do on your own, though. So you can bet that plenty of people will be signing up for Weight Watchers come January 1.
Why Weight Watchers is so popular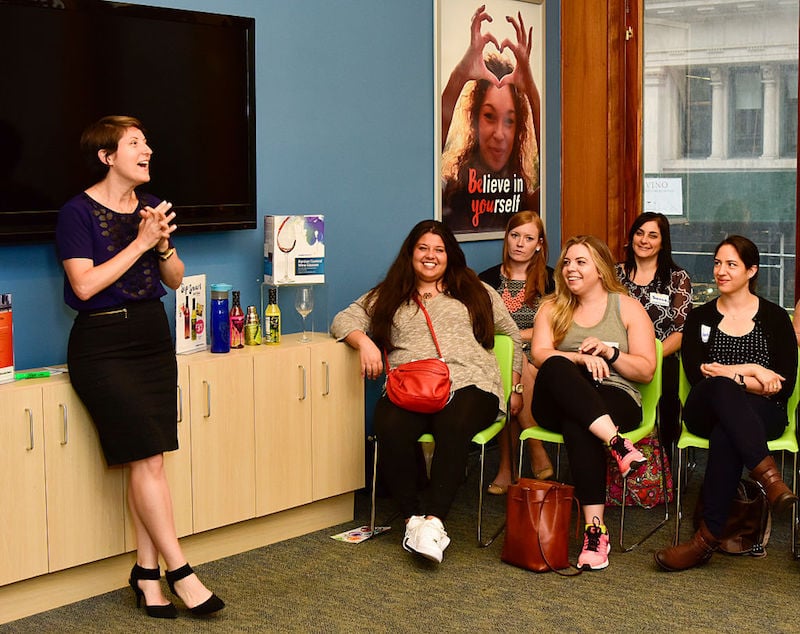 There's a reason Weight Watchers – recently rechristened WW – has been going strong since it was founded by a Queens housewife in the 1960s. It works. Studies have found that people who commit to the program lose weight. Plus, it's less restrictive than some other diets, which might require you to cut out most carbs or subsist on cabbage soup. That can make it easier to stick with over the long term.
Plenty of celebrities have slimmed down with the help of Weight Watchers, and hearing about their success undoubtedly inspires others to try the program. Here are some of the famous faces who are on Weight Watchers – maybe you'll spot one at your next meeting.
DJ Khaled
Weight Watchers began as a weight loss program for women, but these days plenty of men sign up as well. Case in point: DJ Khaled. He signed on to promote the company last year and says he lost 28 pounds in his first two months on the program.
Kevin Smith
Clerks director Kevin Smith joined Weight Watchers after suffering a heart attack last February. His doctor told him he needed to lose 50 pounds, and by August he'd achieved his goal. One thing that helped him lose the weight was avoiding the craft services table on set, where it was easy to snack mindlessly on junk food, and walking more throughout the day.
Kate Hudson

Kate Hudson is the latest celeb to join the Weight Watchers family. She signed on as an ambassador in December with the goal of not just losing weight – she wants to be 25 pounds lighter by the spring — but also living a healthier life.
"My 'why' is really my kids and family and longevity," Hudson explained. "It's really about the holistic approach to wellness."
Robbie Williams
Singer Robbie Williams decided to work with Weight Watchers after gaining weight and feeling like he wasn't living a truly healthy life.
"WW is the first program that truly feels like it fits with my life," Williams said in a statement. "After my back injury last year, I have definitely let my healthy habits slip and I feel as though I have let myself and my family down. I can't keep trying the same things and hoping for a different outcome. I trust the history of behavior science that WW has."
Oprah

Oprah may be the most famous Weight Watchers member ever. She credits the program with helping her lose more than 40 pounds. In fact, she loves it so much she bought part of the company.
I've had a better life since being a part of the WW family," Winfrey said. "It's a constant decision to remain healthy and strong and vibrant. I have a real appreciation for every day when I wake up with a healthy mind and a healthy body."