What Celebrity Panelists Will Be on This Season of 'Match Game' with Alec Baldwin?
"A game show so funny you'll _______." The fourth season of ABC's Match Game launched in early January, and viewers are laughing along with host Alec Baldwin and a crop of new and returning celebrity panelists. While the full list of panelists – who provide answers to fill-in-the-blank questions that a contestant must try to match – hasn't been revealed, we do know who will be appearing on some upcoming episodes.
Match Game celebrity panelists  
The premiere episode of Season 4 featured Kenan Thompson, Ellie Kemper, Tyler Hoechlin, Sherri Shepherd, Horatio Sanz, and Jillian Bell as the celebrity panelists. Bell, who's been in movies like 22 Jump Street and Rough Night, and Hoechlin (from Supergirl) are new to the show.
Panelists for upcoming episodes include:
January 16: Joel McHale, Jane Krakowski, Finesse Mitchell, Caroline Rhea, Jason Biggs, and LaToya Jackson
January 23: Adam Carolla, Morena Baccarin, Johnny Weir, Cheryl Hines, Rick Fox, and Pamela Anderson
January 30: Chris Parnell, Whitney Cummings, Kevin Smith, Jane Krakowski, Ron Funches, and Caitlyn Jenner
Several of the panelists have appeared on previous episodes, including Anderson, Carolla, Rhea, and Krakowski. Previous panelists Jason Alexander, Niecy Nash, Amy Sedaris, and James Van Der Beek have all appeared on multiple episodes, so it's possible they'll be back again this season. But so far Betty White, who appeared on more than 300 episodes of the original Match Game, hasn't made an appearance. (Many of other frequent panelists on the 1970s version of the show, including Brett Somers, Richard Dawson, and Charles Nelson Reilly, are dead, though Fannie Flagg is still alive.)
One of several elements of the original Match Game that's been preserved in the new version is the drinking. During the 1970s show, panelists discreetly sipped drinks from styrofoam cups. These days, there's a staff member on hand to refresh each celebrity's glass, Krakowski told TV Insider.
Will Match Game be canceled?
Match Game's ratings fell during Season 3, but the show still earned a renewal from ABC. Ratings for the Season 4 premiere were a little below the 2017-18 average according to the Hollywood Reporter. Right now, it's too early to say if the show will make it to Season 5, but if ratings continue to slip, it's possible ABC will decide to pull the plug.
How to be a contestant on Match Game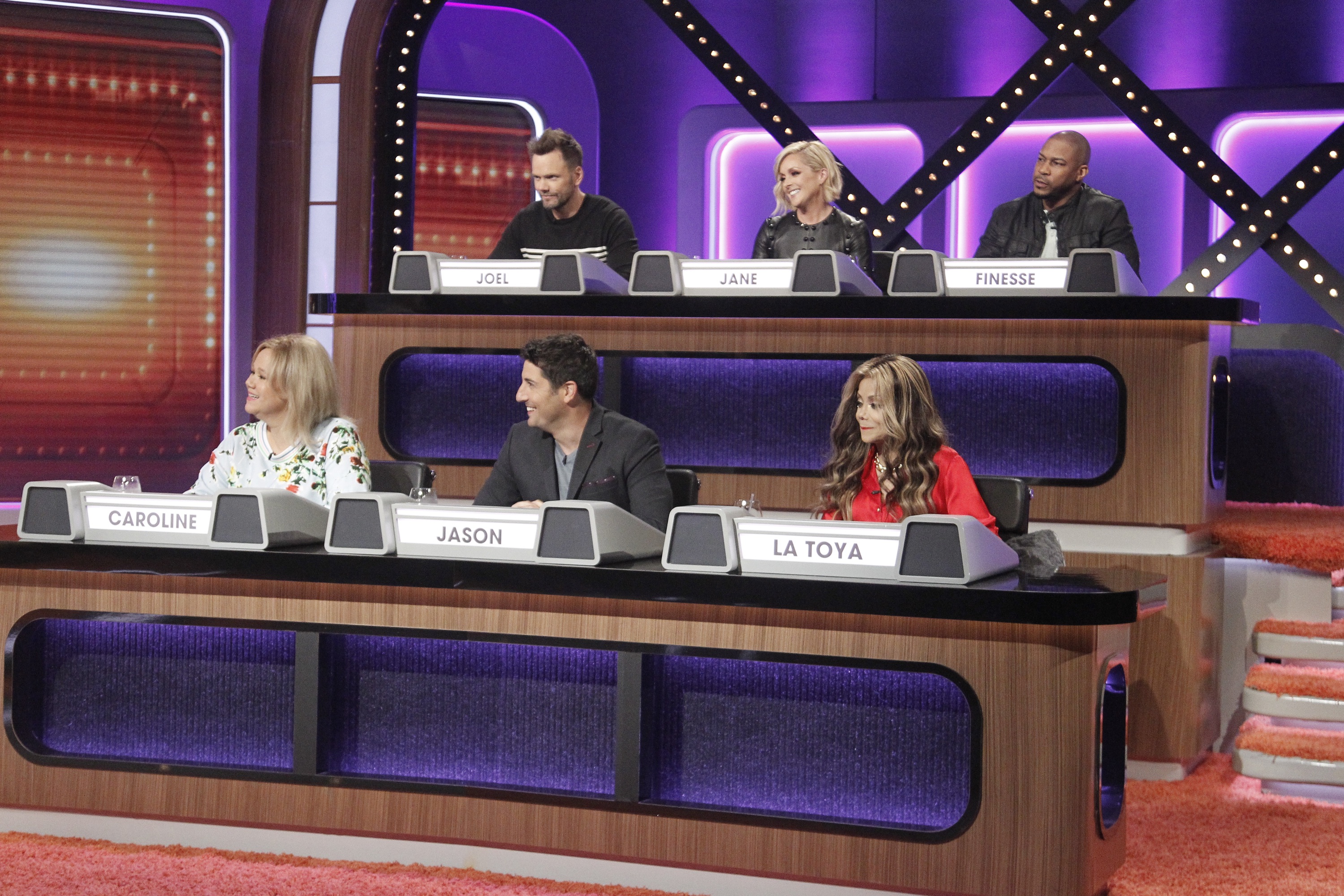 If you'd like to try your luck at Match Game, you can. You can apply on the show's casting page. You'll need to share some information about yourself and what you would do with the money if you won, as well as upload a short video explaining why you should be on the show.
Producers say they "are looking for people who are energetic, clever and have great senses of humor. No need to be a brainiac or expert with words but an easy going and fun personality is key!"
New episodes of Match Game air Wednesdays at 10/9c on ABC.