What Charlie Sheen is Saying About His Sobriety
Charlie Sheen is one of Hollywood's most notorious figures, with a legendary downward spiral after being ousted from his popular CBS series Two and a Half Men in 2011. The actor recently spoke about his sobriety for the past 18 months on Jay Leno's Garage, clearly making a point of setting his life on the right path.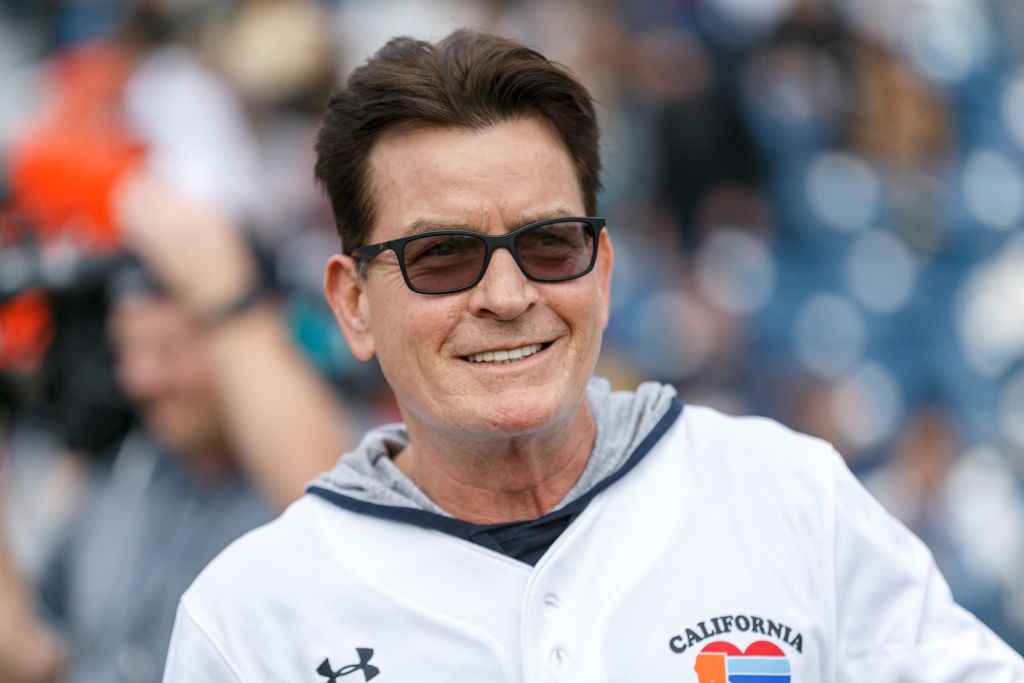 Sheen's breakdown in 2011
Most remember Sheen for his film roles in Platoon and Wall Street, as well as his portrayal of Charlie Harper on the CBS sitcom. The actor had a highly-publicized breakdown in 2011, going on rants on several interviews and trashing his superiors at Two and a Half Men. According to The Washington Post, one example includes his letter to TMZ directed at his bosses, saying "I gracefully ignored this folly for 177 shows … I fire back once and this contaminated little maggot can't handle my power and can't handle the truth. I wish him nothing but pain in his silly travels especially if they wind up in my octagon."
There were also police interventions between Sheen and his then-wife Brooke Mueller, and a custody battle over their twin boys. Sheen's issues with alcohol and substance abuse had been on record way before his breakdown. Even after he started climbing out from his descent, his addictions remained.
'Today Show' announcement
In 2017, Charlie Sheen appeared on the Today Show in an interview with Matt Lauer and announced that he was diagnosed as HIV-positive. "After a battery of tests … they walked in the room and said, 'Boom, here's what's going on,'" Sheen told Lauer, according to CNN. "It's a hard three letters to absorb. It's a turning point in one's life."
In the interview, Sheen claimed he did not know how he contracted the disease, and said he was coming forward so he could stop being blackmailed about his diagnoses. He went on to tell Lauer that he had paid people "in the millions" to keep his medical information under wraps.
Sheen clean and sober
Speaking to Jay Leno on his CNBC show, Sheen shared that he has been sober for 18 months, saying, "about a year-and-a-half ago, it just hit me that I knew it was time to make a change. And, you know, it didn't require some crazy rehab stint or a shootout with the cops… it didn't require anything super dramatic and crazy and front-page news."
Sheen said he is concentrating on his own personal wellness. "I really focus on my health, my family and work will come next. I'm excited to be excited again," he said, according to People. "I came to it on my own. It was just one of those epiphany moments."
The actor keeps in mind what has happened with his alcohol abuse in the past to keep him in line in the present. "All I have to do is flash on four or five scenarios that live on the forefront of my memory and just remind myself this is what happened," Sheen told People. "I don't put myself in positions where dangerous things could happen. I just have a confidence and a focus, and a game plan and I stick to it."
Sheen is also looking to stay healthy for the sake of his five children, and wants to help them stay on the right path. "I don't come at them with judgment or anything but love," he said. "My experiences can prevent them from going down a similar road and so the whole journey wasn't a complete waste of time. I have all the data."
Though he is not involved in any projects at the moment, Sheen is hoping to soon get back to work.