What Medical Condition Does Princess Eugenie Have?
When Princess Eugenie married Jack Brooksbank on Oct. 12, 2018, the talk of that day was about what the princess bravely showed to the world on the biggest day of her life.
Eugenie chose to wear a backless wedding gown because she wanted to display a scar on her back that she got following an operation she received when she was a child. Here's why the princess thought it was important to do that and what she admitted about her spinal disorder.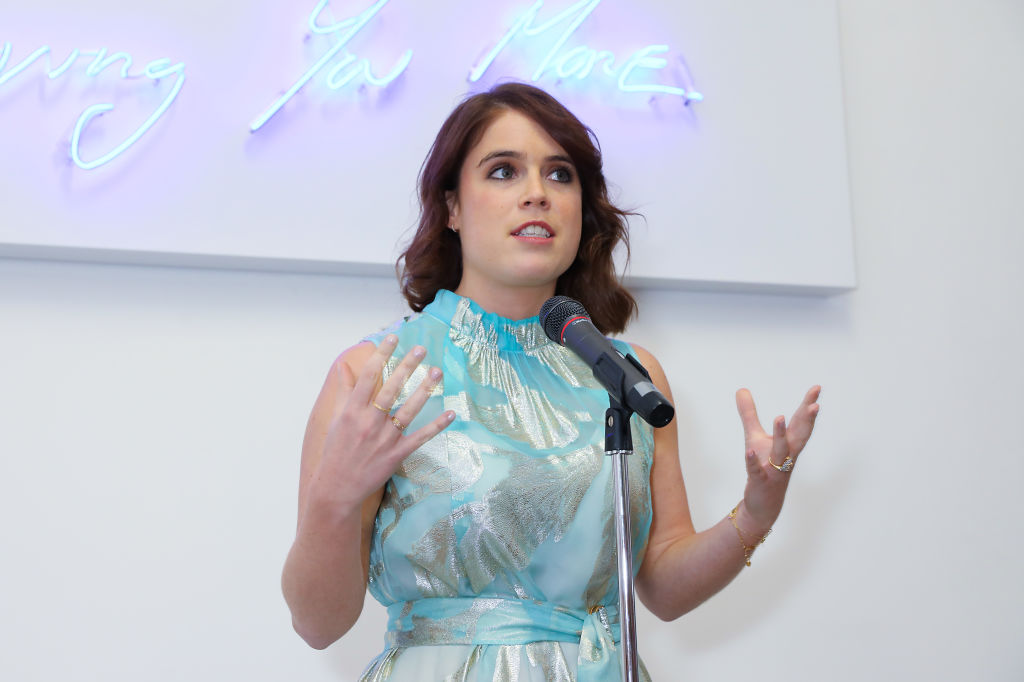 The spinal condition Eugenie has
Princess Eugenie has scoliosis. That is a condition in which the spine curves to the left or right. It is rare only occurring in 3 out of every 1000 children.
According to the Scoliosis Research Society, "Everyone's spine has subtle natural curves. But some people have different curves, side-to-side spinal curves that also twist the spine. This condition is called scoliosis. On an x-ray with a front or rear view of the body, the spine of a person with scoliosis looks more like an 'S' or a 'C' than a straight line."
When she was 12 years old, Prince Andrew and Sarah Ferguson's daughter underwent an eight-hour operation to fix the misalignment.
"My surgeons inserted 8-inch titanium rods into each side of my spine and one and a half inch screws at the top of my neck," Princess Eugenie wrote in an essay published on the Royal National Orthopedic Hospital's website. "After three days in intensive care, I spent a week on a ward and six days in a wheelchair, but I was walking again after that."
She wanted her scar to be visible on her wedding day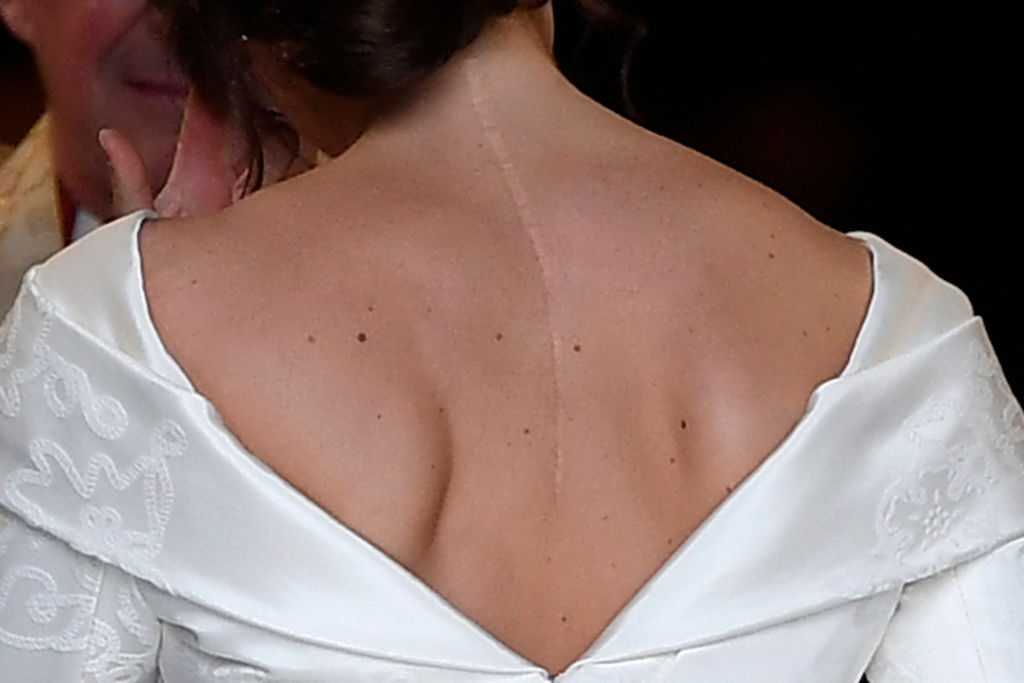 The princess has spoken out about her surgery in the past and said had it not been for that operation she wouldn't be able to stand the way she does today. Without the surgery, Eugenie admitted that her back "would be hunched over." That fact is one of the reasons she decided to put her scars on full display the day she wed Brooksbank.
Queen Elizabeth II's grandaughter's wedding dress was designed by Peter Pilotto and Christopher De Vos. The gown features a wide-neck V shape with folded shoulders and a low back. Eugenie specifically asked the designers to make an open-back dress so her scar would be visible. The princess felt that it was important to show her scar because of how much she values having gotten that life-changing surgery.
"I believe scars are like memories that tell a story on your body, that remind you how strong you had to be, and that you survived to talk about it," Eugenie said, adding, "Your scars are a way of communicating, and sharing a trauma can be healing in so many ways. It can release that stigma you might have given to yourself and by talking about it you can show people how they can heal, too."
Eugenie has been an advocate for scoliosis awareness for a number of years and in 2018, shared a photo via Instagram of her x-ray showing the pins and rods she had put around her spine.