What Could 'Game of Thrones' and 'American Gods' Have in Common?
Neil Gaiman has created works of intense vitality and inventiveness across genres. Taking in his work is a bit like watching a toothless corps dance and vomit flowers, all the while spouting philosophy and read from a book of history — at the same time. He's written deeply disturbing children's books such as The Day I Swapped My Dad for Two Goldfish, or The Wolves in the Walls. Some may be familiar with him through the uniquely dark and vibrant films created from his popular novels. From the animated Coraline — reminiscent of Alice in Wonderland if Alice's mom tried to sew buttons into her eyes — to the whimsical Stardust and it's flying, sometimes cross-dressing pirates — he makes an impact. Others may be more familiar with his work in graphic novels — the Sandman series, Violent Cases, etc. — and others may know him for novels including Neverwhere, The Graveyard Book, or Anansi Boys and American Gods.
It is for the latter – American Gods — that Gaiman's appeared most in the news lately, and where the Game of Thrones connection comes in. The novel follows Shadow, a recently released convict whose wife is murdered the day before he's to be released. From there, the story spirals out into a tale of ancient gods in a modern world, and their battle to survive as modern technological and celebrity birth their own new and powerful deities.
The book is the story of Shadows employment for a con man and Norse god. He learns coin tricks with the sun and moon, copes with the haunting presence of his undead wife, and witnesses the war of old and new. The books is simultaneously following Shadow and telling the immigration story of divinities turned sometimes very human. Anubis, Thoth, and Bast, for example, can be found in the small American town of Lakeside, working in a mortuary, eating pieces of corpses.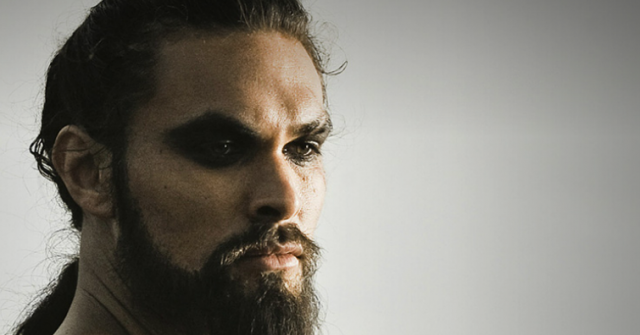 An adaptation of the novel to a television series was in the works with HBO until the network decided its rumored six season project would be a difficult from written works to script. Now, Starz network is taking on the project, and all involved seem optimistic at the prospect so far. "It already looks like it's going to be a smoother run developing it than it had at HBO, so I am very pleased," said Gaiman, reports The Guardian, upon the announcement that the network switch had taken place.
Bryan Fuller (Hannibal, Pushing Daisies) and Michael Green (Heroes, Kings) will co-create the show, and are working on writing the pilot. "Neil Gaiman has created the holiest of holy toy boxes with American Gods and filled it with all manner of magical thingss, born of new gods and old. Michael Green and I are thrilled to crack this toy box wide open and unleash the fantastical titans of heaven and earth and Neil's prolific imagination," said Fuller in a statement, according to The Guardian. 
"When you create something like American Gods, which attracts fans and obsessives and people who tattoo quotes from it on themselves or each other, and who all, tattooed or not, just care about it deeply, it's really important to pick your team carefully: you don't want to let the fans down, or the people who care and have been casting it online since the dawn of recorded history," said Gaiman.
But what about casting? The role of Shadow, the main protagonist, is a big one. In the novel, Shadow is thuggish yet intelligent, big and silent — but there's more to him than meets the eye. Here's where Game of Thrones comes in. Jason Momoa (who played Khal Drogo) says that he's been told by many fans he'd be perfect for the role, and told HuffPost Live that he thinks this is "spot on," after having read the book. "American Gods would be amazing," said Momoa. "It would be an honor to play Shadow. We've been watching it and seeing which productions have it. When it comes around, I would love to audition for it."
More From Wall St. Cheat Sheet:
Follow Anthea Mitchell on Twitter @AntheaWSCS