What Did Antoni Porowski From 'Queer Eye' Reveal On 'WWHL?'
Antoni Porowski from Queer Eye joined Sonja Morgan from The Real Housewives of New York City in the hot seat on Watch What Happens Live.
Morgan was her usual jovial self, performing impromptu dance moves and offering her opinion whenever possible. Porowski was completely adorable and gracious as he seemed to soak in Morgan's antics and addressed questions like a pro.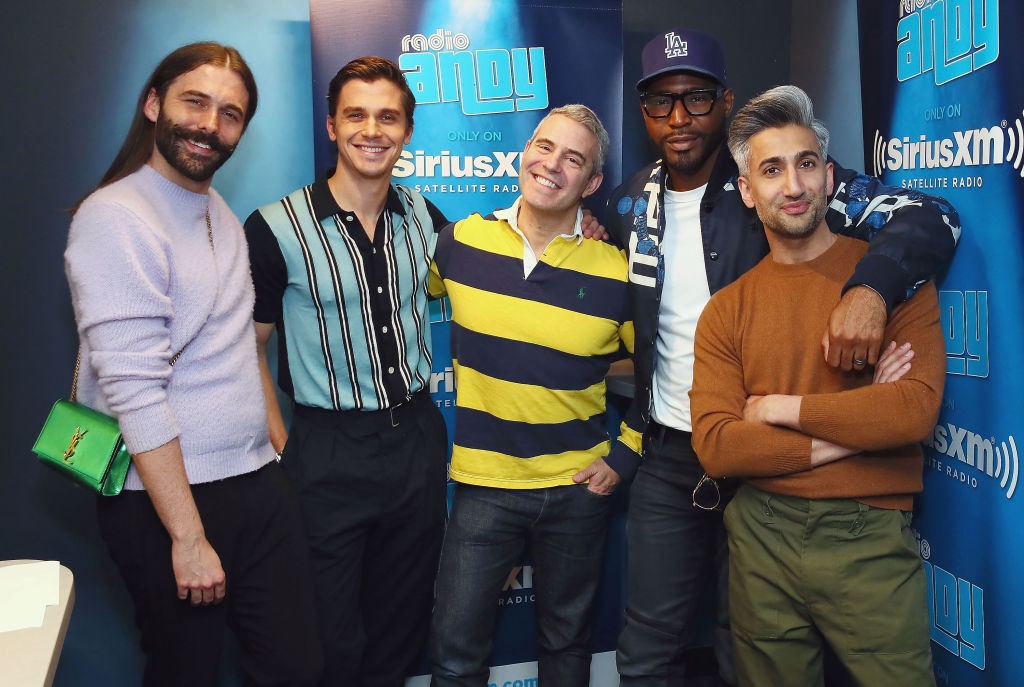 As part of the new Fab Five, Porowski is Queer Eye's food and wine expert. While trying to break into acting Porowski found his foodie groove. He worked in several restaurants in New York and actually became friends with Ted Allen, who is Queer Eye's original food and wine master. Porowski appeared on WWHL while promoting his new cookbook, but got involved in some sizzling hot conversation.
He addressed the lobster-napping
During RHONY, Ramona Singer decided to assemble a serious to-go plate(s). Not only did she pile it high with side dishes, but she also grabbed as many lobsters that were served as possible.
Being the expert on all things food and wine, what did Porowski say about too many to-go lobsters? "You have to stay at least 30 minutes," he said. Morgan adds that they did stay 30 minutes. "We set the alarm for 30 minutes…and then we ran," she said. Meanwhile, Porowski looks flummoxed.
He's dating a Bravo personality
Host Andy Cohen pointed out that Porowski is currently dating former Flipping Out designer, Trace Lehnhoff. Porowski was in a seven-year relationship with Joey Krietemeyer, but the couple parted ways, according to Cosmopolitan.
He told Cohen that he and Lehnhoff have been together since the summer. How'd the couple meet? "We met on Instagram," he revealed. "It's like the 2019 way." Cohen adds that Ricky Martin met his husband via Instagram too.
Lehnhoff was hired out of design school to work at Jeff Lewis Design. But Lewis canned him after discovering he was working on a personal project during business hours, People reports.
He's dated more…
During the WWHL After Show, Morgan recounts a Queer Eye female client that fell in love with Porowski. Then she laughs, "I have something to tell you too." Morgan adds it is so embarrassing when girls are attracted to someone who plays for the other team.
But Porowski responds, "I've been with more women than men." Morgan starts adjusting her ponytail and exclaims, "Well!" Cohen looks surprised. "Is that right," he asks. "You've been with more women than men?"
Porowski answers affirmatively. When Cohen asks if he just came out late in life, Porowski says, "I sort of, I never had a traditional coming out. I dated a man, then I dated women for several years. Then I was in a relationship with a man."
Meanwhile, Morgan has a death grip on Porowski's hand, gazing intently into his eyes. "You're with a man now," she confirms. He says yes, but Morgan replies, "Keep my number."
Check out The Cheat Sheet on Facebook!