What Did Christian Bale Say About Gaining Weight For 'Vice?'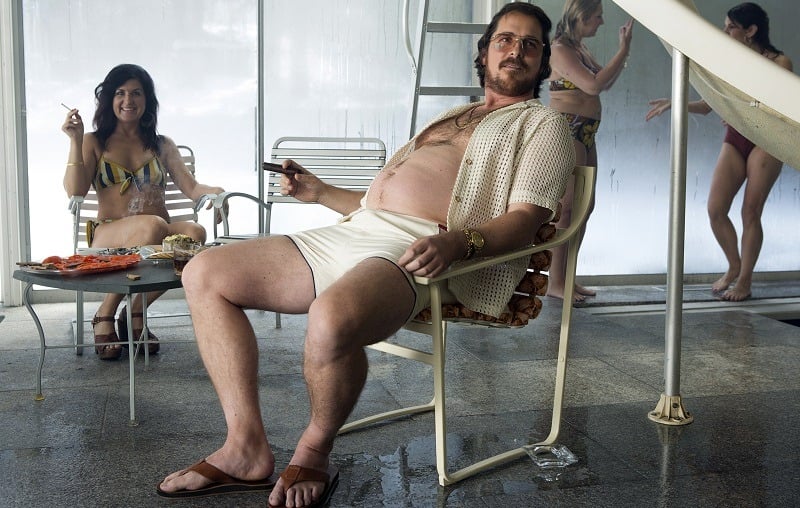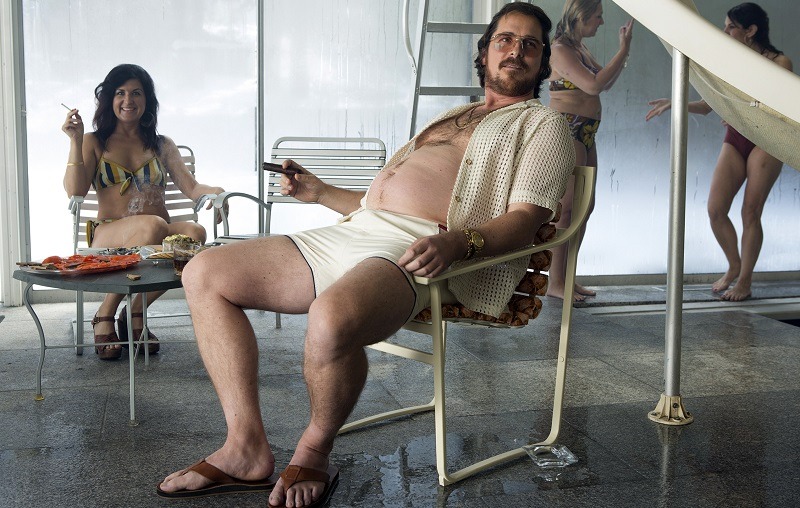 As former Vice President Dick Cheney, actor Christian Bale is completely unrecognizable. Beyond shedding his thick locks, Bale packed on a significant amount of weight. As a result, he completely physically transformed himself into Cheney.
This isn't Bale's first time at the weight gain/loss rodeo. He dropped 60 pounds for his role in The Machinist in 2004 and built a ridiculous amount of muscle to play Batman in The Dark Knight, Men's Journal reports. And while Bale is almost an expert at body transformations, the yo-yo weight gain and loss eventually caught up to the actor.
What did he say about gaining weight for his latest role? And what impact do these body transformations have on the 44-year-old actor?
It came down to pie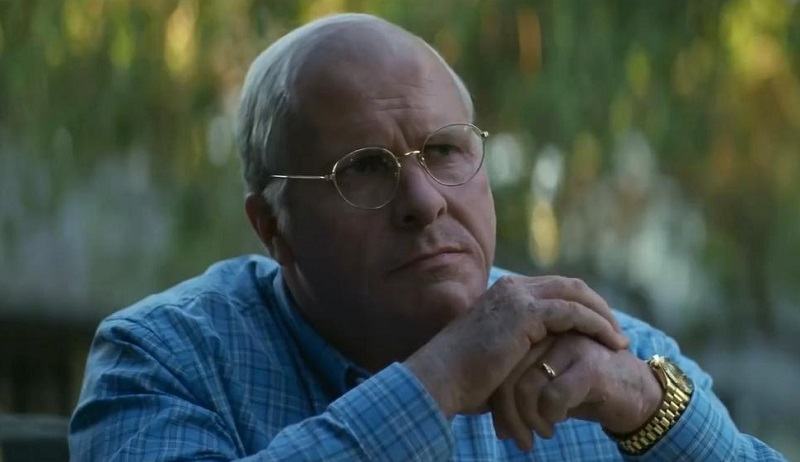 Bale admits gaining weight for Vice was a lot more fun than losing it. "It was more fun gaining the weight than losing it," People reports. He also is leaning on pie as his weight gain helper, he told Variety. Ultimately, Bale added 40 pounds to his frame to become Cheney.
And while eating pie all day, every day sounds like a blast, Bale, who is typically very fit, admitted it wasn't all fun. "Everything hurts now, I've got to really start thinking about if I can manage this again and the answer is probably no," speaking Press Association at the Vice premiere in Los Angeles, RTE reports.
This is how he used to drop weight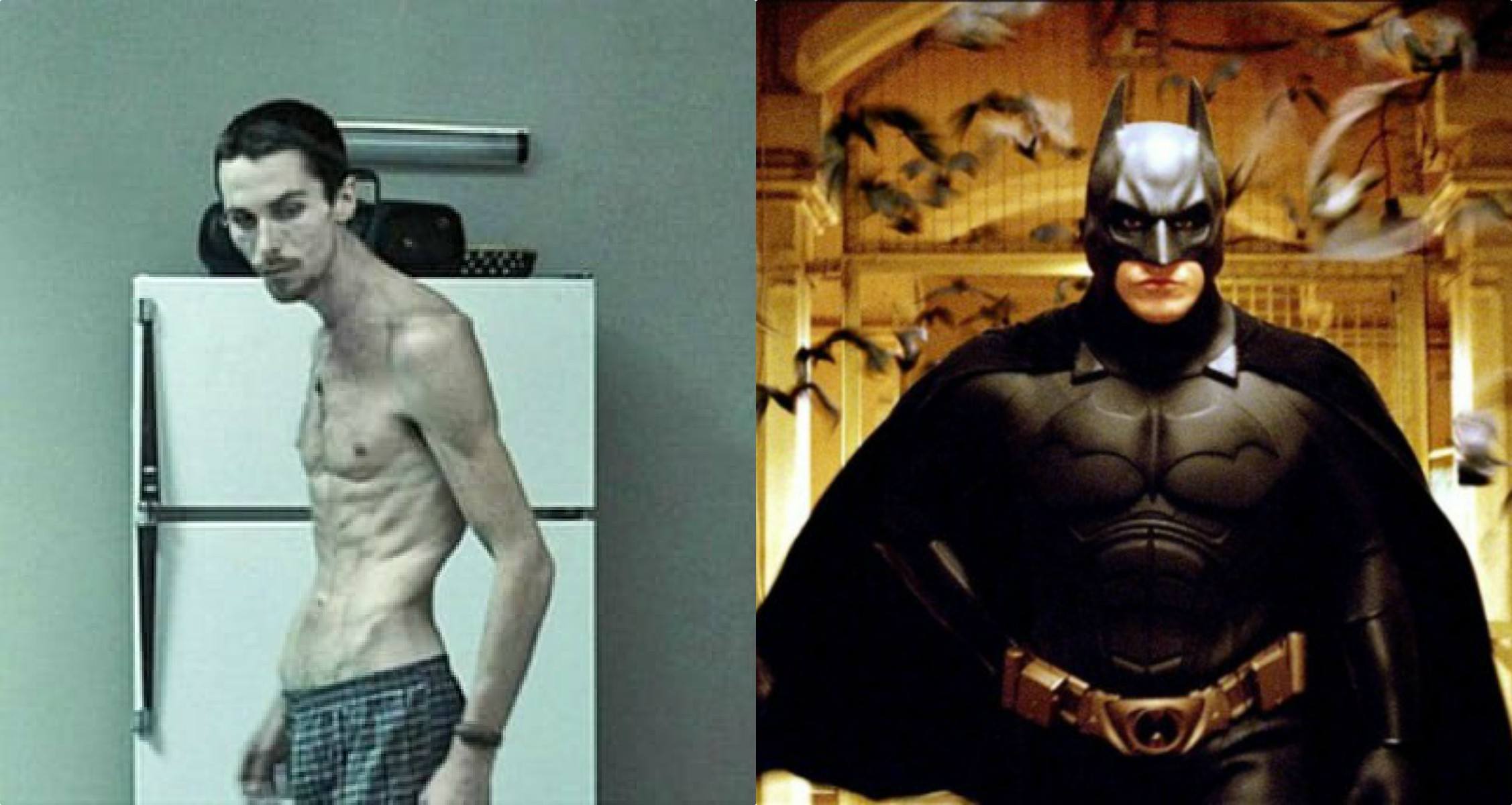 Again Bale was unrecognizable in The Machinist. His body was twisted and extremely emaciated. For the role, he lost about 60 pounds and said he DIY'd the transformation.
"I had never before gone to a doctor or a nutritionist about gaining or losing weight," he told Star2.com. "But eventually that caught up with me. When I did The Machinist, I came up with the absolutely brilliant method of just smoking cigarettes and drinking whiskey to lose weight."
Bale's wife was extremely concerned during that time. "Of course, she was concerned but very supportive," Bale said. "She threatened that if I did any permanent damage to myself, she would kill me (laughs) but she couldn't help but feel somewhat guilty when she was eating dinner in front of me. She did lose some weight herself out of sympathy, I think. But I caught her a few times removing her hand from in front of my mouth as I was waking up; she was just testing for breath. But even though it was discomforting for her, she liked the character I played."
Extreme transformations caught up to the star
Bale said he now consults with a professional about a healthy way to gain or lose weight. "But then when I tried it once [extreme weight loss] again in my 40s, that didn't work quite as well. I was waking up with heart palpitations and just not feeling right at all, "he told Star2.com.
"So, finally for Backseat, I decided that maybe somebody knows better than I do; so I went to somebody and they managed to get me up a good 40 pounds (18kg); it's never healthy to put on that amount of weight in a short amount of time, but I did it in the healthiest manner." Celebrities like Tom Hanks have diabetes as a result of extreme diet fluctuations, often for film roles.
Check out The Cheat Sheet on Facebook!