What Did John Mulaney's Wife Say When He Tried to Propose?
When it came to asking his wife to marry him, John Mulaney had it all planned out perfectly. In 2013 he told Pete Holmes how he planned to ask his wife, Annamarie Tendler to marry him.
He told Holmes that he thought proposing on the beach would be romantic. Plus he thought somewhere like Malibu, California might the be perfect spot because he recalled how nice it was from the 1980s. "What's nicer than something that was nice a long time ago," he remarked.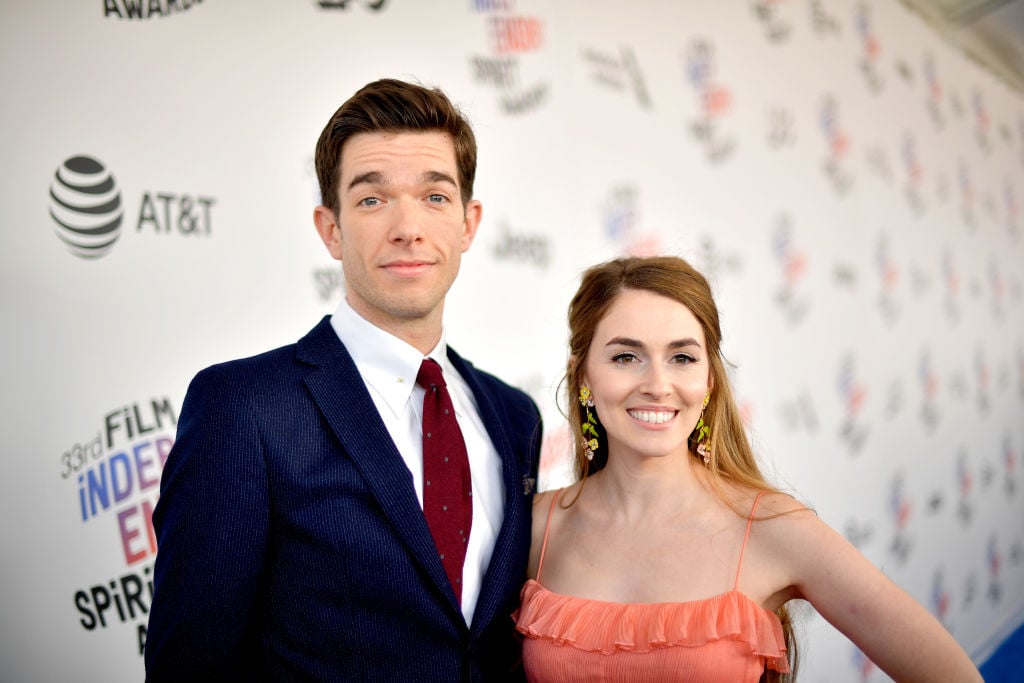 Then he proceeds to breakdown what can only amount to a pretty hilarious marriage proposal. And course, Tendler's response was nothing short of amazing.
The spot he chose wasn't exactly ideal
Mulaney decided to propose at a beach off the PCA highway across from a restaurant called Gladstones. "In fairness to me, we had been to that beach a few couple of weeks ago and it was beautiful," he recounts. "The sun was setting, And I thought if I had a ring, I'd propose right now."
But he says on the "big proposal day" the beach was not what he recalled. "The beach was, I don't know how to phrase this, crawling with homeless people," he leans in and tells Holmes. "Literally, like one person was like digging in the sand. Angrily trying to dig to China."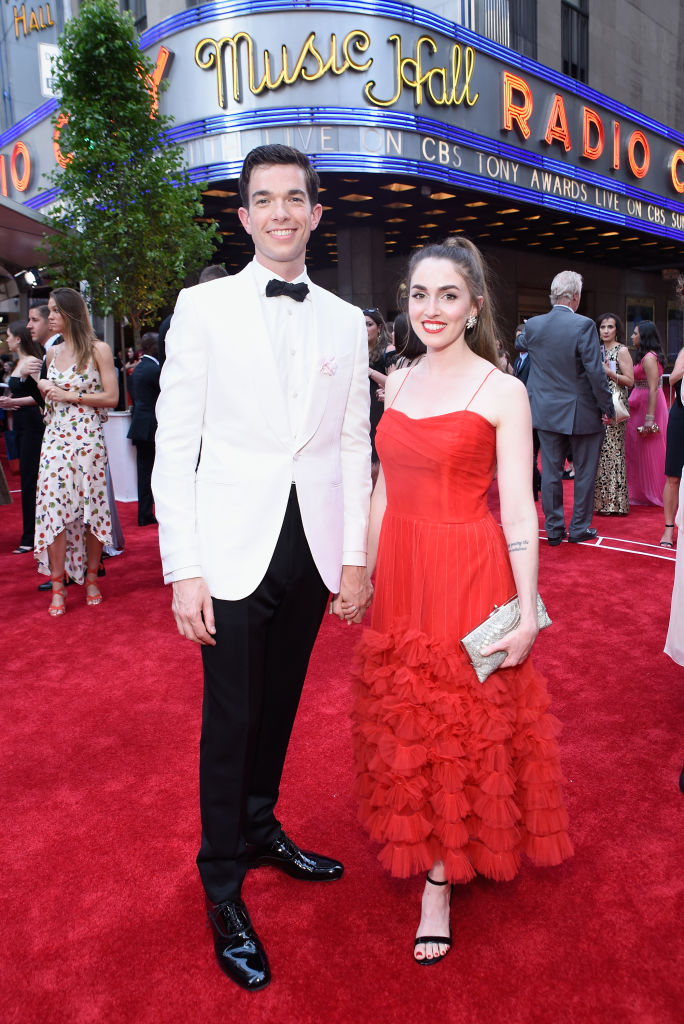 He says they start walking and all he could think was, "Is this funny if I propose here?" Mulaney says they continue to walk and get to a point where he thinks maybe they might have some clear space.
And then this happens
Mulaney picks his "window between maniacs" to ask his betrothed for her hand in marriage. "And then a shirtless man walks to the edge of the ocean and goes, 'Rarrrrr!'" Mulaney exclaims.
"Then Anna says there are a lot more beaches in Malibu," Mulaney recounts. So they got back in the car and travel to another beach. Holmes says "She was wise. I mean she knew…" Mulaney says that yes, Tendler did know he was going to propose.
"You know how she knew," Mulaney asks. He said Tendler was probably keen to something being up because he never tries to surprise her. When he told her last minute they'd stay one more day in L.A, that may have tipped her off. "We sat in silence in the car," Mulaney says. "Luckily my manager kept calling to tell me my pilot hadn't been picked up."
He finally pops the question
Mulaney remembers a lot of tension in the car. "But when I proposed it was really worth it," he says. Meanwhile, Holmes is in hysterics as Mulaney tells the story.
The part Mulaney may have left out was what happened when he actually tried to propose. In an Instagram post, he shared exactly what she said. He posted a throwback photo and Mulaney wrote, "May 9 2013. I had the ring in my hand, she turned around, and before I could say 'will you..' she said 'wait do you have sunscreen on?' She's the f**king best." That response really is the best too.