What Do Meghan Markle and Prince Harry Like to Keep in Their Fridge?
Many famous couples admit that once they found the love of their life, they determine to try and become better people. This certainly seems to be the case for Meghan Markle and Prince Harry, the much-buzzed-about royal pair. Prince Harry was well known for being a notorious partier, with a penchant for alcohol and unhealthy foods – now, his lifestyle has reportedly taken a drastic turn. Let's take a look at how Meghan Markle, the no-nonsense actress with a devotion to charitable works, has turned Prince Harry into the best version of himself.
What is Meghan Markle's diet like?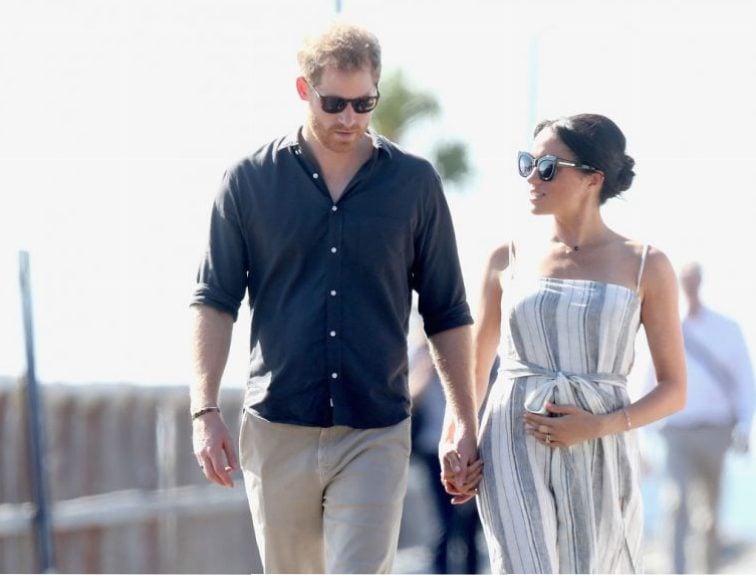 Meghan Markle is a well-known foodie. In the days of her acting gig on Suits, she operated a popular lifestyle blog called The Tig (named after one of her favorite red wines), and it gave fans a sneak peek into Markle's regular diet. Markle admitted that she's not a big coffee drinker, and prefers to start her day with hot water and lemon, followed by a hearty bowl of oats and bananas, naturally sweetened with agave instead of sugar.
She's also a big fan of acai bowls and green juices as alternative breakfast options or snacks throughout the day. While Meghan Markle eats a lot of fresh salads and seafood-based dishes, she also loves roast chicken (supposedly the dish that she had in the oven the night that Prince Harry proposed to her), filling pasta, and a good steak. Overall, Markle likely still follows a balanced diet with lots of fruits and vegetables but is not above indulging herself now and then. This healthy lifestyle definitely contributes to Markle's signature glowing skin and shiny hair.
How Meghan Markle redid Prince Harry's eating habits
Quinoa, kale and no carbs — Meghan Markle has put Prince Harry on a strict diet ahead of the #RoyalWedding pic.twitter.com/a2pzisOIXf

— Sunrise (@sunriseon7) April 30, 2018
Reportedly, once Prince Harry started dating the beautiful actress, he started following a much more healthy lifestyle due to her influence. Markle helped the prince to understand that preparation is important in a balanced diet, and soon after the two moved in together, she cleared out his cupboards and fridge to get rid of all the carb-laden snacks that the prince favored.
What does Meghan Markle like to keep in the fridge?
Now, rumor has it that the soon-to-be-parents' refrigerator is full of only healthy options, like carrots, hummus, almonds, and Markle's favorite green juice. Markle seems determined to not only keep herself and her husband on the path of healthy living but to make sure that their new baby, due in late April/early May 2019, gets the best possible start.
The royal pair keep in shape together
An important part of a healthy lifestyle is exercise. While Prince Harry was never devoted to hitting the gym in his former life, once he got with Meghan Markle, he began to understand that breaking a sweat every day is vital to overall health. Meghan Markle is known to be a huge fan of yoga, and likely maintains her routine with some gentle prenatal yoga or Pilates. Word has it that Prince Harry has also taken up yoga in the past several years – another positive influence that Markle has exerted on the red-haired royal.
Prior to getting pregnant, Markle was known to love regular cardio as a way to break a quick sweat and get her heart rate going. While it's not known if the expectant mother still hits the pavement (or the treadmill), she might have been advised by her doctors to take it easier while pregnant, due to her advanced maternal age of 37.
The world will have one more royal family to follow later this spring, when Meghan Markle, the Duchess of Sussex, and her husband Prince Harry, welcome their new baby. Undoubtedly, the baby will grow up practicing the healthy lifestyle so beloved by both of his or her parents.