What Do The Stars Of 'The Handmaid's Tale' Look Like In Real Life?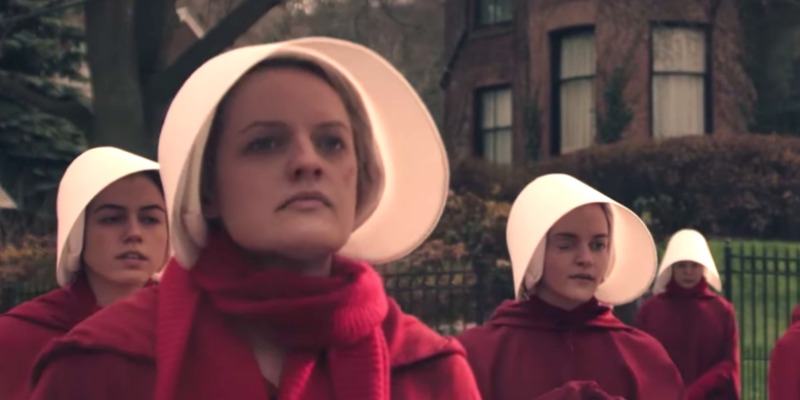 The stars of The Handmaid's Tale may portray members of a twisted society that doesn't often seem that far off from reality, but in real life, they're attractive and accomplished actors who you may recognize from many different projects. Before Season 3 of the hit Hulu series returns, here's a look at the main faces of The Handmaid's Tale.
Elisabeth Moss — June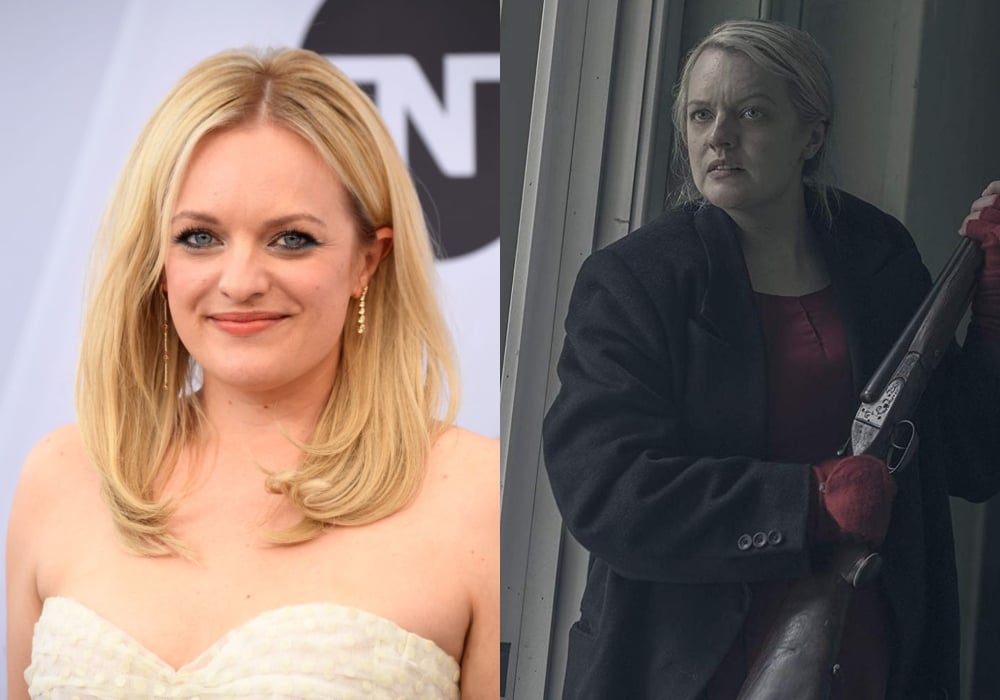 Moss stars as June, who is known as Offred while she acts as the handmaid to the Waterfords, a prominent family in Gilead. June will do anything to get back to her husband, Luke, and their daughter, Hannah — even if it means sacrificing her own well-being to do so.

Moss is perhaps best known for her lead role on the AMC hit Mad Men over the show's seven-season run. Prior to that, she played First Daughter Zoey Bartlet on The West Wing. Moss is also a producer for The Handmaid's Tale.

Joseph Fiennes — Commander Fred Waterford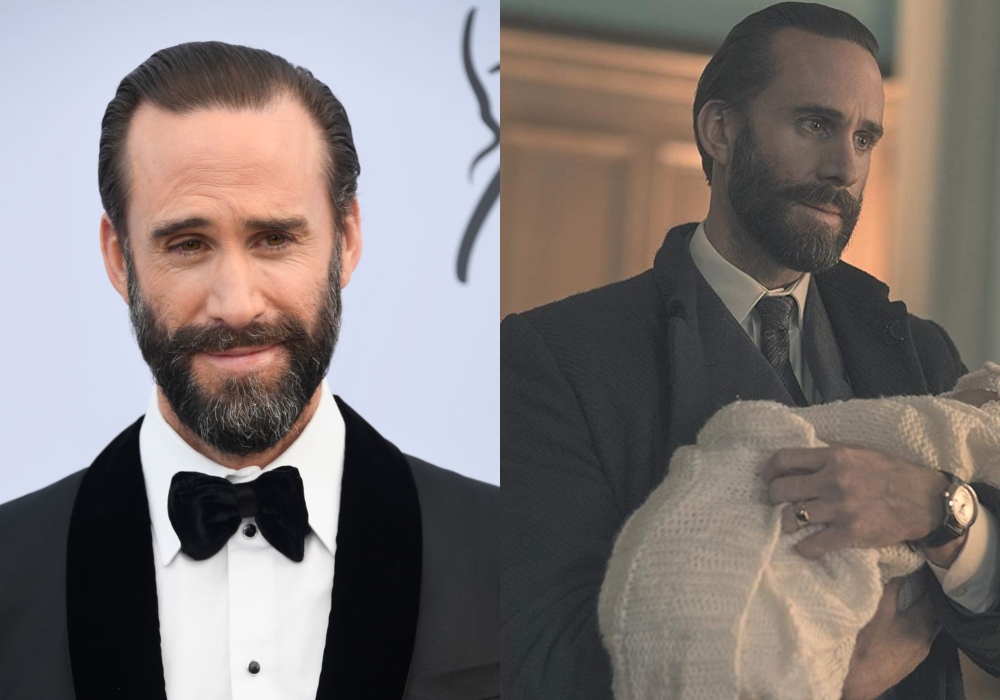 Fiennes portrays Commander Fred Waterford, a high-ranking official in Gilead. He and his wife, Serena Joy, are two of the founding members of the society. He takes a special interest in June, and becomes increasingly indoctrinated in the religious and misogynistic policies of Gilead as the series goes on.

Fiennes first gained notoriety for playing Wiliam Shakespeare in the 1998 film Shakespeare in Love. He starred as Monsignor Timothy Howard in American Horror Story: Asylum. Actor Ralph Fiennes is his brother.

Yvonne Strahovski — Serena Joy Waterford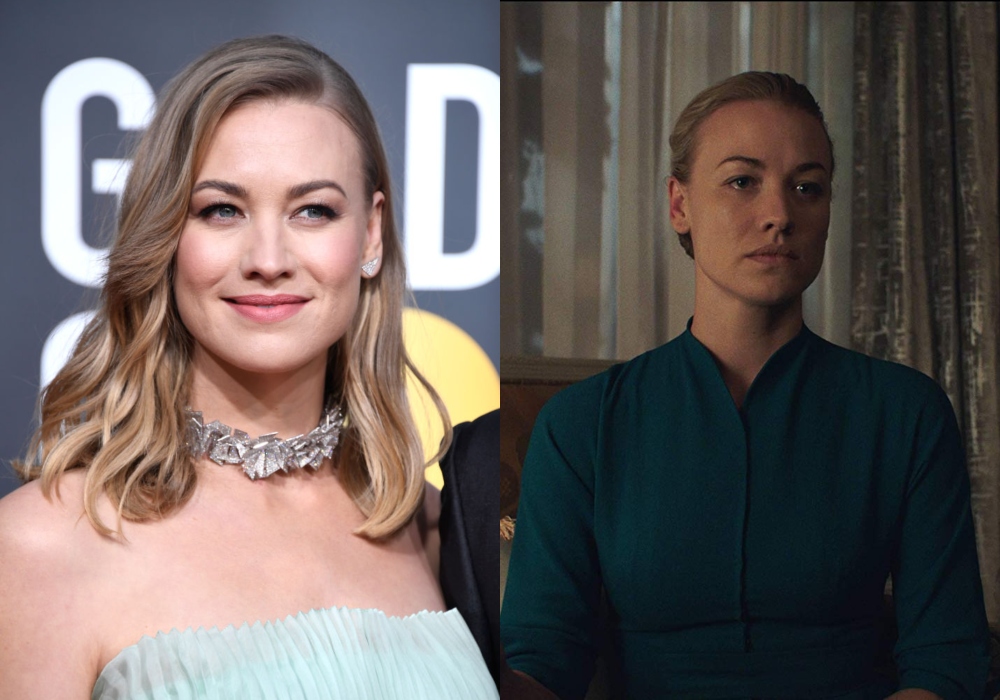 Strahovski plays Serena Joy Waterford, wife of Commander Waterford. She was a core voice in the founding principles of Gilead but has begun to doubt the society and its values over time. Though initially cold toward June, the two begin to develop a unique relationship, especially after June becomes pregnant.

Strahovski has spent many years on TV. She's best known for her lead role in Chuck, as well as her prominent role as Hannah McKay in Dexter. Additionally, Strahovski has lent her voice to numerous films and video games, including the Mass Effect series.

Alexis Bledel — Emily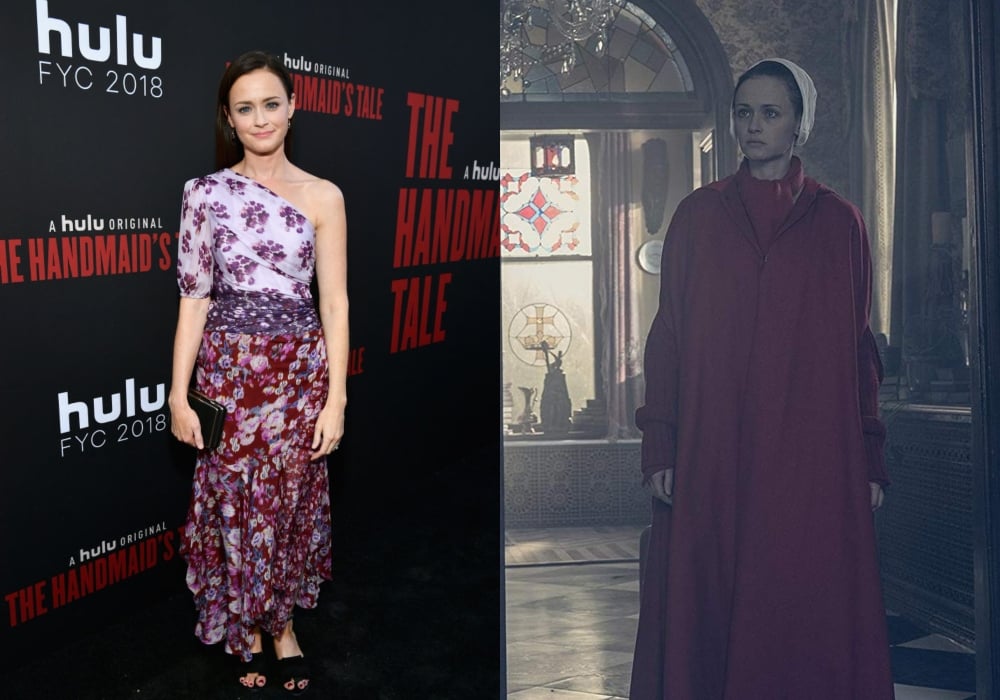 Bledel portrays Ofglen, a fellow handmaid whom June befriends. After being exposed for having a relationship with a woman in Gilead, Ofglen (real name Emily) is castrated and shipped off to "The Colonies," where she works as a laborer.

Bledel is best known for her role as Rory Gilmore on Gilmore Girls. She had a recurring role on Moss's series, Mad Men. Bledel is also known for starring in The Sisterhood of the Traveling Pants films, among many others.

Madeline Brewer — Janine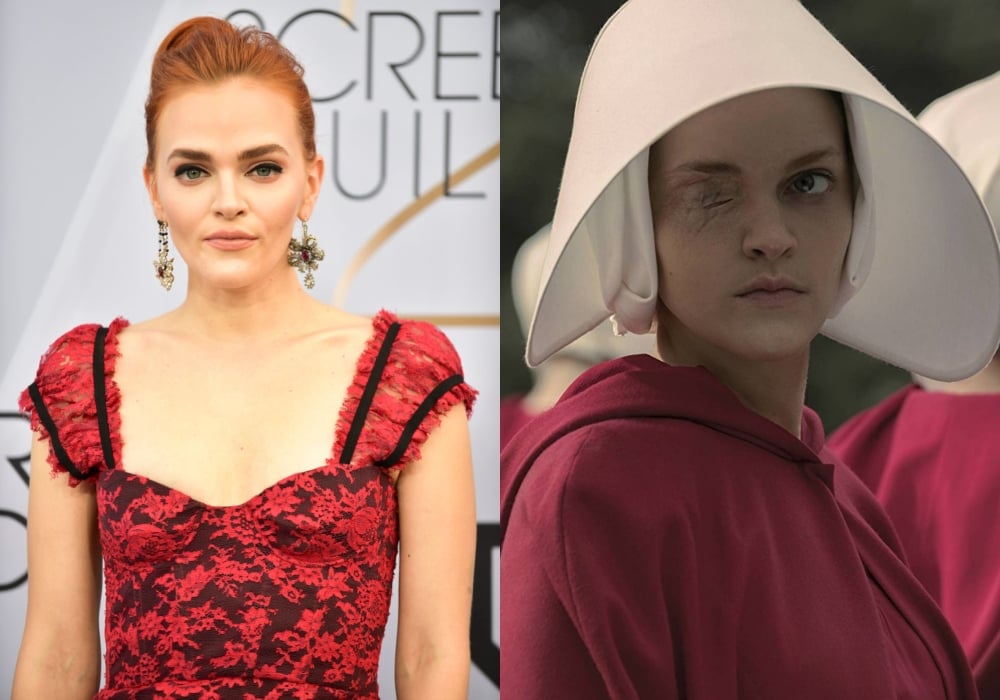 Brewer portrays Janine, who begins the series as Ofwarren. A fellow handmaid, she loses an eye for standing up to the Aunts at the Red Center. She is the first shown to have a child, though her daughter doesn't survive past infancy, and Janine is also sent to the Colonies.

Brewer is a fairly green actress, but has appeared in a number of popular series, including Orange Is the New Black, Grimm, and Black Mirror. She is moving her way up the ladder, with two films scheduled for release in 2019.

Ann Dowd — Aunt Lydia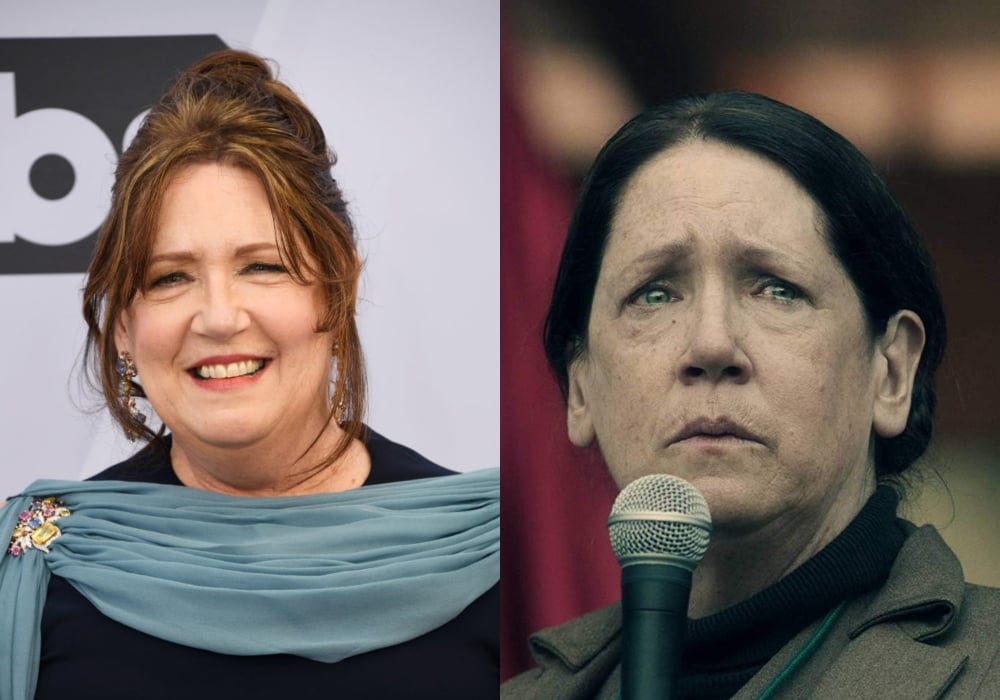 Aunt Lydia is the most prominent of the Aunts in Gilead, who are women who teach and guide the handmaids in order to keep them in line. She seems to believe in what she is preaching and often engages in severe measures to discipline her charges.

Dowd is an accomplished actress whose career spans decades. She has won several awards for her acting over the last few years, most notably for her supporting TV roles in The Handmaid's Tale and The Leftovers.

Samira Wiley — Moira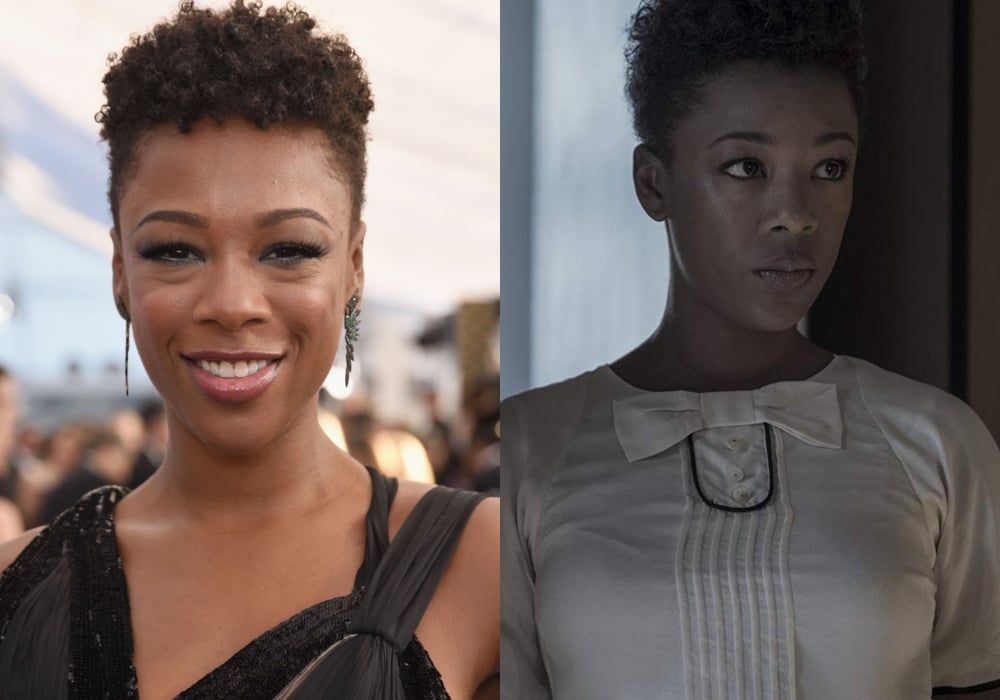 Wiley portrays Moira, June's good friend from her life prior to Gilead. The two are together at the Red Center, but Moira escapes and becomes a "Ruby" (prostitute) at Jezebel's, a secret bar where she and June eventually run into one another. Moira then escapes again, this time ending up in Canada where she works with June's husband, Luke, to try and find her friend.

Wiley has made waves throughout her brief career. She first gained attention for playing Poussey Washington on Orange Is the New Black. Wiley has continued her hot streak on TV on You're the Worst and Ryan Hansen Solves Crimes on Television.

Max Minghella — Nick Blaine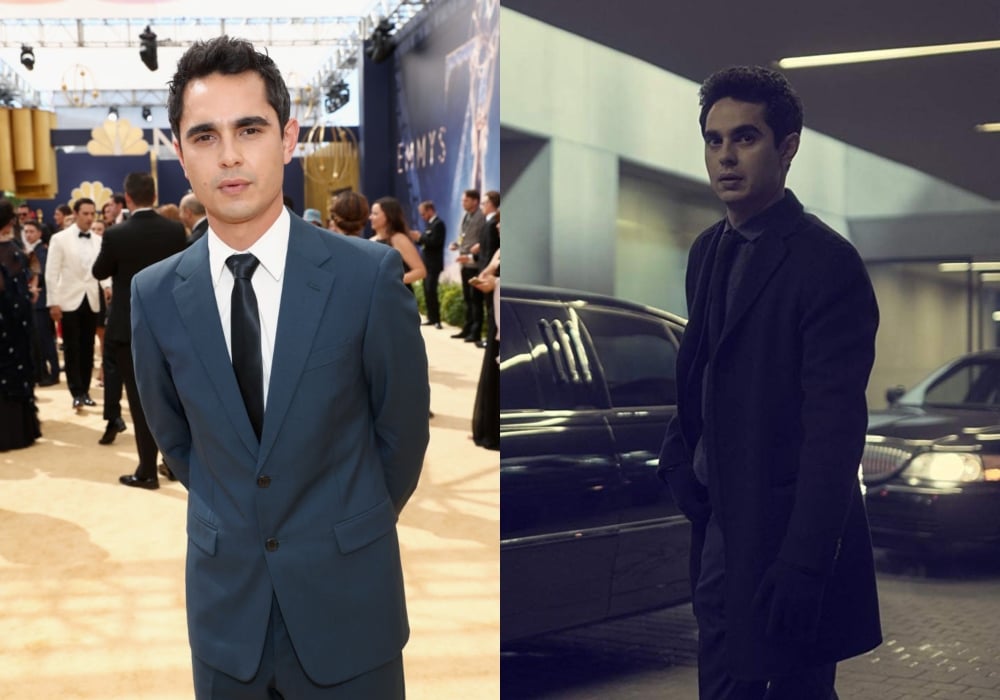 Minghella plays Nick Blaine, Commander Waterford's driver. He and June connect, and he is the father of her baby. Nick is a member of the Eye, an underground collective of those working against Gilead's leadership, and he helps June escape on more than one occasion.

Minghella has been acting since the '90s. He had a notable role in the 2010 film The Social Network. He also had a recurring role on the comedy series The Mindy Project. His writing and directorial debut, Teen Spirit, premiered at TIFF in 2018 and stars Elle Fanning.