What Does CBS Have Planned for 'Supergirl'?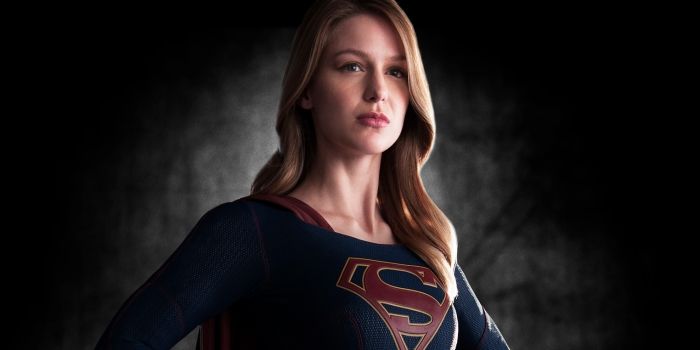 Following the boom in the popularity of comic book movies, there's been a similar trend developing in TV. The CW has managed to create its own unique TV universe with Arrow, The Flash, and an upcoming spinoff set to feature a smattering of secondary heroes. Meanwhile, Marvel has used it as a medium to tie in its cinematic world, with Agents of SHIELD, Agent Carter, and its own imminent spinoff on ABC. It was only a matter of time before another major network entered the fray, and so we have CBS finally green-lighting Supergirl.
Given the fact that CBS and Warner Bros. both own equal shares in The CW, it's become evident that they're ready to take things off their smaller network and onto a much larger stage. CBS has long made its buck scoring high on the 24- to 50-year-old demographic. With a superhero show on the way, this could be its attempt to haul in a decidedly younger audience. The CW, on the other hand, has been defined by its teen viewers, thanks in large part to pulpier offerings in the drama department. If done right, we could see CBS end up moving in a whole new direction that's centered around superheroes if Supergirl takes off the way executives hope it will.
Outside of simple demographics, though, Supergirl will be groundbreaking for a host of other reasons. It'll represent one of the first shows in the new era of comic book franchises starring a canonical female superhero. That may seem like a whole lot of qualifiers, but it's important nonetheless. Much of the television landscape has been dominated by male leads, in keeping consistent with their cinematic counterparts. But Marvel's Agent Carter at least got the ball rolling, making it that much more encouraging to see CBS following suit. Soon, even Netflix will be doing the same, with A.K.A. Jessica Jones.
The details on Supergirl go as follows: It'll star Melissa Benoist (Whiplash, Glee) as Superman's cousin, Kara Zor-El. The rest of the world knows her as mild-mannered Kara Danvers (no relation to Marvel's Carol Danvers) as she struggles to keep her identity as a super-powered Kryptonian a secret. The show will be in skilled creative hands with Arrow/Flash mastermind Greg Berlanti at the helm. Berlanti has already made two insanely successful comic book shows for The CW (with a third on the way), making him Warner's go-to guy when it needs a relatable yet entertaining take on a superhero.
CBS will be sparing no expense, with some estimates claiming the pilot alone cost a cool $14 million. The last time we saw special effects in the world of Superman, we were stuck with early-2000s WB funding on Smallville. Now, we'll have the fully funded power of the Berlanti machine piloting the ship. With DC's movie schedule ramping up over the next year for what amounts to its Phase 1, continuing to be relevant in all mediums will never be more important. It's already competing with the titan that's become Marvel Studios, and now the studio is going all in on all fronts.
If Supergirl ends up being the success CBS is aiming for, it could get the ball rolling on a slew of other shows. Already, we have The Flash and Arrow pulling in huge audiences week after week. While Marvel has dominated the box office, DC's more TV-based approach has made it the king of the primetime. Not content to rest on its laurels, now the studio will take us to Metropolis for a show with huge ramifications for the future of its throne.
Follow Nick on Twitter @NickNorthwest
More from Entertainment Cheat Sheet:
Want more great content like this? Sign up here to receive the best of Cheat Sheet delivered daily. No spam; just tailored content straight to your inbox.