What Does It Really Take to Win an Oscar?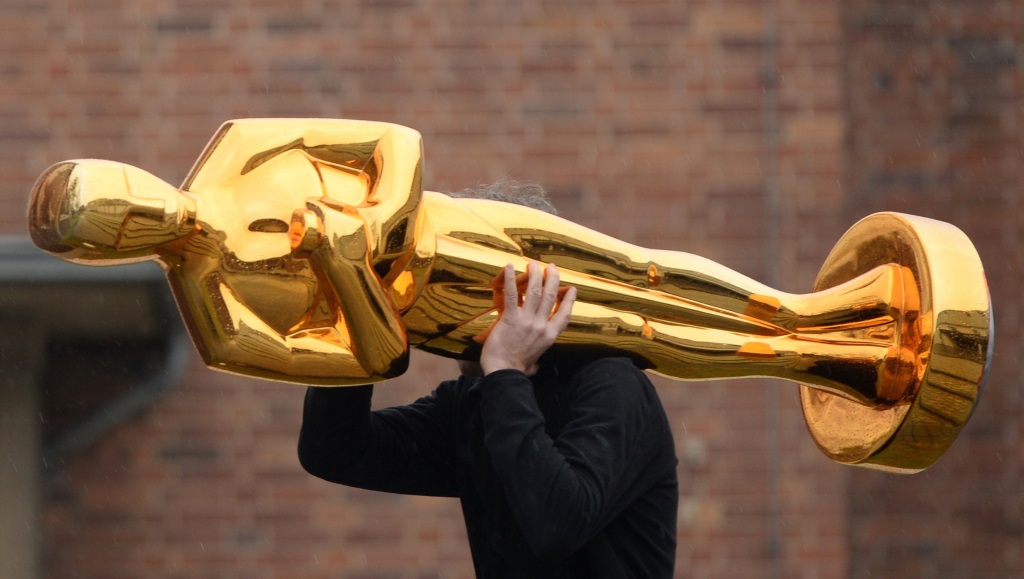 We tell ourselves that this year will be different. We won't pay attention to the nominations. We won't watch the ceremony. We won't care who wins. But for even casual film fans, the Oscars are one of the most talked-about and entertaining nights of the year — and most of us can't help but get wrapped up in the fervor that surrounds it. Still, between lamenting obvious snubs, side-eyeing the Academy for their obvious diversity problems, and carefully selecting the perfect Oscar pool ballot, we rarely think about how the winners are actually chosen.
So what does it take to win an Academy Award? Is the ceremony — which is perceived by many as an event that celebrates Hollywood's best — really designed to reward those that have gone above and beyond their competitors? In some cases, yes — members of the Academy of Motion Picture Arts & Sciences have a history of rewarding good work and recognizing new talent when given the chance. But to completely answer this question is to delve into a muddy and mildly disturbing side of Hollywood that reveals the role that money, power, and tradition play in who brings home Oscar gold.
It's not always good enough to be great
It was a no-brainer when Lupita Nyong'o took home a Best Supporting Actress trophy for her heartbreaking work in 12 Years a Slave. Few people batted an eye when Eddie Redmayne won last year's Best Actor award for his portrayal of Stephen Hawking in The Theory of Everything. Though both performers were relative newcomers in Hollywood, their work was unmistakably exceptional. So much so that they easily beat out more seasoned performers like Julia Roberts and Michael Keaton in their respective categories.
Both Nyong'o and Redmayne are both shining examples of an ideal Oscar nominee — and not just because they gave remarkable performances. The Academy has a history of rewarding performers and filmmakers that go the extra mile. They take on challenging roles that demand extremes from them, emotionally, and physically.  They play AIDS victims, soldiers, gay activists, slaves, revolutionaries, and everyday people suffering from mental illness. They transform themselves for their work. When it comes to winning an Oscar, it's usually not enough to just be great. Though sometimes, a strategically planned studio campaign might help a struggling nominee get the upper hand in the Oscar race.
Wining, dining, and good old fashioned campaigning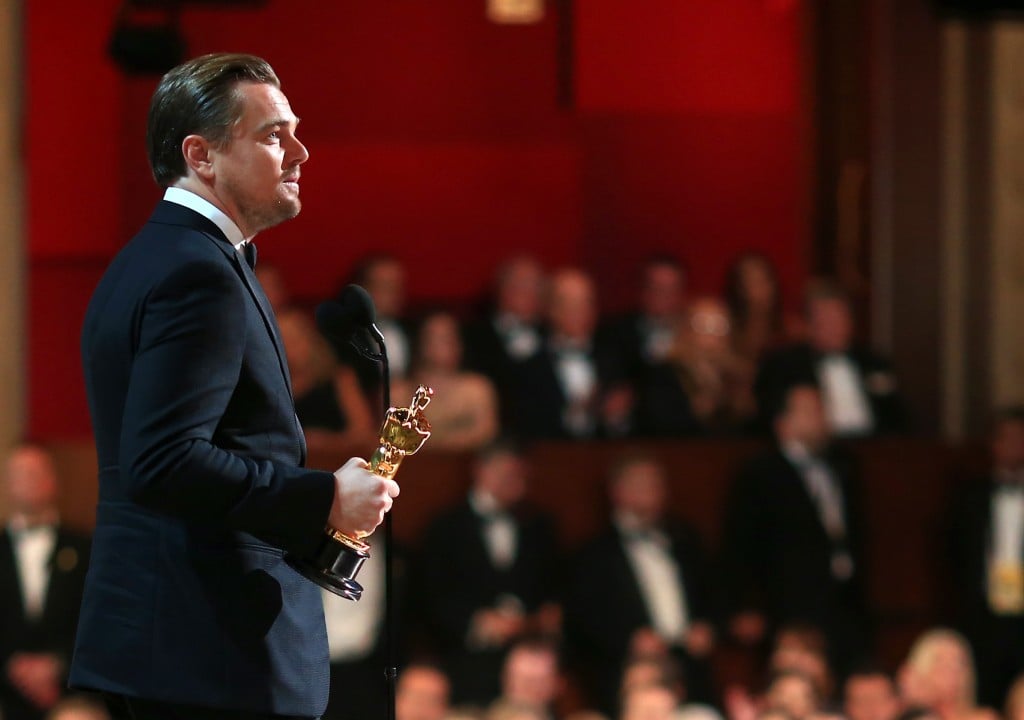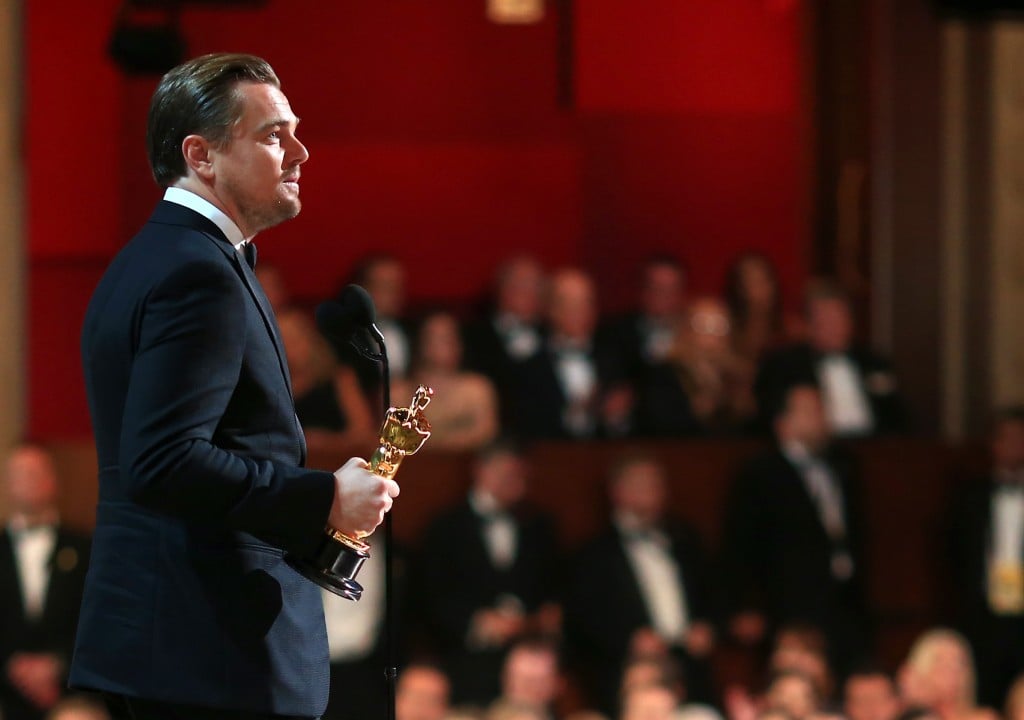 For quite some time, Hollywood's most influential players have understood the importance of the clout that comes with an Oscar. And many of them — including Miramax's notoriously competitive Harvey Weinstein — aren't ashamed to openly campaign for their films when Oscar season rolls around. Between the time that nominations are announced and the award ceremony occurs, there are weeks in which studios, filmmakers, and performers have the opportunity to win Academy voters over.
There are luncheons and swanky events where nominees get a chance to schmooze with Academy elite. Studios send screeners — free copies — of their nominated films to voters and publish "For Your Consideration" ads in trade magazines. Actors and actresses hit the talk show circuit, showcasing their charisma and reminding voters that they're out there. And all in an attempt to convince the Academy that their film deserves a vote.
Some analysts estimate that it can cost a studio up to $100 million to win an Oscar. And while oftentimes, voters ultimately choose films and performers that make sense to the masses, there has been more than one occasion where industry campaigning has led to surprising Oscar results. Film critics still marvel that the often heavy-handed ensemble drama Crash beat Brokeback Mountain for the year's top prize.
And it's still hard to believe that the charming-but-hardly-earth-shattering romantic drama Shakespeare in Love beat out Steven Speilberg's World War II epic Saving Private Ryan for Best Picture. The bottom line is that it's safe to assume that behind every head-scratching Oscar nomination or win, there was a savvy studio head campaigning hard behind the scenes.
Oscar voters love a good story… in more ways than one
There are certain themes that Oscar voters just can't seem to stay away from. They love biopics. They love dramas. Does the film in question deal with struggle, a fight for survival, and an ultimately satisfying redemption of some kind? Yeah, they're really going to love it.
But Oscar voters also buy in to the narrative of the Oscar race itself — the story that news outlets, film fans and studio heads create about who "should" win and why. We hear time and again that it's an actor or director's "year"; that it's his or her "turn" for Oscar recognition. And as a result, the Academy have a history of rewarding actors and filmmakers that have, to put it bluntly, paid their dues in the industry. Sometimes, this means that a winner takes home an award that feels more symbolic than a direct recognition of the work they're nominated for (see: Martin Scorcese's long-overdue Best Director nod for The Departed).
But that's not to say that these previously Oscar-free nominees never win for a particularly strong piece of work. That was the case when Leonardo DiCaprio took home a Best Actor trophy for his stellar performance in The Revenant. Sure, a win for Leo is a good story for the Academy. But few would argue that he didn't deserve it. And though elements that influence the Oscars are problematic, there's still something to be said for rewarding a job well done.
Follow Katherine Webb on Twitter @katiedoubleyew.
Check out Entertainment Cheat Sheet on Facebook!