What Does Kate Chastain From 'Below Deck' Think Is a Great Conversation Starter?
Kate Chastain from Below Deck is the master of human observation. During a few seasons of the show, she likened certain crew member's personalities to specific fonts. And her keen observation was always on target.
Now Chastain is sharing what she considers to a fun conversation starter. Plus she leverages that conversation warmup as another way to partner personalities with the kind of pasta they embody. That's right a pasta personality comparison. "Pasta shapes that people prefer tells a lot about their personality. I like to ask new people upon meeting them, it's a great conversation starter," Chastain says in a Bravo digital exclusive. "And I know whether to trust them."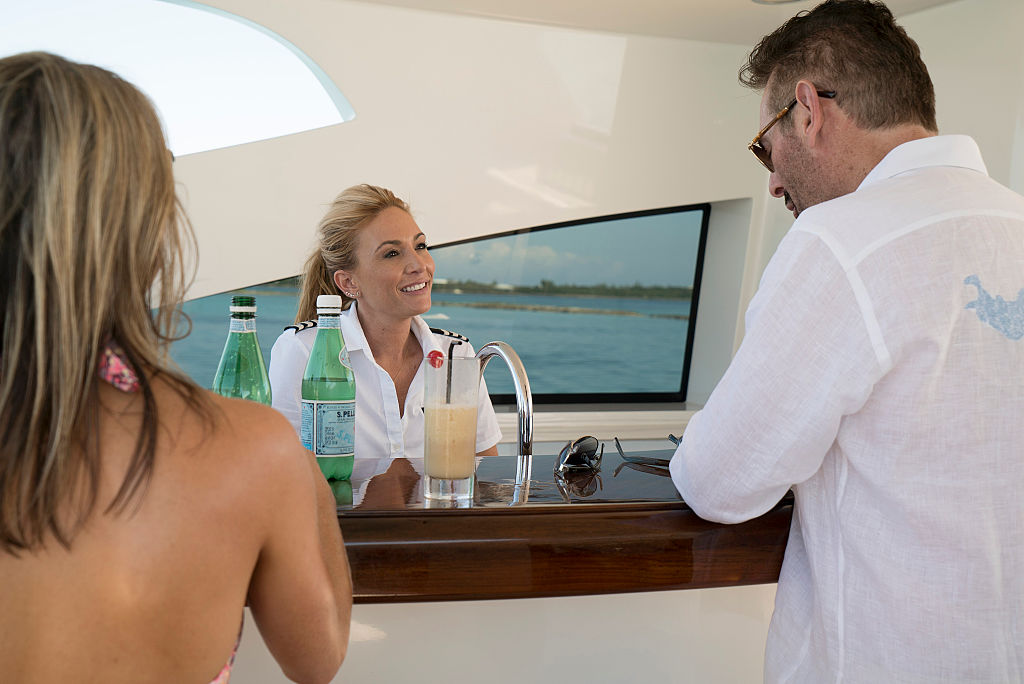 In addition to revealing some pretty astute insights into how someone's personality may work well with a certain pasta shape, she also explains why certain Below Deck crew members resemble a certain type of pasta. Plus she goes further and dishes about why that pasta goes with the specific crew member. She also reveals which pasta best describes her and why.
This is why Chastain thinks men prefer penne pasta (and which crew member it is most like)
Her first observation is that penne pasta is very male-driven. She says, "90% of all males prefer penne pasta," Chastain asserts. "And I believe it's because it's utilitarian, somewhat phallic."
She adds, "And they enjoy the stabbing. It slides onto the prong. And it holds a little sauce and it's like a little tunnel that carries the food. And it gets the job done, the penne." During her description, she's also making a stabbing motion with her hand too for emphasis.
Also, "Men don't twirl. I don't want to twirl. I want to stab." Then she shared which crew member really embodies the penne pasta. "Nico [Scholly]," Chastain said. "Probably penne.
These crew members have their own pasta shapes too
Her opinion on bowtie pasta is that bowtie pasta people are not stuffy or pretentious. They are also cheerful and pretty easy-going. "They love a good old potluck barbeque," she says. "It's real casual." Who does Chastain think is bowtie pasta? "Chef Matt Burns, bowtie pasta," she exclaims. "Casual, but nice."
She insists that spaghetti lovers are "basic b**ches." But especially angel hair pasta people. "A little bit high maintenance people love angel hair because it's like delicate, takes a lot of twirling," Chastain says. "Jen Howell is angel hair."
When it comes to chef Ben Robinson, Chastain went with something quirky. "Chef Ben is squid ink pasta," she revealed. "It's like, whoa! That's so different and dramatic. But I'm into it. It's weird. Must be fancy."
But what about Chastain herself? She says she's a mini-shell person. "Mini shells are my favorite. Because they are great for a theme dish. Lobster mac n' cheese, hello, theme dish. There's that whole ocean theme. And they hold the sauce, slightly ribbed for her pleasure." However, don't even go there with elbow macaroni. "Elbow macaroni, it's like no I'm not in preschool," Chastain says. "I've graduated."