What Does Kim Kardashian West Think She'll Name Baby No.4?
The time is almost here.
In a few short weeks, Kim Kardashian and Kanye West will get to welcome their fourth child into the world.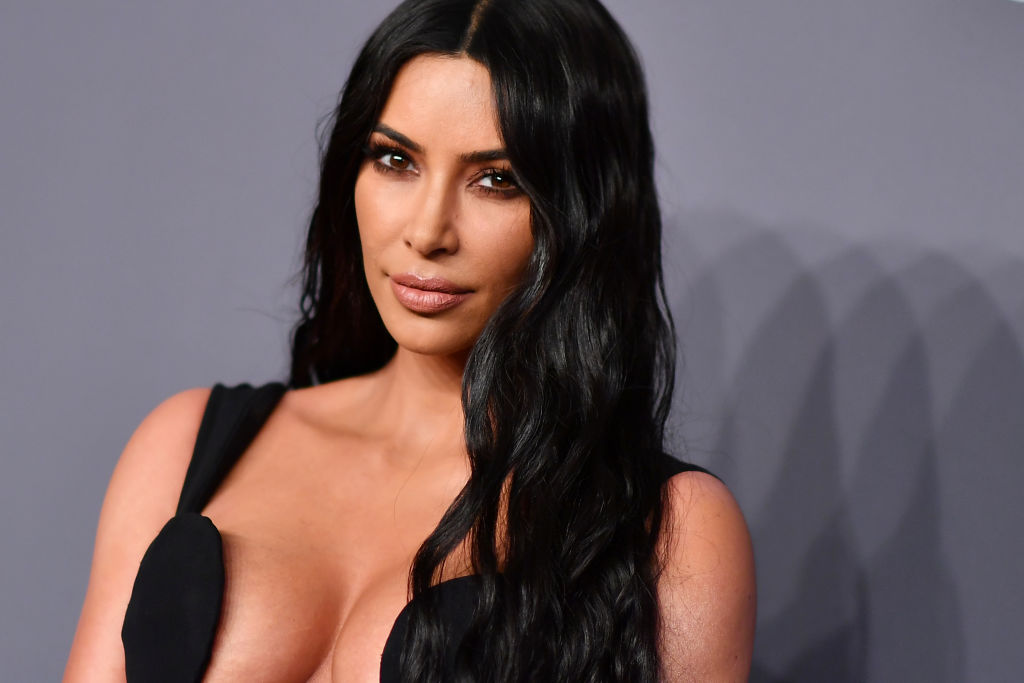 Though the Wests basically have everything prepared for their new baby's arrival, many want to know if the couple has a name picked out for their baby boy?
Kim is considering one name at the moment
Everyone is anxiously waiting for the arrival of Kim Kardashian and Kanye West's fourth baby.
The couple pretty much has everything prepared for his arrival, except a name.
While sitting down with Jimmy Kimmel on Jimmy Kimmel Live, Kim Kardashian West was asked if she had finally decided on a name for baby no.4.
The reality star admitted that she hasn't landed on one yet, but there is a name she has been considering for some time now.
"I was truthfully just thinking about naming him Rob, my brother," Kim said. "But then it's kind of like North, Saint, Chicago, Rob. It doesn't like really go," Kim revealed.
Even though the name Rob doesn't really go along with the names of her other children, Kardashian West did like the way "Rob West" sounded. However, she's not a fan of "Robert West," which is making her lean away from the name all together.
The name will come once the baby arrives
Kim Kardashian West is known for coming up with unique names for her children that stand out amongst the rest.
The reality star really wants a name that not only connects with the baby, but her as well.
Kardashian West revealed to Jimmy Kimmel that there is a possibility a name won't come to her until the baby arrives.
"It's usually after the baby is born and I'm trying to figure out what the baby looks like," Kim explained. "I usually go about three or four days nameless until I feel that it really connects with me."
Kim Kardashian isn't the only one in the family who has gone a few days without giving their child a name.
Kourtney Kardashian admitted on Jimmy Kimmel Live that her third child was nameless for a week before she and Scott Disick decided on his name.
"I was like, I know in my soul his name is Reign and Scott didn't believe me," Kourtney said. "And I was like, no, I know his name is Reign. And he's like his name is Preston. So I was like, fine, let's call him Preston for a day. And it didn't work out."
Kim is a fan of one-syllable names
A few months after the birth of Chicago in January 2018, Kim Kardashian West revealed that she actually wanted to give the baby a one-syllable name.
While appearing on The Ellen Show, the reality star admitted that she and Kanye West settled on Chicago after a very long debate.
"It kind of messes with me, I'm not going to lie. I really like the one syllable thing," the mom-of-three confessed. "It was between…we were going to name her Jo because of my grandma, Mary Jo," Kim told Ellen. "So we were going to go with Jo, or we were going to go with Grace. And then it was Chicago. We ended up with Chicago."
By the sound of things, it seems as though Kim Kardashian West wants to go back to one-syllable names for baby no. 4.
Kim Kardashian still has a little time to consider names and once the baby is finally here, we will see what name she is finally able to settle on.