What Does Meghan Markle Do Every Day? Inside the Duchess's Daily Routine
For the most part, Meghan Markle spends her days working as a member of the royal family. That said, her duties to the queen aren't the only way she spends her time. What does Meghan Markle do every day? Keep reading for an inside look at the Duchess of Sussex's daily routine.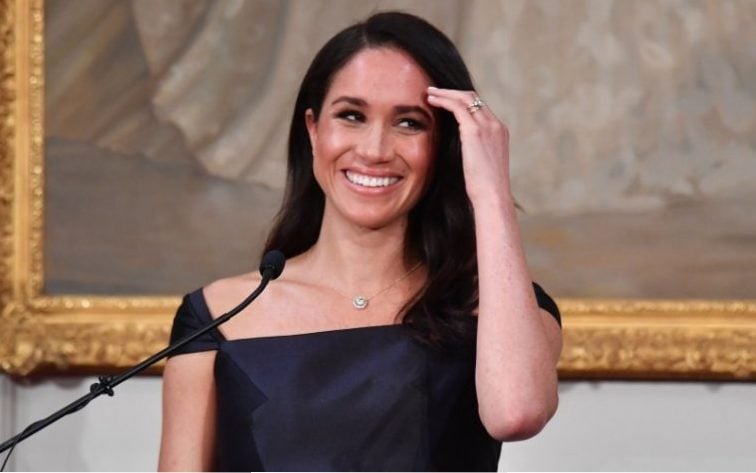 Meghan Markle's daily routine
Meghan Markle's daily routine changes every day. However, she tends to stick to a routine in the mornings (her favorite time of day) in order to stay on track with the day's agenda. From what time she wakes up to the errands she runs, read on to find out what Meghan Markle does every day.
She's a morning person
As a member of the royal family, Meghan Markle is one busy woman. How does she get it all done? For one, she is a morning person and starts her days as early as 4:30 a.m. The Duchess of Sussex likes to spend some alone time before sunrise, and typically begins her day with a yoga practice. The avid yogi also swears by meditation.
She emails her staff at 5:00 a.m.
After her yoga sesh, Meghan Markle fires off some emails to staff as early as 5:00 a.m. before getting ready for the day. With so much on her calendar, it's likely she needs to communicate with staff first thing in the morning to keep everything running smoothly.
She listens to music
Meghan Markle is infamous to avoiding caffeine when she can. To help her wake up, the duchess reportedly has a special wake up playlist, with songs from the Jackson 5 and Ingrid Michaelson in the loop.
She exercises
In addition to her yoga practice, Meghan Markle likes to stay active in a variety of ways. The Duchess of Sussex prefers running for her mental health and has been spotted jogging around the Kensington Palace Green weekly.
She starts her days off with a healthy breakfast
Food is important to Meghan Markle and she always has nourishment in mind. With that said, the duchess starts her days with a healthy breakfast — usually either an acai bowl (one of her favorites!), oatmeal, or an omelet if she feels like indulging more than usual.
She attends royal engagements
A large part of Meghan Markle's job is to attend royal engagements on behalf of the queen. That includes anything from luncheons to meetings with world leaders to State Dinners and more. The Duchess of Sussex also has her own initiatives that she works with, like the Grenfell Tower community kitchen.
She works on her home renovation
With everything going on in her day-to-day life, Meghan Markle has a big life change to focus on. Not only will she welcome her first child in early spring, but she will also soon move to the countryside, too! Prince Harry and Meghan Markle are currently renovating a 10-bedroom estate home on the ground of Windsor, so the duchess is likely busy planning, selecting furniture, and meeting with designers to get everything ready for the big move.
She shops for groceries
Meghan Markle is just like us — in that she shops for her own groceries. The duchess has reportedly been spotted shopping for health items at Whole Foods, as well as M&S, a London-based store.
Check out The Cheat Sheet on Facebook!