Revealed: Prince Philip Has the Sweetest Nickname for Queen Elizabeth
While it might not seem like a big deal, using nicknames in public is a big no-no in the royal family. But, that doesn't stop them from having fun with pet names behind the scenes. Although royals address their family members by their full names in public, many of them use nicknames at home, when spending quality time with each other.

Believe it or not, Queen Elizabeth has some of the best nicknames out of the entire royal family. Up ahead, find out what Prince Philip calls Queen Elizabeth, plus other super sweet nicknames the queen answers to.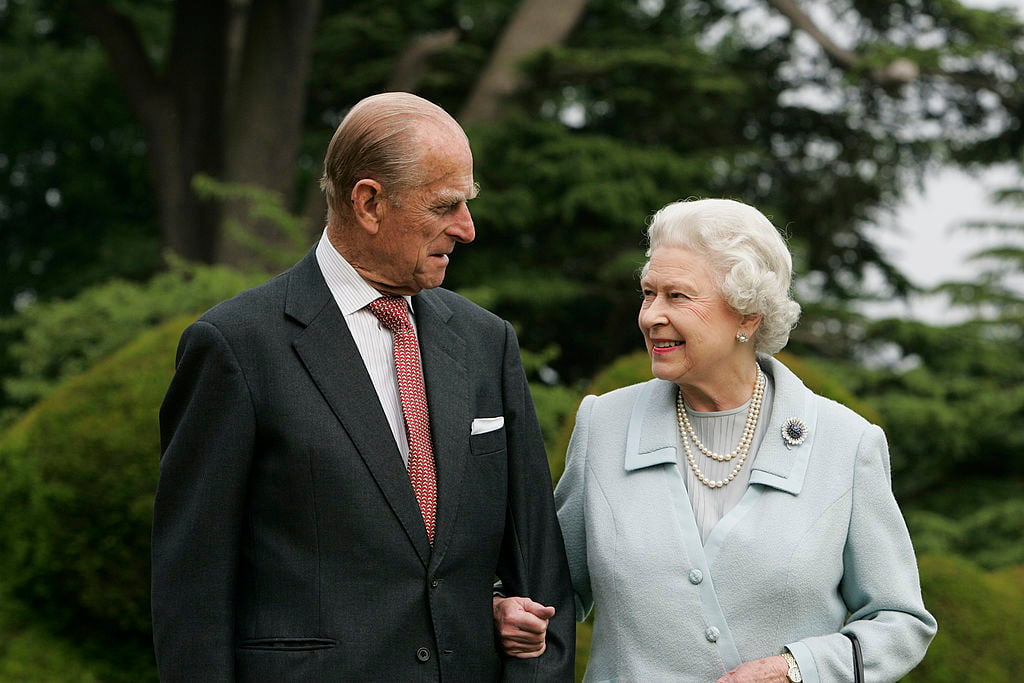 What does Prince Philip call the queen?
While they might not use nicknames in public, Queen Elizabeth's family makes up for it with a variety of adorable names for Her Majesty at home.

Like many husbands, Prince Philip has a very special name for his life-long love. According to Marie Claire, the Duke of Edinburgh calls his wife "Cabbage." The reason for it is unknown, but some believe it stems from the French phrase "mon petit chou" which translates to "my little cabbage."

Queen Elizabeth's nicknames
Cabbage isn't the only nickname Her Majesty goes by. Her father used to call her "Lilibet," which was inspired by the way she pronounced her name as a little girl. And, apparently, Prince Philip sometimes calls her Lilibet, too.

Her grandchildren and great-grandchildren also have special names for the monarch. Prince Harry, Princess Eugenie, and other members of the royal family often refer to her as "Granny," while Prince William used to call her "Gary" when he was little. Prince George and Princess Charlotte call the queen "Gan Gan" which is what members of the royal family (including Prince Charles, Prince William, and Prince Harry) call their great-grandmothers.

Royal family nicknames

In addition to Queen Elizabeth, many members of the royal family answer to endearing pet names. Take a closer look at the royal family nicknames, below.

Meghan Markle

The Duchess of Sussex has a few nicknames. While Prince Harry reportedly just calls her "Meg," Meghan Markle's mother, Doria Ragland calls her "Flower."

Prince Charles allegedly calls his daughter-in-law "Tungsten" after the strong metal. "Prince Charles admires Meghan for her strength and the backbone she gives Harry, who needs a tungsten-type figure in his life as he can be a bit of a softy," a source told Daily Mail. "It's become a term of endearment."

Prince Harry

Like his wife, Prince Harry has a few nicknames, too. Meghan Markle allegedly calls her husband "my love" while Prince Harry's friends prefer "Spike," which was the name he used for his fake Facebook account.

Kate Middleton

The Duchess of Cambridge has a few nicknames, too. When she was a little girl, she earned the name "Squeak" in honor of her pet guinea pig. "I was nicknamed Squeak just like my guinea pig," she revealed on a trip to her school. "There was one called Pip and one called Squeak."

Prince William

In the royal family, Prince William often goes by "Wills." However, when he was a little boy, Princess Diana used to call him "Wombat."

Check out The Cheat Sheet on Facebook!