What Does the Sony/Disney Deal Mean To The MCU?
Sony and Disney have come to an agreement that will ensure comic book movie fans get what they want. It wasn't long ago that it looked like a deal wasn't going to happen, and fans were going to have to settle for two completely separate cinematic universes. The disappointment was real, but the excitement at the deal announcement is even more real. So, what exactly does the new agreement mean for the MCU, and what can fans expect from future collaborations?
Spider-Man will return to the MCU
Spider-Man will officially be incorporated into the MCU moving forward. While the Sony/Disney deal is a complicated one, Spider-Man's ability to appear in the MCU seems to be the biggest takeaway. Last week, several outlets began reporting that Disney was considering scraping Captain Marvel 2 because they couldn't figure out how to work out the film without the inclusion of Spider-Man.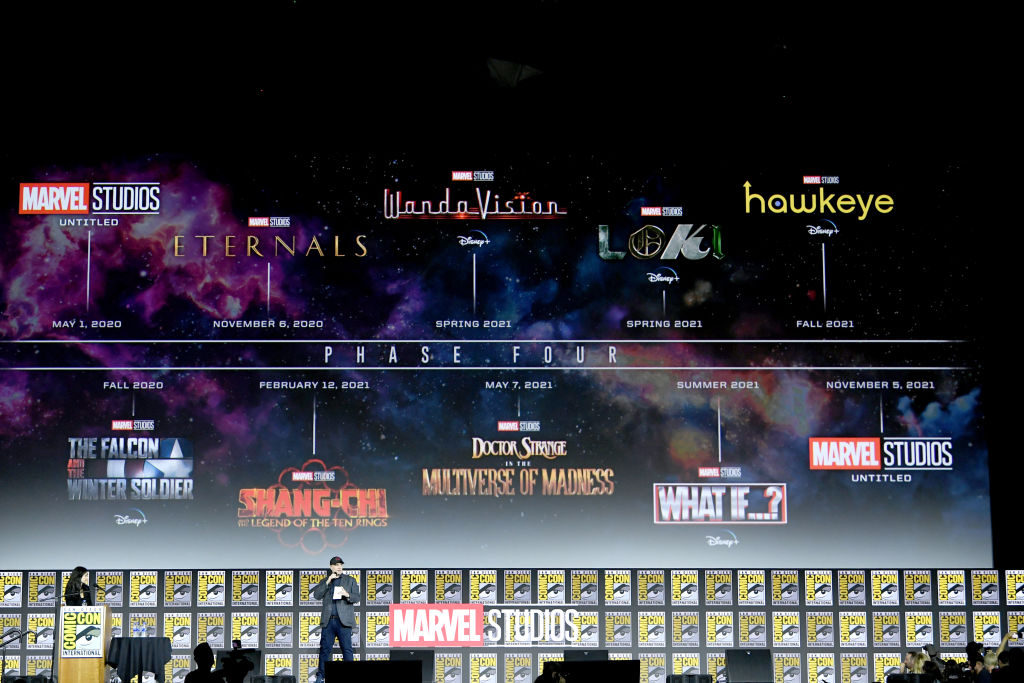 Those rumors appear to be false, and it looks like Disney was planning a workaround that included the introduction of Veranke and Nova if a deal was not reached. That might still happen, but fans can expect to see at least a cameo from Spidey himself. Captain Marvel 2 is slated for a 2023 release.
Spider-Man can now cross universes
It sounds like Tom Holland will be the hardest working superhero in Hollywood thanks to the new deal between Sony and Disney. Kevin Feige's announcement on Friday hinted at precisely what the most significant part of the deal is all about. Feige noted that Spider-Man will be the first superhero who will be able to work across multiple universes.
In short, Tom Holland will appear in Sony films, and he will also reprise his role as Spider-Man in shared flicks, too. The upcoming Spider-Man film will serve as a shared collaboration between both Sony and Disney.
Spider-Man is now freed up to appear in other Sony Solo films
Spider-Man will be free to appear in other solo movies and franchises. That means fans can expect to see cameos from their favorite web-shooting defender in multiple comic book flicks in the coming years. The new deal is expected to ensure Spidey will show up in Venom 2 to reunite with Eddie Brock.
The most significant sticking point between the two studios seems to have been linked to Spider-Man's ability to appear in multiple franchises. With that now ironed out, fans should anticipate seeing a lot more of him. What other films he'll appear in, however, remains unknown.
Fans may have played a role in the deal
Sony and Disney talks broke down over the summer when a 50/50 cost and profit share was suggested by Disney. According to Deadline, Sony found the breakdown to be a difficult option, and they walked away from negotiations. Things seemed to go quiet, and Spidey's future in the MCU appeared to be sealed. In short, if talks hadn't picked back up, Spider-Man would have been relegated to Sony and would have been unable to appear in the MCU, along with several other characters owned by Sony.
Fans, however, may have persuaded the two studios to come together to rectify the situation. Sony and Disney were made aware of the dissatisfaction of fans via social media and at the D23 conference. Allegedly, fan reactions forced the two studios to sit back down and hammer out a deal that made everyone happy. Kevin Feige is also pleased. In a statement, Feige said ""I am thrilled that Spidey's journey in the MCU will continue, and I and all of us at Marvel Studios are very excited that we get to keep working on it,"