What Eddie Murphy Says About His Past Stand-Up Routines
Comic icon Eddie Murphy is back in the spotlight after a bit of a hiatus. Starring in the new film Dolemite Is My Name, Murphy is also working on sequels to the wildly successful Beverly Hills Cop franchise and the film Coming to America.
The Saturday Night Live alum is also planning on returning to standup for the first time in 30 years.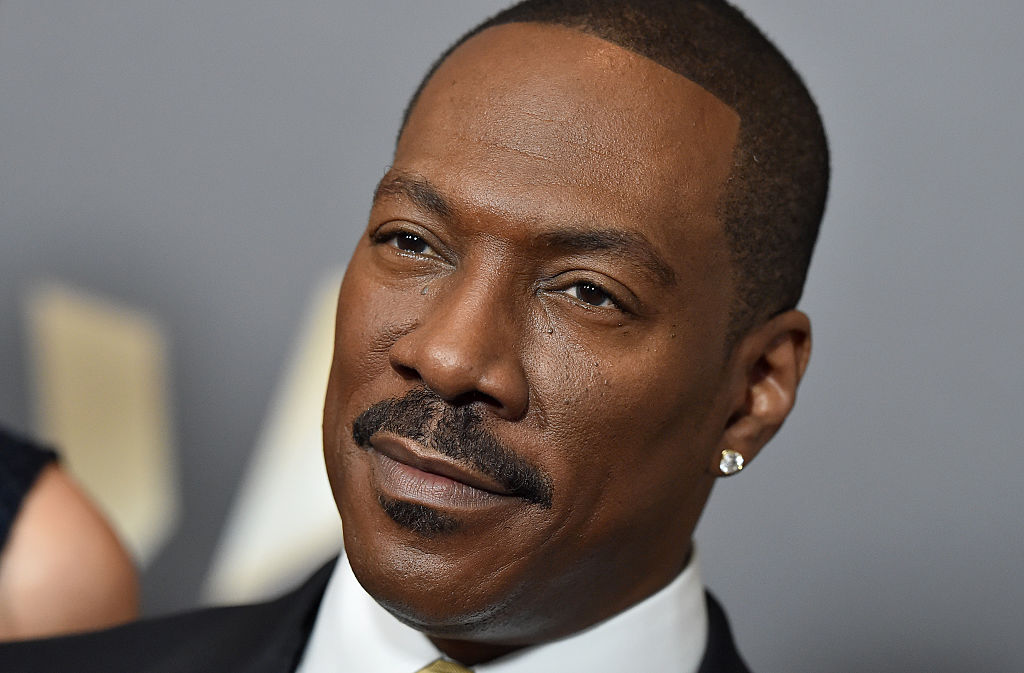 Enjoying time off
The actor and comedian has been enjoying some major R&R over the past few years. "I still am in the semi-retired state," Murphy told Al Roker of Today, according to People. "For maybe five or six years, I was on the couch, just doing nothing, and not planning and not trying to get anything. I had things in development, but I just was doing nothing."
Despite being out of the limelight, Murphy was content taking a break and reveals that now, at 58 years old, he will probably not resume the pace of his younger self. With 10 children of various ages, Murphy prefers to focus on family.
"That means I'm never ever, ever — even if that means people love these pictures I'm doing — I'm never going to be on it like I was in my 20s," he said. "What I like to do more than anything is to not have a schedule and just be within earshot of my children. That's my favorite dish."
Setting the stage
Murphy is planning on returning to stand-up for an upcoming Netflix special. Since it's been three decades from when the actor last took to the stage to perform live comedy, he's planning on doing some groundwork as he did in the past.
"You gotta go to the clubs, I haven't started doing that yet," he said. "I never wrote stuff out on paper. I would be having a conversation and I'd say something funny. And I'd be like, 'Oh, that's funny,' and I would go try it on stage. That's never stopped, I've just stopped taking it to the stage."
In a previous episode of Jerry Seinfeld's Netflix show Comedians in Cars Getting Coffee, Seinfeld brought up Murphy's absence from the comedic stage. "You know that you not doing stand-up drives people crazy — you know that, right?" Seinfeld asked Murphy.
Apparently in his response, Murphy was dropping hints about his upcoming venture. "I'm going to do it again," he told Seinfeld, as reported by People. "Everything just has to be right. You have to get up there and start working out. [I] still gotta go to the comedy club."
Changing up his routine
Though he hasn't appeared on stage in decades, Murphy is still considered a king of comedy when it comes to stand-up. Never one to censor himself, Murphy was notorious for raucous language and humor in his comedy specials such as Delirious in 1983 and Raw in 1987.
Looking back, now Murphy says he now sees free-flowing verbiage as somewhat cringeworthy. "Last time I did stand-up I was 27 years old. I look at some of my old stuff and cringe. Sometimes I'm like, I can't believe I said that! I'm 58 now so I don't think I'm gonna approach it the same way," he said.
Murphy has clearly been prepping, telling the The New York Times that he's been working on new stand-up material for the last three years. The former SNL actor is planning on using the next eight months to hone a 90-minute set that he'll take on tour, as reported by IndieWire.
"I now have a whole lifetime of experiences to draw upon," Murphy told The New York Times. "There was a time when I was at the center of everything, what I was doing, and how funny I was and how popular. I'm not at the center. Now my kids are and everything revolves around them."
Murphy's new film Dolemite Is My Name is now available on Netflix.