What Every Kardashian and Jenner Had to Say About Kylie Becoming a New Mom
The reality star Kardashian-Jenner family is known for sharing pretty much everything. But that changed recently with Khloé Kardashian and Kylie Jenner keeping their pregnancies secret for a long time. Well, now Kylie's big news is out given she made an announcement after giving birth to a baby girl.
The young reality star gave a statement saying "I'm sorry for keeping you in the dark through all the assumptions. I understand you're used to me bringing you along on all my journeys." She then continued, "I knew my baby would feel every stress and every emotion so I chose to do it this way for my little life and our happiness."
So how did the rest of the family react to the new addition to the family? Here are seven reactions from every Kardashian and Jenner.
1. Kim says Kylie's made to be a mom
The older sister wrote a heartfelt note to the young mom on her app. There she talked about being proud of her taking on motherhood.
"Mommy Kylie!!! You did it!!!" she wrote. "I'm so incredibly proud of the woman you have grown up to be and I know that you are going to be the best mom to your new baby girl!" She also mentioned her own newborn daughter, Chicago.
"Our girls are two weeks apart and I can't wait for them to be besties!" she continued. "I am so proud that you do what you want to do and live your life the way you want, you will pass down all of those amazing qualities to your baby girl. You were made to be a mom! I love you!"
Next: Khloé shares a picture and gives a cute statement.
2. Khloé says she'll miss her 'bumping along with me'
The two sisters were pregnant at the same time, so Khloé posted a picture of them with their pregnant bellies together on Instagram with the caption, "Congratulations My Sweet Kylie! What a magical ride it's been! I'll miss you bumping along with me. Never in a million years did I think we would do this together but it's been that much more special because of it. God is so great!! He had His plan all along! I love you little mama 💕 love big mama."
Next: Her mother says this about the baby.

3. Kris says the baby is lucky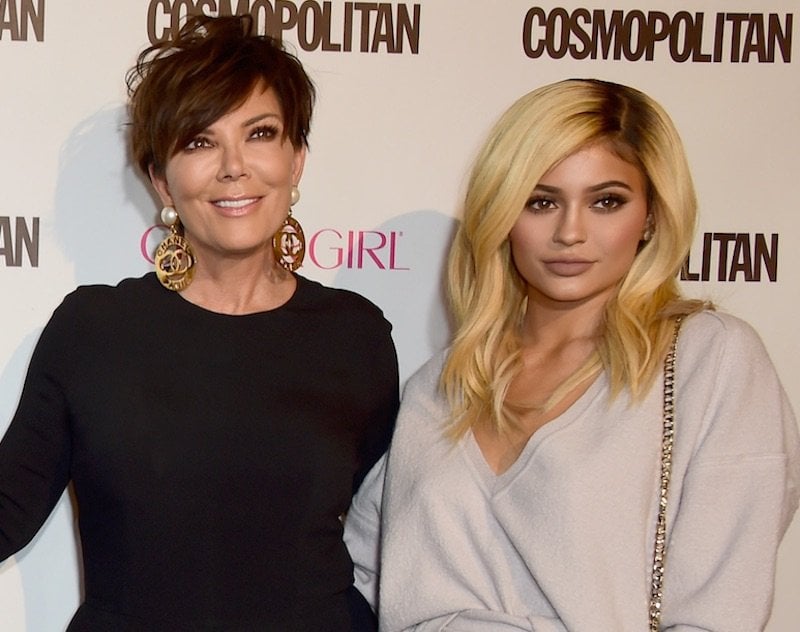 Kris is one of the many family members seen in Kylie's video. When asked to give a message to her future grandchild, she says, "You have the best mom, and you are so lucky; this is such a blessing. It's going to be the most amazing journey. I can't wait to see you, meet you, kiss you, love you, teach you things that maybe only I can teach you, and your mom can teach you."
Next: That's not all that Kris has to say.

4. She also tweeted 'God is SO good'
The matriarch also tweeted about the news with the video and caption, writing, "God is SO good!! I am so excited and thrilled to welcome another precious baby girl to our beautiful, ever growing family. We are blessed beyond belief!"
Next: This is what the father had to say about the baby news.

5. Travis Scott tweets 'new rager in town'
The rapper also tweeted about being a father when the news was released. He tweeted "2.1.18 4 ever New rager in town. !!!"
Next: Caitlyn Jenner describes her new grandchild.

6. Caitlyn says her grandchild is beautiful
Caitlyn Jenner celebrated the news with a baby picture of Kylie on Instagram.
She then wrote in the caption, "My daughter just had a daughter. It's amazing to be by your side through this journey. She's SO beautiful already. Can't wait to watch her grow. Throwback to my baby, as a baby @kyliejenner."
Next: Kendall gives a short statement.

7. Kendall Jenner posted heart emojis
The model kept it very simple by posting three heart emojis along with Kylie's statement about her pregnancy on Twitter.
Follow Nicole Weaver on Twitter @nikkibernice
Check out The Cheat Sheet on Facebook!