What Fans Hate Most About 'America's Got Talent'
America's Got Talent is one of only a few talent competition shows that has managed to stand the test of time (if you consider staying on the air an indicator of value). The first season debuted in 2006 with David Hasselhoff, Brandy, and Piers Morgan in the judge's chairs.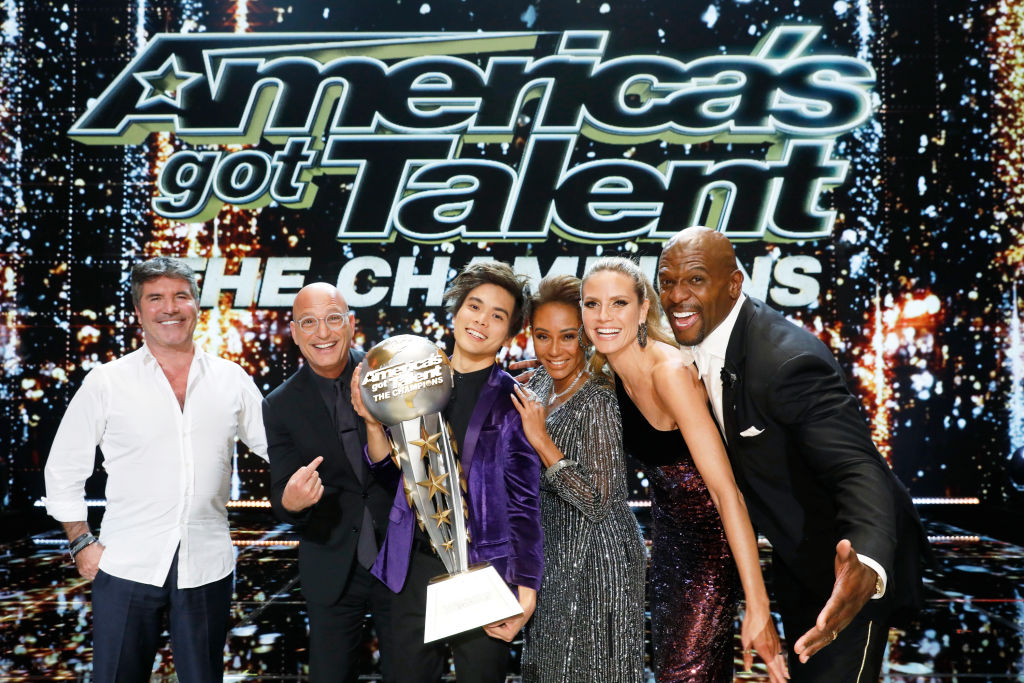 Created by Simon Cowell, America's Got Talent provides hopeful performers – singers, magicians, acrobatic artists, and more – a chance to showcase their talent for a grand prize and a chance to headline their show along the Las Vegas strip. The Las Vegas showcasing was added to the grand prize payout in the third season, as the creators likely realized that money alone – without a place to gain recognition – would not last forever.

The most recent season of America's Got Talent featured Simon Cowell, Heidi Klum, Mel B, and Howie Mandell in the judges' chairs with Terry Crews as host. While the dynamic between the judges may be enjoyable, and many fans agree that Terry Crews was a solid choice for a Tyra Banks replacement (with some discrepancy surfacing), fans still hold several issues with the show. Many argue that it has gone downhill in the last few seasons. So, let's dig up the main problems.

Too many singers win 'Americas Got Talent'

With 13 seasons now under its belt, you would think there would be a decent amount of variation between the winning contestants. Think again. Six Americas Got Talent winners have been singers. With virtually half of the winning contestants showing off a set of pipes, many fans argue that the variation in talent dominates the beginning of the season, and then falls a bit short as the show progresses.

While fans admit that this is partly their fault – as the public does have a say – many viewers have grown tired of watching singers win a talent show that was intended to offer more variety. As for the seasons in which singers didn't win, the grand prize went to ventriloquists, a dancer, magicians, and a dad, son, and dog trick team.

Many fans simply wish that people didn't vote for the singers as frequently; however, this cannot be considered a major flaw of the show, as it is a bit uncontrollable. That is if you don't believe the show is rigged, which will be discussed shortly.

'Americans Got Talent' feel a bit staged these days

Though many outlets and forums have stated that America's Got Talent is rigged to give the grand prize to the singer with a sob story, this article will not confirm or deny any allegations. Instead, it will analyze the potential drawbacks that may result from a show that does feel a bit staged.

Many fans argue that Simon Cowell's tendency to stop singers mid-song and request that they perform a different one is getting a bit old. Not to mention, it feels very staged. Fans argue that it has become a circus act, of sorts, designed to make audiences "ooh" and "ah" at his sheer insight and genius. However, the more he does it, the more staged it feels every time, and the less impressed fans are.

Whether or not the show is rigged is technically unconfirmed; however, if America's Got Talent wanted to prove that all the results were based on an accurate tallying of votes, those behind the show (Cowell) should consider releasing a statement explaining how the votes are calculated.

America's Got Talent started as a show very different from other talent competition-based programs. AGT provided an outlet for acts that otherwise would have struggled to find the limelight and gain exposure. Fans argue that, as the show continues, it seems to harbor too much on sob stories, grant the grand prize to too many singers, and lose sight of the sincerity it once retained – falling into the trap of stagey performance tricks (pun intended) designed to up the excitement.