What Fans Really Think About Taylor Swift's New Music
For over 10 years, Taylor Swift has been one of the most popular musical artists in the world. Her heartfelt lyrics and talent for both writing and performing skyrocketed her to the top of the charts, while her warm affection for her fanbase has kept her an immensely popular presence on social media.
These days, Swift is still one of the queens of the music scene — but her tendency to attract drama, combined with some lukewarm fan reviews to certain new songs, might have caused her reputation to take a hit. Read on to see whether Swift's fans are still in her corner or if they are starting to grow irritated with the pop star.
Taylor Swift is known for her close relationships with fans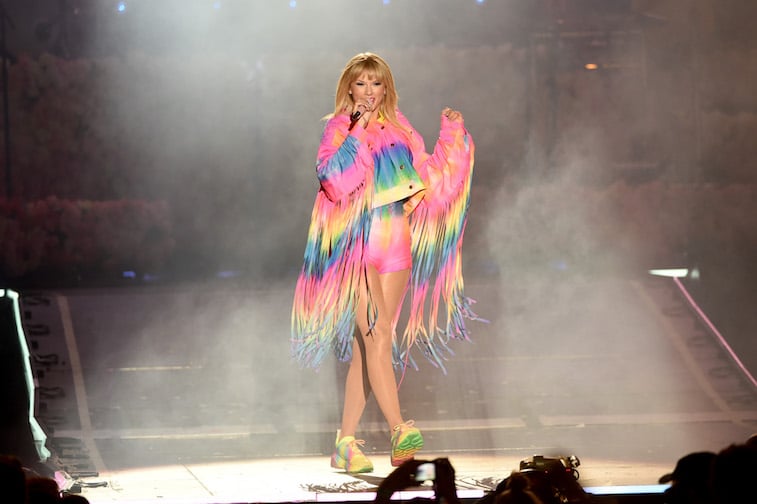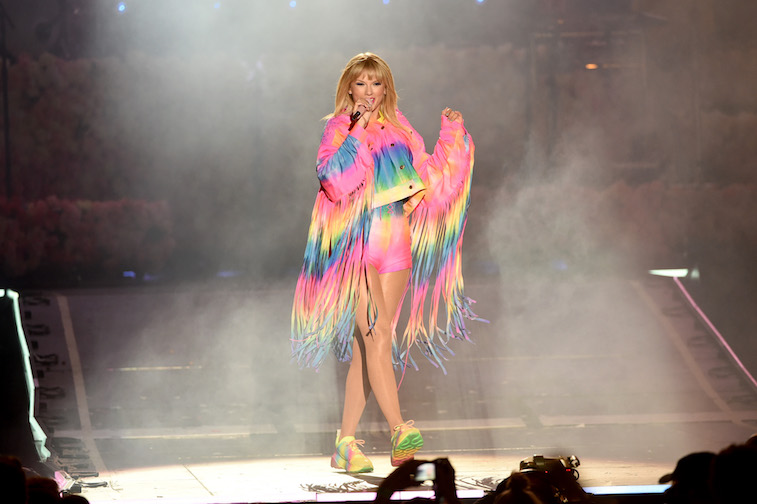 Taylor Swift first rose to fame for her sweet country music songs and over the years, has crafted her image with the help of a savvy PR team and a whole lot of family support. In spite of the fact that she has become a businesswoman with a happy relationship and a luxurious home of her own, Swift has worked hard to maintain a close connection with her fanbase.
Swift's following on social media has always been one of her most unique trademarks and unlike many celebrities, she interacts with followers on Twitter and Instagram.
More than just promoting songs or albums, Swift seems to genuinely care about her fans. She has been known to send fans special gifts, like Christmas care packages, often spending a great deal of time investigating her followers' social media accounts in order to make sure she chose the perfect gift.
Swift has paid off fans' student loans, invited them to be featured in her music videos, and has even invited certain superfans to visit her house.
Some of Swift's new music hasn't been well-received
As Swift has grown and evolved in the industry, she has shifted from her position as a country music sweetheart and become a certified pop princess. Her songs frequently feature elaborate music videos with high production values and lots of crazy costume changes.
Of course, Swift has also been the subject of a lot of drama lately — including feuds with Kim Kardashian, Kanye West, and her former manager, Scooter Braun. Some fans don't like the way she has changed. A recent article featured interviews with a few of Swift's followers, who claim that some of her recent business decisions (including a controversial collaboration with Ticketmaster) have distanced her fans from her.
Similarly, some of Swift's newest tunes aren't very popular among the fanbase. After all, her 2012 album "Red" is still considered to be her best album by the majority of Swift's fans, with "Reputation," her 2017 release, coming in as the least favorite.
Fans seem to love Swift's latest song
The release of Swift's new song "The Archer" could signal a brand-new chapter for Swift. Released at the end of July, the single is the third song that Swift has released from her upcoming album, "Lover," due out in a few weeks. It is also the fifth track on the album, a spot that holds special significance for Swift and her fans — traditionally, the fifth track on the album is the "most vulnerable" one.
Social media responses to "The Archer" have been overwhelmingly positive so far. Fans have been flooding social media with reactions, including crying emojis and other gifs to signify how emotional the song feels.
Whether or not the positive reception for her new music could indicate how well Swift's upcoming album is going to do remains to be seen – but for Taylor Swift, all signs are pointing up.