What Fans Really Think of Hannah Brown's New 'Bachelorette' Promo
No matter what you think of Colton Underwood, there's no doubt his season of The Bachelor was full of twists and turns we never saw coming. We know he ended up with Cassie Randolph at the end, but there were plenty of broken hearts along the way. And while Hannah Brown seemed to be a frontrunner for much of the beginning of the season, we were all surprised when Colton sent her packing after she met his family.
Now, we're gearing up for Hannah B.'s redemption. This beauty queen is ready for love, and she was chosen to be the next Bachelorette and (hopefully) find her husband-to-be. Here are the details around her new promotional trailer and what fans are saying about it.
Hannah B. looks fierce and fiery in the new promo video for The Bachelorette
Those who watched Colton's season knew Hannah best for being Miss Alabama. With her accent and sweet smile, this Southern belle seems ultra down-to-earth (and even a tad bit awkward), making her loved by many fans. It seems she may be ready to throw away her beauty queen, good-girl image, however. The new trailer for her season of The Bachelorette first shows her in a gorgeous gown wearing a crown and that signature pageant sash — but it isn't long before she throws the sash and crown to the wayside to reveal another side of herself we have yet to see.
She leaves rose petals in her wake as she walks through the woods in the video. And the final line reads, "Think you know her? Think again." We certainly can't wait to see Hannah unleash her inner "beast," as she calls it, on her season — and she's even mentioned to Ellen DeGeneres that she's unafraid to show her whole self in the name of love. "I would not have gone on this show if I hadn't really thought about what was at the end of this," Us Weekly reports she said.
Fans are loving how she's portrayed this season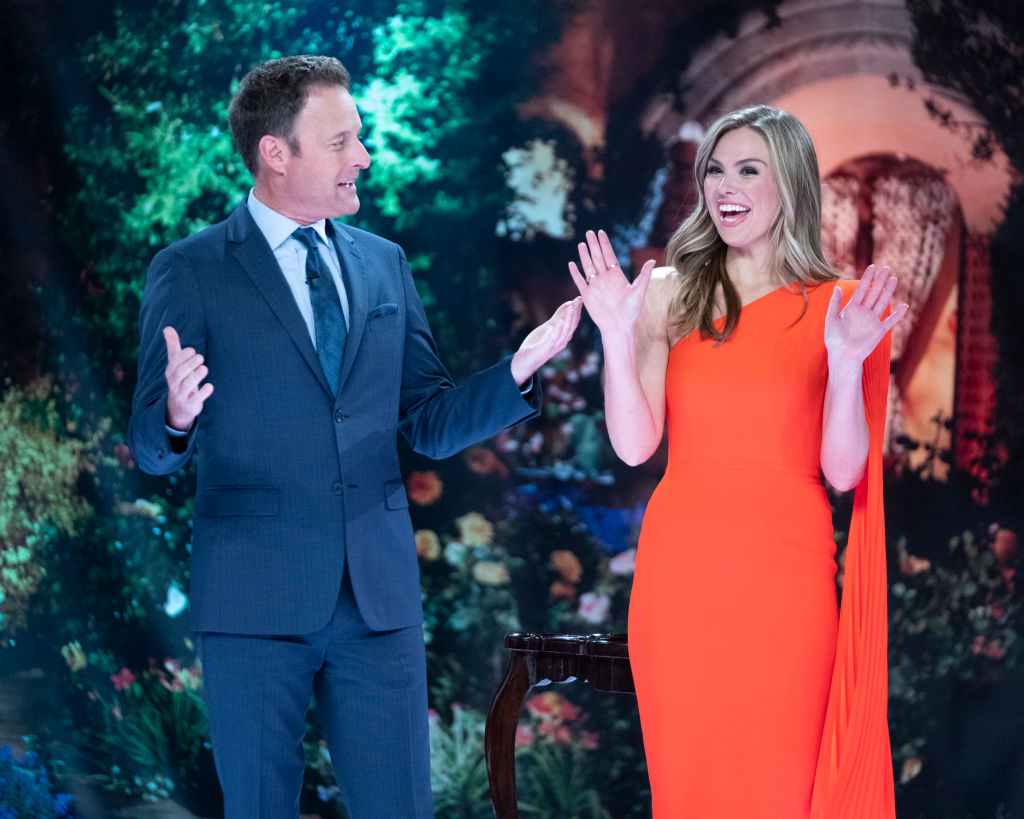 So far, it seems fans have had nothing but positive feedback for the way Hannah's portrayed in her promo. Fans took to Reddit to flood the comments section with their thoughts. "She looks like a dream and woah I love the new production value!!!" one fan said. Another echoed, "Did you notice how our usually smiley, tooth paste commercial Hannah didn't flash a single pearly white? Homegirl is coming in so fierce and I am here. for. it."
Not only is the production value seemingly quite high for this promo, but fans are also loving that plenty of classic Bachelorette promo-video moments are absent here. "So much better than throwing a bunch of petals in the air and twirling," another fan mentioned on the Reddit thread. And numerous other fans mentioned how much better this promo is compared to Becca Kufrin's, which featured cringe-worthy dancing. "I still think Becca dancing was one of the worst promos," a Reddit user mentioned. Another added, "Becca's promo really underscores how awesome Hannah's promo is in comparison. Wow! Becca's was bad. I cringed."
Many expect Hannah's season to be totally different from any other
Not only are fans loving Hannah's promotional material, but they're also generally excited to have her as the new Bachelorette. Hannah is funny, awkward, and a breath of fresh air compared to some of the leads of the past. And E! News notes while she may be the youngest Bachelorette we've ever seen (she's only 24), she's clearly ready for love and serious about finding the man she wants to marry.
As for why Hannah B. was chosen over the much-beloved Hannah G. or the older and wiser Tayshia (both of whom also competed for Colton's love), ABC's senior vice president Robert Mills explained that Hannah B. is "kind of a mess" — but in a good way. "There was just something about Hannah B. She felt very different. … She was refreshing and we felt like this is going to be a different kind of season with her because she's someone who is going to certainly speak her mind, own that, as she says, she's kind of a mess," he added.
Check out The Cheat Sheet on Facebook!