What Fashion Expert Tim Gunn Thinks You Should Be Wearing in Quarantine
Tim Gunn is the fashion guru known for his expertise on reality shows like Project Runway and Amazon's Making the Cut. Gunn, the TV personality famous for his catchphrase "make it work," is doing just that, now that he mostly stays inside due to the COVID-19 pandemic. But how does the style expert think you should be dressing at home?
Tim Gunn says he understands his clients better, now that he seeks comfort himself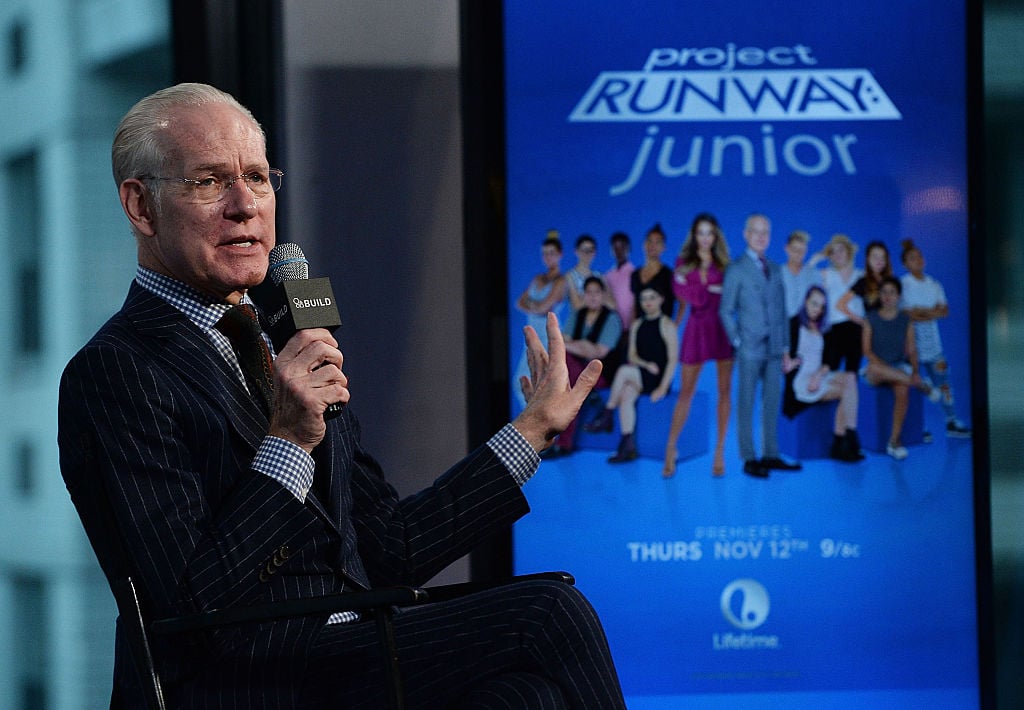 In a 2020 interview with Terry Gross on NPR's Fresh Air, Project Runway star Tim Gunn explained how he's dealing with the coronavirus outbreak.
"Now understand the comfort trap," Gunn admitted. In fact, (uncharacteristically) Gunn doesn't have too strong of opinions on what you wear during the COVID-19 lockdown. The fashion guru, who recently appeared on Amazon Prime's Making the Cut, continued:
It's been a very interesting experience for me because I've gone through an evolution in these last five, five and a half weeks — a fashion revolution, or a clothing evolution of sorts. And it's helped me to understand a lot of of issues that I've talked about in terms of the sorts of things that I observe in other people.
Tim Gunn on how the COVID-19 pandemic has affected his sense of style
Gunn shared how the pandemic has affected his perspective.
"I used to bemoan it and say, 'if you want to dress to feel as though you never got out of bed, don't get out of bed,'" he told Gross. "Well, now I understand." Finally, the Making the Cut star is on our level. (That level being laziness).
"I mean, why should we be self-isolating in clothes that constrain us and constrict us and are not as comfortable as something that's a little looser and more forgiving?" Gunn said. However, for video calls that Gunn attends, he does dress up a bit.
"I've dressed up for it after, say, days of wearing, quite frankly, my pajamas and a robe," he admitted on Fresh Air. After so many days in PJs, Gunn also revealed that wearing "real" clothes was bit of a struggle.
"… when I got into my normal clothes, a proper shirt or proper pair of pants, a jacket," he said, "I felt as though I was wearing a wet suit. I felt so tethered, so tied down. And I thought, 'oh, this is bad.'"
The 'Project Runway' star is going to make it work with his quarantine wardrobe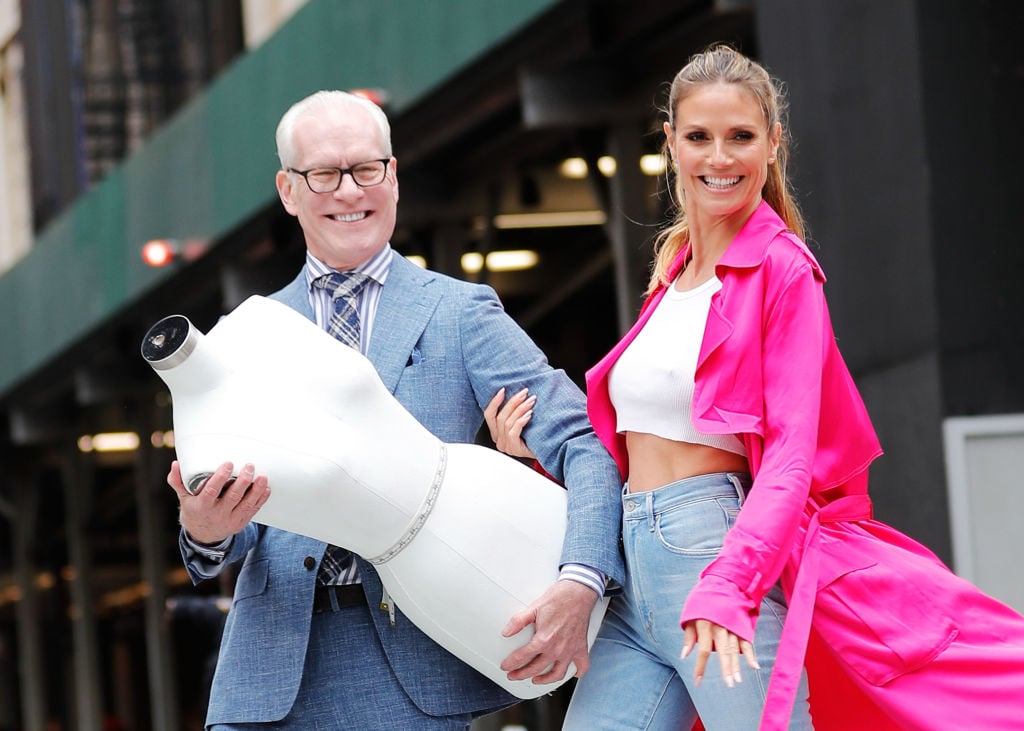 RELATED: Is Tim Gunn of 'Project Runway' Married?
Gunn also shared on the NPR show that his empathy for others — who are not used to wearing fitted clothing — has grown.
"I'm understanding people and their fashion foibles a lot better now," he said. "I have more empathy. I get it."
But what is Gunn wearing now, as the COVID-19 pandemic rages on, the Fresh Air host wondered?
"Well, I wear a T-shirt shirt on top," Gunn responded. "Just a white plastic white T and pajama bottoms and cotton robe." However, this outfit is for his eyes only.
"I mean, I won't leave my apartment," the Project Runway personality said. "I won't even go to the trash chute at the end of the hall." Even that short of a trip requires a more stylish look for Gunn.
"So it's a kind of pact that I make with myself," he told Gross. "If I'm wearing this, I stay in. I do not open the door. I'm not going down to the first floor to get the mail." For those activities, and for those that require him to leave his building — it's a different story.
"I go out to the grocery store, which is just at the corner, thankfully," Gunn explained. "And of course, I got dressed for that."
Most days, if Gunn is interacting with others, it's a casual, but solid outfit.
"Usually I'm dressed the way that I am now," Gunn told the NPR interviewer. "I'm in a turtleneck and a pair of dark wash jeans."