What 'Flip or Flop's' Tarek El Moussa Says About Working With Ex Christina Anstead
"Flip or Flop's" Tarek El Moussa comments on partnering again with Christina Anstead on their HGTV show.
HGTV's Tarek El Moussa has been frequenting showbiz headlines lately. With his own show coming up on the home improvement network entitled Flipping 101 w/Tarek El Moussa, and his new romance with fellow real estate agent and star of Netflix's Selling Sunset Heather Young, El Moussa is in a good place after going through a time of tumult.
El Moussa is also still starring in HGTV's hit show Flip or Flop with ex-wife Christina Anstead, and recently commented on working with his former wife.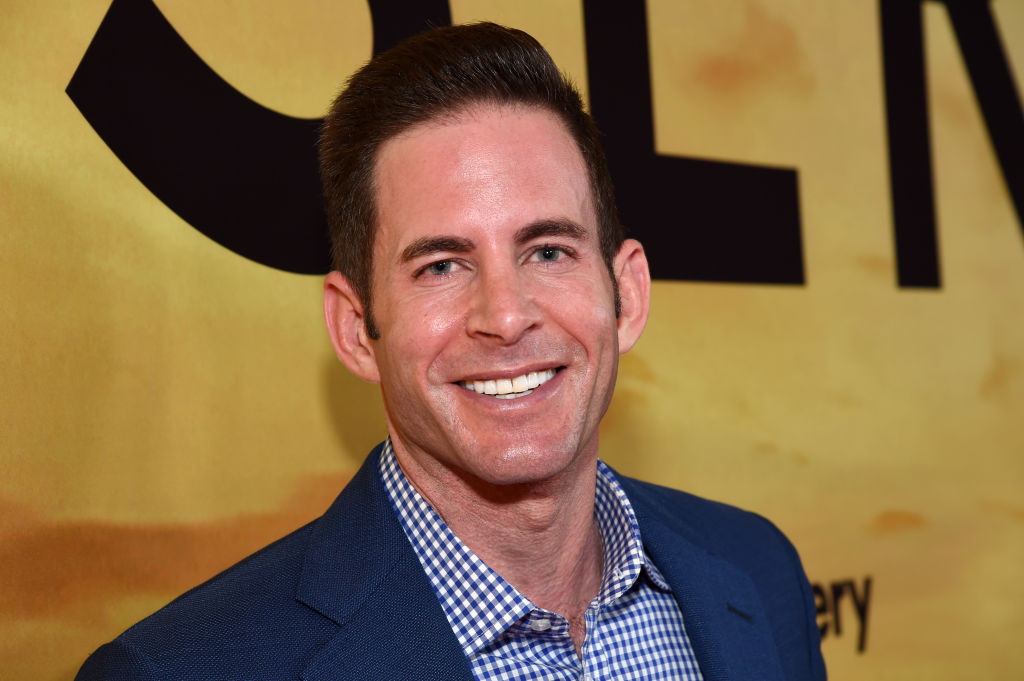 Parting ways
El Moussa and Anstead split in 2016, making some fans speculate if they could continue working as partners on Flip or Flop, which had become an HGTV success. Through some personal work on both parts, and for the sake of their kids and their professional lives, they were able to create an amicable relationship as business partners and co-parents to their two children, Taylor and Brayden.
El Moussa, who had also battled testicular cancer in 2013, chose to focus on personal growth after his divorce from Anstead. "To be honest, the last three years I worked really, really hard on me," El Moussa said, according to Fox News. "I always tell people the first person you need to work on is yourself and that's the only way you can live the best life possible. So after the divorce, I really focused on myself — my physical health, my mental health. And I'm in the best place I've ever been in in my life. And I understand what it's going to take to live a full life."
New relationships
Both El Moussa and Anstead have moved on to other relationships. Anstead tied the knot with Ant Anstead last December and is expecting their first child this month.
El Moussa recently announced his new romance with Young on Instagram. "it's official!!!! After more than 3 years on my own I'm so PROUD to say that this beautiful, sweet and talented young lady is my girlfriend!" he captioned the post.
The reality star is clearly relishing his time with Young. "It's early in the relationship and we're having a blast. She's just amazing and adorable and I'm just enjoying every second," El Moussa said.
Still partners with his ex
Season 8 of Flip or Flop premiered on August 1 to loyal fans and solid ratings. "We're divorced and we were very curious to see what the viewers would think and it turns out they loved the show because the ratings are really really good," El Moussa said.
He spoke favorably of working with his ex-wife, saying they were both at a good stage in their relationship. "I think that we're just showing the world that you can make anything happen when you want something to happen and filming with my ex-wife is a lot better today than it has been in many many years," El Moussa told Fox News. "It's very exciting to know that we can show up on set, do our job, and things are good."
El Moussa admitted he wasn't always sure their partnership would work out after their breakup, saying for a time it was "really, really difficult, and filming was one of the toughest things to do at that time." Now, the two have a solid working relationship, where El Moussa is seeing the perks of their current status, saying, "the fun part for me is if she wants to do something I don't think it's a good financial investment, I get to say no."
El Moussa's focus remains on his children. "I just want to be the best father possible and really provide the best lives for my kids and I just love my babies. They are everything to me," he said.
Flip or Flop can be seen on HGTV!