What 'Grey's Anatomy' Star Ellen Pompeo Really Thinks of MerLuca
With Grey's Anatomy set to return to television in late September, fans are eagerly awaiting what is in store for their favorite characters. The long-running show ruffled more than a few feathers in Season 15, and with so much on the line for Meredith Grey and her friends, there's no telling what the future could hold.
Still, there's one particular development that rubbed fans the wrong way in Season 15 — the romantic pairing between Meredith Grey and Andrew DeLuca. Keep reading to uncover why fans didn't like the relationship and why Grey's star Ellen Pompeo defends the pairing.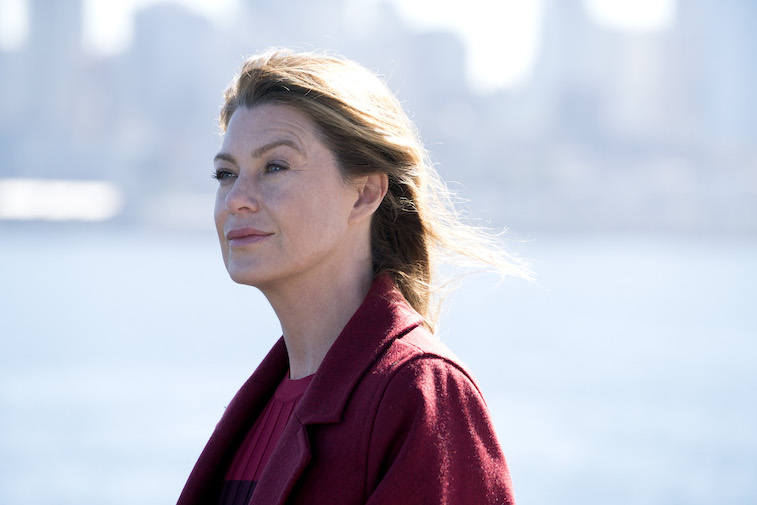 How did Meredith Grey and Andrew DeLuca get together?
Meredith Grey, played by Ellen Pompeo, is one of the most popular characters on television. She's been the figurehead of Grey's Anatomy since the show debuted in 2005, and her romantic relationships have been the subject of intense fan speculation.
Her longest (and most popular relationship) on the show was with Derek Shepherd, played by Patrick Dempsey. After a rocky start to their romance, they eventually got married and had a family together. It all came to a tragic end when Shepherd, better known as "McDreamy" to Grey's fans, was tragically killed in a car accident in Season 11.
While the character of Meredith Grey has rebounded since the death of her husband, fans haven't been so quick to accept a new love in her life. At the end of season fourteen, Grey shared a kiss with Andrew DeLuca. Their relationship grew and developed throughout Season 15, culminating in DeLuca taking the fall for Grey in a big way in the season finale, after her insurance fraud scandal. Still, there are many viewers who aren't on board with the couple's romance.
Why don't fans like 'MerLuca'?
There are several reasons that fans have given as to why they don't like Grey and DeLuca together. Firstly, many viewers seem to have a problem with the ages of the characters. Grey is quite a bit older than DeLuca, and although showrunners have stated that they always intended to feature a romance where a woman is the older of the two, it seems like all Grey's fans don't like the idea.
Secondly, many fans quite simply believe that DeLuca will never be able to be equal to Derek Shepherd, both as a presence on the show or as a partner for Meredith Grey. Some even point to there being no chemistry between the actors and not enough of a believable storyline for their romance to seem believable. Whatever the reason, "MerLuca" supporters seem to be few and far between among the Grey's fanbase.
Pompeo defends the 'MerLuca' romance
In spite of the fact that many fans don't like "MerLuca," Ellen Pompeo definitely does. The star recently spoke out in defense of the onscreen relationship between Grey and DeLuca, stating that "love is love" and that their romance wouldn't be a problem if the older person in the relationship was a male.
She also praised Giacomo Gianniotti, who plays DeLuca, saying that he's an "incredible actor" and that she's looking forward to seeing how showrunners and writers decide to explore his character further in the season ahead. To the fans who believe that DeLuca is attempting to fill Shepherd's shoes, Gianniotti states that he doesn't feel that way and that he and Pompeo have "fought" for their storyline to be entirely different.
Fans will have to tune in to the season premiere of Grey's Anatomy on September 26th to see what lies in store for Meredith Grey and Andrew DeLuca.