What 'Grey's Anatomy's' Camilla Luddington Says About Her Other Acting Gig
Grey's Anatomy fans are counting the minutes until the premiere of Season 16 tonight on ABC. One of the show's main character's Jo Wilson, was last seen entering a rehabilitation center to get treatment for trauma and depression on the season finale. Actress Camilla Luddington has portrayed Wilson since joining the series in 2012.
Viewers may not realize that Luddington took on another role during her time on the medical drama, though she was never actually on camera.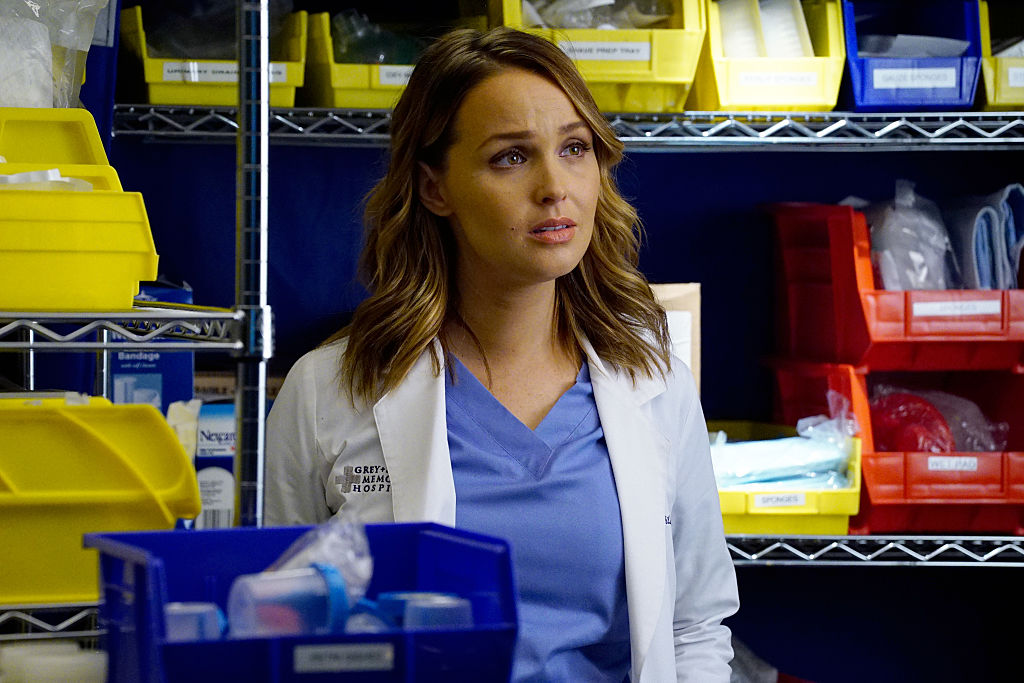 Voice of an icon
Luddington was approached about voicing the character of Lara Croft for the legendary video game Tomb Raider before she started on Grey's Anatomy, though she didn't realize it at first. "So, back in 2010 — it was a long time ago — I got the call for the first game. And I remember it because I had gone in for an audition, and they didn't tell me that it was Tomb Raider or Lara Croft. The game had a code name, 'Cryptids,' and the character was Sarah," Luddington told POPSUGAR last year.
She soon discovered she was being offered the opportunity to portray the iconic heroine. "So when I got the call that I had gotten Tomb Raider, I literally screamed. I was so excited, because growing up, she was really the only iconic female lead in a video game that I knew of," the actress said. "So, I just remember thinking it was such an honor that I got to jump in the boots of Lara Croft and put my own spin on it and be part of the reboot."
Film vs. game
Luddington took on the part of Lara Croft for the 2013 release of the game, then again for Shadow of the Tomb Raider in 2018, according to IMDb. The film version of Tomb Raider was rebooted the same year, with Alicia Vikander portraying the fearless female, taking the baton from Angelina Jolie who played the role in the original 2001 film and its 2003 sequel.
When Luddington saw the film, it was like a trip down memory lane. "It felt like I got to take a trip back to Yamatai," she said about the Tomb Raider setting, as reported by Entertainment Weekly. "There are moments I'd forgotten from the first game that they definitely pull straight from in the movie. I was like, 'Wait! No! Don't go in there! Don't go in the plane!' I was yelling at the screen."
Luddington undergoes a whole process when playing the character, where a team of developers set her up in a motion-capture suit, gray dots to track her movements, and a facial-capture helmet to transmit her acting performance to the game, all in addition to lending her voice. The actress feels this technology can bring a unique amount of emotion to the role. "Sometimes, I feel like they capture more than the movies are capturing, and I think when you're feeling and seeing more of what the character's feeling, you're more invested emotionally in playing the game," she said.
Similarities with 'Grey's' character
The Grey's Anatomy star identified some common threads between her character on the medical drama and the video game heroine. "It was interesting to me that there's a lot of Jo — Jo didn't grow up with her parents, so there's a lot of question about a lot of pain in her past, and not having that stability of what it is to have parents around her," Luddington told POPSUGAR. "And, of course, Lara deals with the pain, and mourning, and loss of her own parents. And so there is a similarity of them both being survivors in their own world, even if they're completely different worlds. And they both have a lot of drive."
Fans can see Luddington on ABC's Grey's Anatomy on Thursdays!