What Hallmark Movies Has Erin Krakow from 'When Calls the Heart' Starred In?
The Hallmark Channel series When Calls the Heart is coming back for Season 6, and fans are getting ready to follow along with the next stage in Elizabeth Thatcher's journey. Now a single mom after the death of her husband Jack in Season 5, Elizabeth, who is portrayed by actress Erin Krakow, must learn to navigate her new life along with some big changes in Hope Valley – including the introduction of a couple of potential new love interests.
Krakow has starred on When Calls the Heart since the show debuted in 2014. But it wasn't the first time she appeared on the Hallmark Channel. Krakow has starred in several movies for the network over the course of her career.
Krakow made her Hallmark movie debut in 2013
Television viewers were first introduced to Krakow – who trained at the prestigious Juilliard School — back in 2010, when she appeared in the Lifetime series Army Wives. She portrayed Specialist Tanya Gabriel in 18 episodes in Seasons 4-6. After leaving Army Wives in 2012, she appeared next in an episode of Castle.
Hallmark fans got their first look at Krakow in 2013, when she starred in the original movie Chance at Romance with Ryan McPartlin.
In 2014, she starred in Hallmark's A Cookie Cutter Christmas. When Calls the Heart premiered the same year. She followed that with three more Hallmark Christmas movies: Finding Father Christmas, Engaging Father Christmas, and Marrying Father Christmas.
Right now, we don't know if more Hallmark movies are in Krakow's future (though we'd guess the chances are pretty good she'll pop up in one again). But fans shouldn't expect to see her revisit her role as Miranda in the Father Christmas series.
"I don't think so," she told Parade when asked if any more movies were in the works. "We had such a great time working on those films, but I think the trilogy is probably where they'll end."
She wasn't the first Elizabeth Thatcher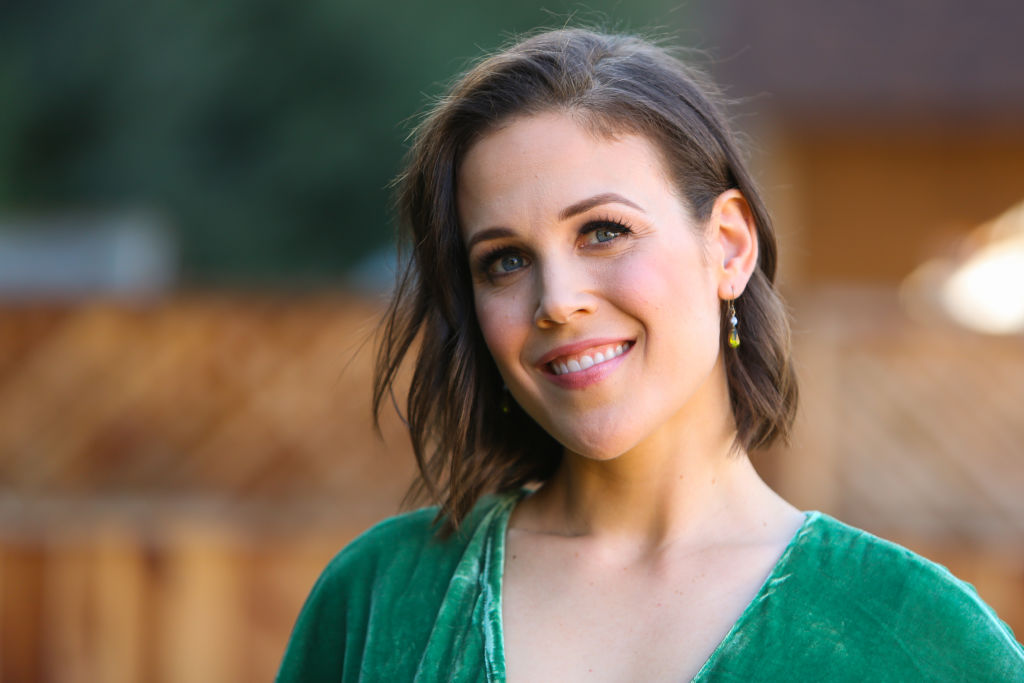 While Krakow is best known for her role on When Calls the Heart, she wasn't the first actor to play the role of Elizabeth. The series started out as a two-hour TV movie that aired on Hallmark Channel in 2013. In the original movie, Poppy Drayton potrayed Elizabeth. When Hallmark decided to turn the movie (which was based on a novel by Janette Oke) into a series, Krakow stepped into the part. Though she wasn't the first actress to play Elizabeth, she's said she's been able to create her own interpretation of the character.
"I wasn't concerned with putting a unique spin on Elizabeth or trying to emulate Poppy Drayton's beautiful performance," Krakow told From the Desk in 2018. "I just approached the role in the way that felt right and truthful to me. And I feel fortunate that that was never really a discussion. Luckily, those in power liked what I brought to the table and the rest is history."
Read More: What Does Olivia Newton-John Think About the New Lifetime Movie About Her Life?
Check out The Cheat Sheet on Facebook!