What Happened at Jordyn Woods' Red Table Discussion?
Unless you have been out of the loop for the past week, you are well aware that the father of Khloe Kardashian's baby, Tristan Thompson, cheated on her with none other than Jordyn Woods, Kylie Jenner's best friend. Jordyn seems to be taking the opportunity to cash in on the cheating scandal, and to make matters worse, it's not even the first time she has cheated with someone Khloe had been involved with.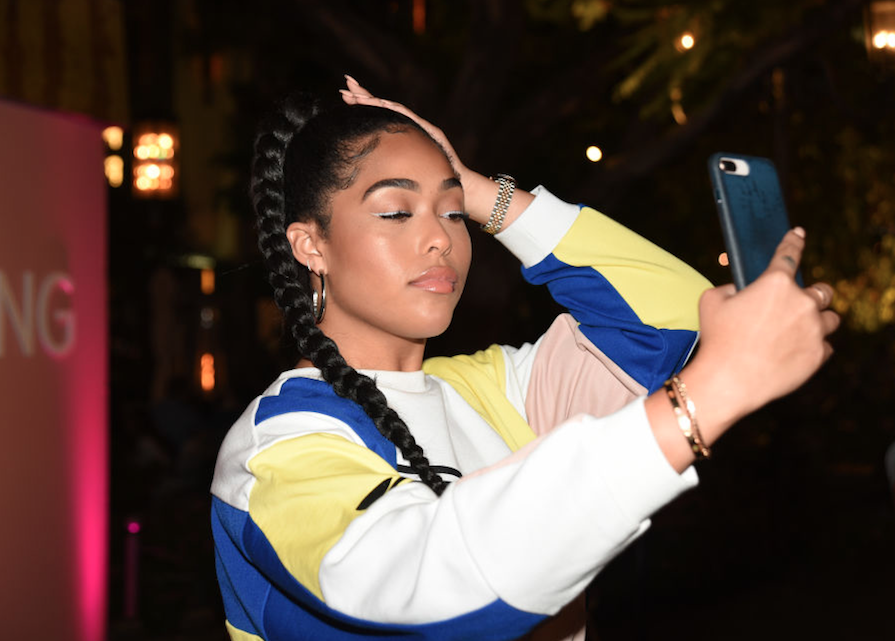 Most recently, Jordyn Woods appeared on Jada Pinkett Smith's Facebook Watch series Red Table Talk to let everyone know her side of the story. When it was over, Khloe was seriously angry! So, what exactly happened?
Jordyn feels the breakup is not her fault
As we all know, it takes two people for a cheating incident to occur. In this situation, Jordyn actually feels that Khloe and Tristan's breakup is not her fault. She is apparently not taking responsibility for what happened, putting all of the blame on Tristan. Obviously, Khloe does not agree. Khloe feels that Jordyn's actions contributed to the breakup of her family, and she was not afraid to take to social media in order to say so, tweeting about her hurt feelings, sadness, and disappointment.
Khloe feels that Tristan and Jordyn are equally responsible
Judging from Khloe's tweet stating that Tristan is as much at fault as Jordyn, it seems that she may be able to forgive Tristan a little easier than Jordyn since he is the father of her daughter, True Thompson. She also expressed her disappointment that Jordyn has been so vocal about the entire situation, and it certainly didn't help that she appeared on Red Table Talk this week.
Jordyn said the incident was not serious
While discussing the incident with Jada, Jordyn admitted that she was at a party with Tristan. She also admitted to being somewhat intoxicated, but she said the cheating incident was not serious. Jordyn said she was dancing with Tristan, and things didn't heat up as much as people are imagining. It seems that all of Jordyn's statements made the situation much worse as far as Khloe is concerned, as she made it clear that she hasn't even gotten an apology yet.
Is Jordyn sorry for what she did?
Although she admits to what happened after initially lying about it at first, it doesn't appear as if Jordyn is truly sorry. She hasn't actually admitted to any wrongdoing, and she isn't acknowledging how deeply she hurt Khloe's feelings. It doesn't seem as if Jordyn is showing much consideration for Khloe and the rest of the Kardashian-Jenner family, which is pretty disappointing considering how much they all loved, trusted and cared for her in the past.
How does the rest of the family feel?
It is definitely true that the Kardashian-Jenner family are as thick as thieves, and this situation certainly proves it. It is well-known that Kylie asked Jordyn to move out of her home immediately following the cheating incident and the rest of the sisters, as well as Kris Jenner, have all unfollowed her on social media. They all feel extremely betrayed, and they have made it clear that they are standing by Khloe no matter what!
Will Khloe forgive Tristan?
Whether Khloe and Tristan will reconcile remains to be seen. It seems that Khloe is open to the idea of forgiveness, and it would appear that she is looking for a true, heartfelt apology. She is willing to do whatever is in the best interest of her and Tristan's baby daughter, and hopefully, that means forgiving Tristan and rebuilding the relationship.