What Happened to Ted Bundy's Wife?
The fascination with Ted Bundy's life is back in the spotlight again with Netflix's The Ted Bundy Tapes where it's being obsessed over daily on social media. Even if it seems we knew everything about Bundy years ago, we're finding out we didn't really know it all. One thing we've forgotten is Bundy had a family and considered himself a normal family man.
It might be hard to believe to newbies that Bundy was ever married. Yet, he was, to Carole Ann Boone. What's happened to her in the years since Bundy's execution in 1989?
A lot of time has passed, but it's perhaps a major lesson in surviving the worst possible scenario in one's family.
How did Bundy meet Carole Ann Boone?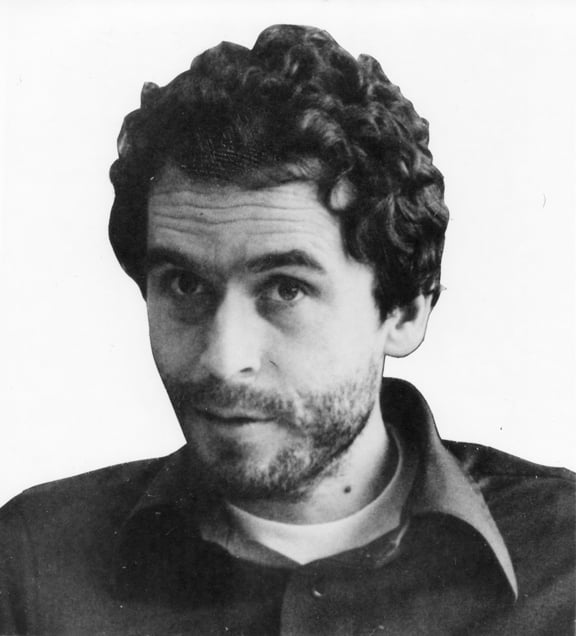 After years of other relationships with women and convincing them he was a sane and intelligent man, Bundy met one woman who would become his wife years later. Their relationship started when he worked at Washington State Department of Emergency Services in Olympia during the mid-1970s.
Bundy was eerily helping the department find many of the women he'd already killed. It brings back the reminder of how deceptive he was in covering up his earliest murders.
He and Boone hit if off, though, and they began dating. Boone was already twice divorced and had two children from those previous marriages.
During their relationship, Bundy was convicted for his earliest crimes, and he even continued to date other women. Not until 1979 did he and Boone finally become closer, but not marrying immediately.
Standing by Ted Bundy
After watching the Ted Bundy tapes I have sooooo many questions about Carol Ann Boone??‍♀️

— V (@vaaaaanessaaaaa) January 25, 2019
Even serial rapist Ted Bundy had groupies. Carol Ann Boone, one of Bundy's avid female supporters, ended up marrying the serial rapist while testifying on his behalf as a character witness.

— Ilsalundisfullyvacinated (@IlsaLund88) September 21, 2018
Boone's relationship with Bundy has created a lot of questions from viewers about the new Netflix series. One viewer recently posted on Twitter stating she had "sooooo many questions" about what Boone was thinking at the time.
How she could overlook Bundy's psychotic behavior is still a big mystery. She was so convinced he was just a shy, innocent man that she was willing to testify to it in a courtroom.
Such a scenario took place when Bundy was convicted for the abduction and murder of 12-year-old Kimberly Leach. During the trial, Boone testified she'd never seen Bundy be violent around her. This played out on behest of Bundy himself who was acting as his own attorney.
An unexpected marriage
I wish I could get inside the mind of someone like Carol Ann Boone.

— Kristin?? (@jabbrjawz) May 1, 2018
Bundy's murder trial went into 1980, and it's then when he and Boone tied the knot. You couldn't create a more surreal moment than when Bundy asked Boone to marry him in the middle of his own testimony. Hours later, he was sentenced to death for the murders he committed.
What was going through Boone's mind then is unknown, making her all the more of a mystery today. The fact that she and Bundy became intimate while he was in prison (resulting in a daughter named Rose) is all the more chilling.
No wonder Netflix gave out warnings for this show when an intelligent woman being cajoled into the evil clutches of Bundy is even harder to comprehend in today's times.
So what happened to Boone?
To add to the bizarre nature of their relationship, Boone was assumed to have aided Bundy temporarily escape from prison. You could say they were a 1980s-era Bonnie & Clyde who were complicit in murder and prison escapes rather than bank robberies.
In later years, Boone brought their daughter to prison so she could see her father. Boone did divorce Bundy before his execution, though, and you have to wonder if she finally comprehended the insanity. Most likely, when it was undeniable how many women Bundy had killed, Boone took it to heart to remove him from her life.
It's unknown what she's doing today since she's chosen to remain private. Their daughter, Rose, has also kept a low profile for obvious reasons.
You have to wonder what's going through their minds if watching The Ted Bundy Tapes now. Whether it's regret or acceptance, we'll never know since the media respects their private introspection.