What Happened to the Jonas Brothers?
We've seen a lot of brother singing groups over the years that ended up being contentious due to inflated egos and the desire to land solo careers. The Jonas Brothers are one of the few sibling groups with some relative peace and no major internal conflicts. Even so, each brother managed to shape their own identity and become a solo star in their own right.
In classic cases like The Jacksons, The Bee Gees, The Beach Boys, or even Hanson, we usually saw inevitable brotherly reunion tours. Will we see the Jonas Brothers trio reunite? Reports are they will.
Let's look back at what happened to each brother, including one who had a recent marriage adventure.
How did the Jonas Brothers start their music careers?
It's hard to believe it's been 14 years since the Jonas Brothers first became a smash pop/rock group. You can attribute their success to assimilating well into the Disney brand and gaining most of their audience through appearances on The Disney Channel.
Also, all it takes sometimes is writing one good song to get you a record deal. The story goes the brothers recorded their first song ("Please Be Mine") and Columbia Records president Steve Greenberg gave it a listen.
The brothers then signed a contract with Columbia, though didn't find the success they deserved there. They were there less than two years due to Sony not finding much interest in marketing the band.
Finding success with Hollywood Records
Had Hollywood Records not come calling, The Jonas Brothers might have become a forgotten sibling band. They managed to hook up with this Disney-owned label and even created a label arm they could manage on their own.
Several hit albums and many hit singles came out of Hollywood Records. Part of this included their own Disney Channel show and acting in movies.
By 2012, they also found themselves in a reality show called Married to Jonas, detailing their lives (particularly Kevin Jonas and his wife, Danielle) behind-the-scenes. At the point of their official break-up, they were some of the wealthiest Disney stars of all time.
Their surprising rift in 2013 left an unfinished album, yet it opened interesting trajectories for each brother.
What happened to Kevin Jonas?
As you can see, Kevin Jonas was the first of the brothers to marry. After the group broke up, he decided to move out of show business and delve into other related business interests.
One of those was starting a real estate/construction company called JonasWerner that builds fine custom homes. Plus, he became CEO of a social media influencer company. He then focused on tech endeavors creating various apps for business use and the food industry.
What happened to Joe Jonas?
Joe decided to stay in the music business after The Jonas Brothers split. While he did make a solo album when the group was still together, Hollywood Records forced him to stick to a specific genre.
After the break-up, Joe started his own band called DNCE. They've found major success over the last five years thanks to international tours and a big hit with the racy song Cake by the Ocean.
What happened to Nick Jonas?
You could say Nick Jonas has had a very big adventure over the last year or two. Nick also had two solo projects while in the group, but also focused considerably on acting after the split occurred.
There hasn't been any let-up in his music or acting careers. During 2018, he started dating actress Priyanka Chopra. They've since married, complete with Nick's assimilation into Chopra's Indian culture.
Despite a nine-year age gap between the two, they've just turned into a superstar power duo. Don't be surprised to see them starring together in a media project eventually outside of both being booked individually in films for the next two years.
Will the Jonas Brothers reunite?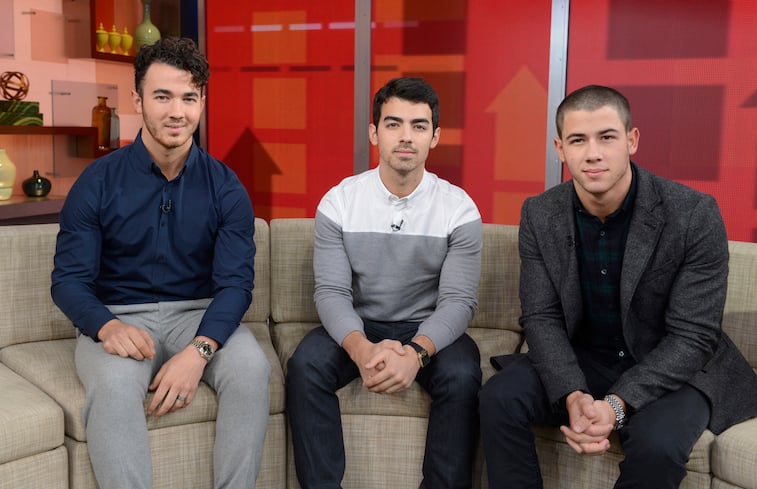 Recent reports say the brothers will reunite at some point this year to create new music and film a documentary. They'll be known as Jonas this time, giving each one the individuality they all wanted before they broke up.
For some that grew up with the Jonas Brothers, this might feel like The Beatles reuniting and proof all ego-driven brotherly groups can come to an understanding eventually.