What Happens Now Between Khloé Kardashian and Tristan Thompson?
Has the dust settled between Khloe Kardashian and Tristan Thompson? 
Season 16 of Keeping Up with the Kardashians (KUWTK) ended tonight after a two-part finale documented the aftermath of Thompson's cheating scandal involving Jordyn Woods, the former best friend of Khloe's younger sister, Kylie Jenner. 
To recap, in part one of the finale Kim Kardashian (learn why Kim wanted the scandal to air on the show sooner here) received a phone call from a friend of hers telling her a reporter she knew was running a story about Thompson allegedly hooking up with Woods at a house party. 
Kim immediately sprang into action, getting on the phone with Khloe, Kylie, and Kourtney Kardashian, who later showed up at the studio where Kim had been filming interviews for KUWTK. The sisters tried to uncover all the details of the alleged hookup with Khloe calling Woods to discuss what did or didn't happen. 
"I talked to Jordyn," Khloe told her sisters. "It's really weird, she's not giving me all the information. She was like, 'He was trying to kiss me,' and was like, 'I can't remember if we did or didn't.'"
"So, she said 'I can't remember if we kissed.' I just said, 'If you are too nervous to tell me something, you could text me.' And she said, 'OK, I'll call you in five minutes.' She hasn't called me and that was like 20 minutes ago," she added.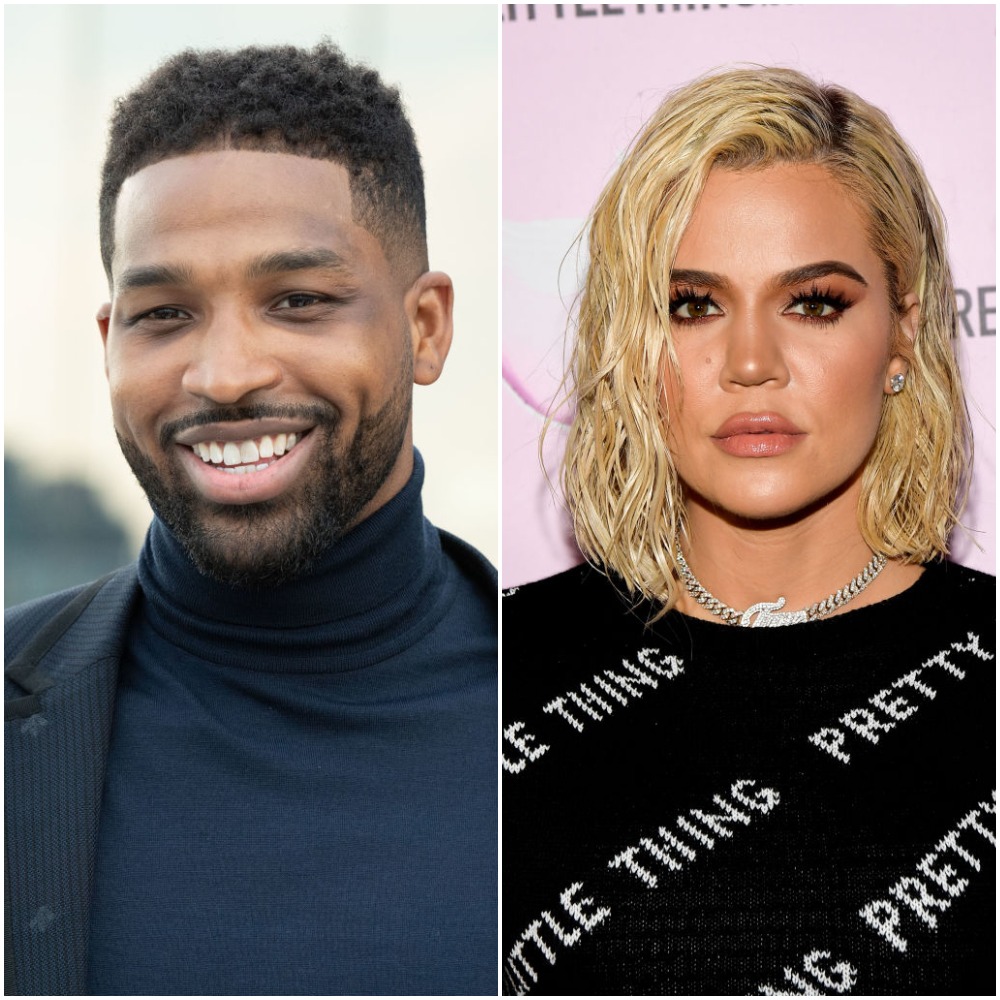 Meanwhile, Thompson remained noticeably silent during this time because he was on a plane back to Cleveland, Ohio, where he plays basketball for the Cleveland Cavaliers. 
Once it became clear something did, in fact, happen between the two, Khloe had to digest the news and figure out what it meant for the future of her and Thompson's relationship as well as how it would impact their now one-year-old daughter, True Thompson. 
"Jordyn didn't think about me. She didn't think about Kylie 'cause now that puts a divide between her and Kylie," Khloe told Kim and Kylie over a meal at Kim's house during part one of the finale.
"She didn't think about my daughter. She didn't think about Tristan. Tristan doesn't think of whatever," she added. 
As one might expect, Khloe kicked Thompson to the curb, breaking up with him after this major betrayal.
Khloe forgave him once before when security footage emerged just days before she gave birth to their daughter, of him getting very close with two women in a Washington, D.C., hookah bar. 
Khloe tried to repair their relationship and keep her family together but this time enough was enough. 
"I have to move on with my life & count my blessings, my family, my health, & my beautiful baby True," she tweeted after the scandal went public in late February.

Just because Thompson and Khloe are no longer together, doesn't mean the founder of Good American stopped caring about her ex. 
Following the scandal, Thompson threatened to kill himself, leading Khloe to contact a friend of his to make sure he was OK. 
"He's like, 'I can't stop thinking about you and what mess I have caused,' she told her sister, Kourtney, and Scott Disick. "He's doing this to get a reaction out of me. Like, I'm just allowed to say I'm going to kill myself and that's fine? That's crazy."
In an interview for the show, Disick pointed out Khloe's caring nature.
"The fact that Khloe's sitting here heartbroken, but still worrying about Tristan's feelings and the possibilities of him being upset or possibly hurting himself, I mean, it just goes to show that Khloe is an unbelievable person that loves so hard and so much and only wants good," he said.
What happens now between Khloe Kardashian and Tristan Thompson?
It's been reported Khloe's been talking with an attorney to make sure she continues to have full custody of her daughter. While her relationship with Thompson ended on bad terms, she wants him to still be in contact with their daughter. 
"While Khloe is financially secure, she has also discussed child support with her attorney, she is making sure all her bases are covered and that everything dealing with True and Tristan is fair and equitable," a source close to the Kardashian family told Hollywood Life. 
Thompson and Khloe will likely do their best to co-parent their daughter in the healthiest and most supportive way possible but because of their history, they probably won't be co-parenting on the level of Disick and Kourtney.
For now, we can assume Khloe will continue to shower her daughter with love and make sure she maintains a cordial relationship with Thompson for True's sake.