What Has Aaron Rodgers' Girlfriend Danica Patrick Been Doing Since She Retired From Racing?
Danica Patrick's accomplishments on the race track have made her the most successful female driver in both Indycar and NASCAR history. She was the first woman to finish in the top five at the Indianapolis 500, the first to win an IndyCar Series race, and the first to win a NASCAR Cup Series pole.
In 2018, Aaron Rodgers' girlfriend officially retired from professional racing at the age of 36. But just because she's not competing on the track anymore doesn't mean Patrick has slowed down. In fact, she's busier than ever now. Here's what Patrick has been up to since she retired.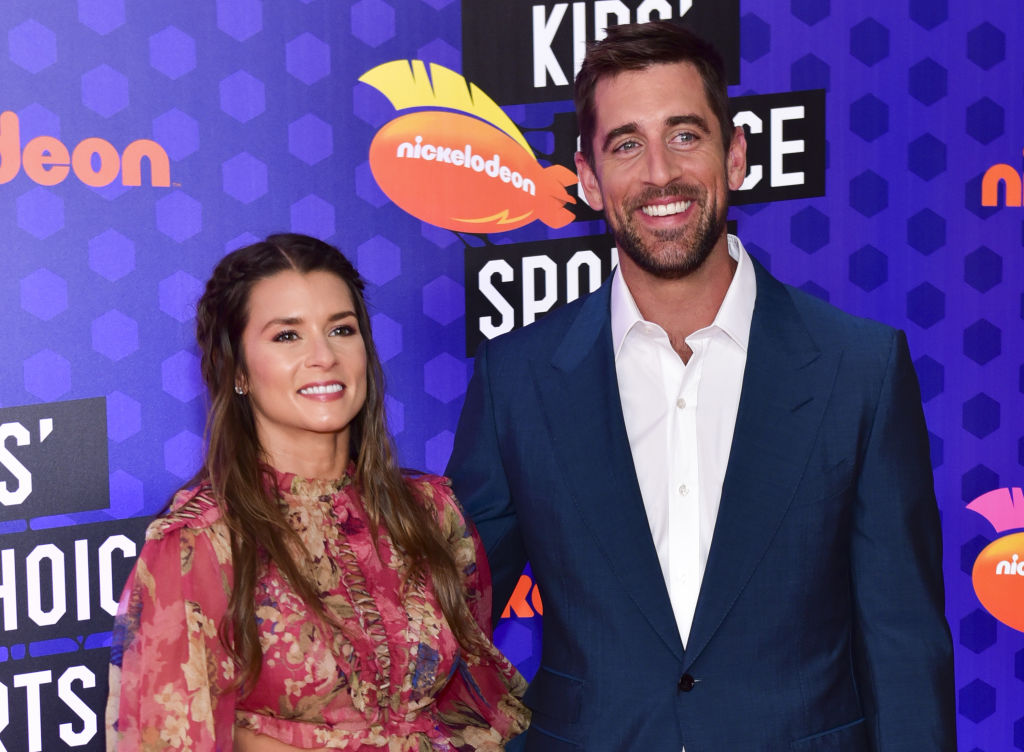 How Patrick has been keeping busy
Almost a year after she walked away from the sport, Patrick was asked if she missed it at all.
"No. No, I don't. I'm being really honest," she told the Associated Press. "I'm not someone who looks back on things and has a lot of regret. I'm really not. Anytime anybody asks me if I could change anything, what would I change? Well, I'm just not the kind of person that really thinks like that. You know, I (raced) for 27 years and life is so short and there's so much to experience and so much to do. I spent a lot of time racing and now I can spend time doing other things."
Some of the other things Patrick's been doing since retiring from racing include focusing on health and wellness initiatives as well as her role as a business owner. She has an athleisure clothing line called Warrior by Danica Patrick and is the sole proprietor of her brand of wine, Somnium, which means "dream" in Latin.
In addition to that, Patrick launched her podcast Pretty Intense in 2019. Some of her guests have included Alex Rodriguez, Bobby Flay, and Howie Mandel.
She's still living life in the fast lane
Even though she's not on the speedway these days Patrick sometimes has trouble remembering to slow down.
She admitted that she's been pulled over "about 20 times" for speeding and even Rodgers has heard about how fast she drives at times.
"My boyfriend came home, and he said, so my spies told me you were doing about 89 on the highway," Patrick said during an interview with NPR. "And I was, like, oh, yeah. That was probably true."
How long Patrick and Rodgers have been together
In January 2018, Patrick confirmed that she and the NFL quarterback were dating and explained that they started out as friends first.
"We've just been sort of friends the whole time, kept in vague touch and seen each other at the ESPYs almost every year, and other places," she said. "So one thing led to another, and we realized how similar we were, and yeah, that got the ball rolling."
The two have been going strong ever since and Patrick has been spotted at plenty of Green Bay Packers games on Sundays cheering on her man.
Read more: Who Has a Higher Net Worth Aaron Rodgers or Danica Patrick?