What Has Benjamin Bratt of 'Law and Order' Been Doing?
It seems that almost any time of any day, a person channel surfing will inevitably run across an episode of the original Law and Order with its stellar cast of Jerry Orbach, Sam Waterston, S. Epatha Merkerson, and Benjamin Bratt.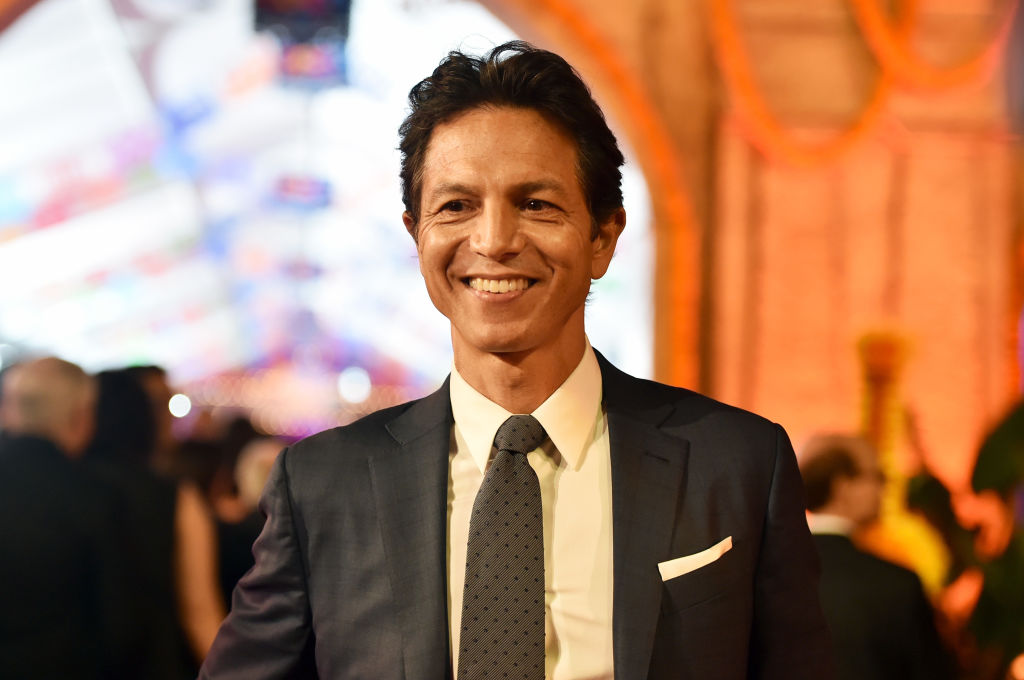 Orbach sadly passed away of prostate cancer in 2004. Waterston has been active in Grace and Frankie on Netflix, now in its Sixth Season. And Merkerson has had a recurring role in Chicago Med.
But if you're wondering what Benjamin Bratt has been up to, here's what we know.
How old is he?
Bratt is 56 years old and was born December 16, 1963 in San Francisco, the third of five siblings. He attended the American Conservatory Theater in San Francisco, but left before graduating to star in the 1987 television film Juarez.
He married his wife, actress and former Bond Girl Talisa Soto in 2002. He told Latina Magazine in 2008, "She makes me a better man. That sounds like a line from a movie. It is, right? No, it's hard not to speak in clichés about her, really, because so much has been made of my wife's outer beauty — and she is otherworldly beautiful — but as I've come to know her, her heart and who she is as a person is even more beautiful."
Bratt and Soto have two children, Mateo Bravery Bratt and Sophia Rosalinda Bratt.
He found his movie niche
Of course, he is best-known for his role as Rey Curtis on the Law and Order franchise from 1995 to 1999, which put him on the map. As well, his role in Miss Congeniality gave him worldwide recognition and he has appeared in a variety of movies including Love in the Time of Cholera, Catwoman, and notably, Traffic, for which he shared in a Screen Actors Guild Award with the cast. He's also kept busy with television projects including The Andromeda Strain, with recurring roles in Private Practice and Modern Family.
He's really found his footing as a voice talent for family-friendly movies, including the Cloudy with a Chance of Meatballs movies, the Despicable Me franchise, Justice League.
In Pixar's animated Coco, he played the musician idolized by protagonist Miguel. The film snagged the Best Animated Feature Oscar in 2018 and The Hollywood Reporter stated that Bratt played the role with "pitch-perfect grandiosity."
Family first
Family comes first for the actor, who told People magazine in 2010 of his marriage and family, "We're going on our eighth year of our marriage and it feels like six months because we're so aligned. [Parenting] informs the work, enriches it. The stakes are much higher on every level. The work that you choose will draw you away from that which you care for most, your family, [and] gets a whole new scrutiny."
In 2008, in a separate conversation with People, Bratt opened up about his daughter with special needs and revealed that what he and his wife "faced as parents was like being in a tunnel of darkness for the first few years of her life, because we didn't know what to do."
Working with therapists helped, and Sophia, now 16, "understands everything, she's quick to laugh, she's loving and a physically beautiful child."
Read more: How Many 'Law & Order' Shows Are There, and Which Ones Are Still On?