What Has Hilary Duff Been Doing Since 'Lizzie McGuire' Ended?
Hilary Duff is a talented star on the big and small screen. Here's a look back at how her career has evolved since 'Lizzie McGuire.'
In the early '00s, nearly every preteen, male and female alike, was obsessed with one show: Lizzie McGuire. The Disney Channel hit was, like the rest of the series on the network, very relatable, but there was just something about star Hilary Duff that set her apart from the others.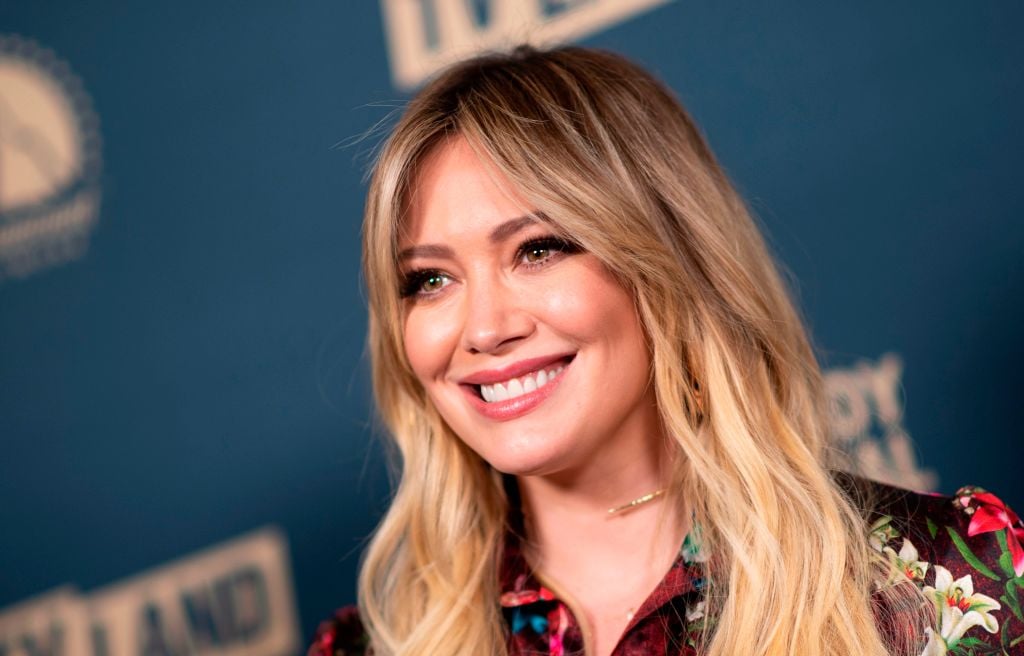 We couldn't have known it at the time, but it appears that what Duff had was longevity. Not that there wasn't a dip in her career at times, but fast-forward almost 20 years, and the actress is thriving once again. Here's a look back at how she got to where she is today.
Duff's first big role was in 'Lizzie McGuire'
Duff got her start in Hollywood at a young age. She pursued a career in the entertainment industry at the same time as her older sister, Haylie. Before landing her big role, Duff portrayed Wendy in the movie Casper Meets Wendy and appeared in an episode of Chicago Hope.
But in 2001, she began appearing in the role we all know and love: The eponymous adolescent in Lizzie McGuire. Duff portrayed the role until the series was canceled in 2004. She also starred in The Lizzie McGuire Movie as the same character.
She transitioned into film
Over the next decade, Duff continued to act, though no role ever came close to the level of Lizzie McGuire. You may recall Duff appearing in TV series such as Ghost Whisperer and Community, or her recurring arc in Gossip Girl.
However, Duff was more actively pursuing a career on the big screen at this time. She starred in films such as A Cinderella Story, The Perfect Man, and Bloodworth. Duff also added producer to her resume with titles like Material Girls and According to Greta.
Duff also pursued a music career
Disney has an eye for multitalented young performers, so when she joined the squad in the early '00s, she also launched a singing career. With Hollywood Records (Disney's label), she put out four albums: Santa Claus Lane, Metamorphosis, Hilary Duff, and Dignity.
For her fifth album, Duff signed with RCA. She put out the album in 2015, titled Breathe In. Breathe Out. As of 2019, Duff doesn't appear to have any plans for a new album in the immediate future.
A look at her personal life
Over the years, Duff's personal life has been a bit complicated. She dated Aaron Carter during her Disney years, then made headlines when she was in a relationship with Good Charlotte's Joel Madden, who's nearly ten years older than her.
In 2007, Duff began dating an NHL star, Mike Comrie. They were married in 2010, and had a son, Luca, in 2012. The couple separated in 2013 and were divorced in 2016. Now, Duff is engaged to musician Matthew Koma. They have a daughter together, Banks, who was born in Oct. 2018.
Duff's big comeback in 'Younger'
Returning to her career, Duff's most significant role since Lizzie McGuire began in 2015, with the TV Land series Younger. She stars as Kelsey Peters, a young editor at a publishing house in New York who befriends Liza, who she believes to be a fellow millennial getting started in the business.
Duff has starred in Younger for six seasons, and a seventh is on the way. However, she'll now have to balance Younger with another series: the upcoming revival of Lizzie McGuire for Disney+, in which she'll return to the role that made her a star.