What Has Jason Priestley Been Working on Since Leaving 'Beverly Hills 90210'?
Fans of the iconic Fox television network show Beverly Hills 90210 are eagerly awaiting the premiere of the reboot BH90210. The original cast members have all signed on to reprise their roles, including Jason Priestley, who portrayed the heartthrob and all-around-good-guy Brandon Walsh. Priestley left the show in 1998, though he stayed on as an executive producer until the series finale in 2000, according to Oprah Magazine. So what has Priestley been up to since his 90210 departure?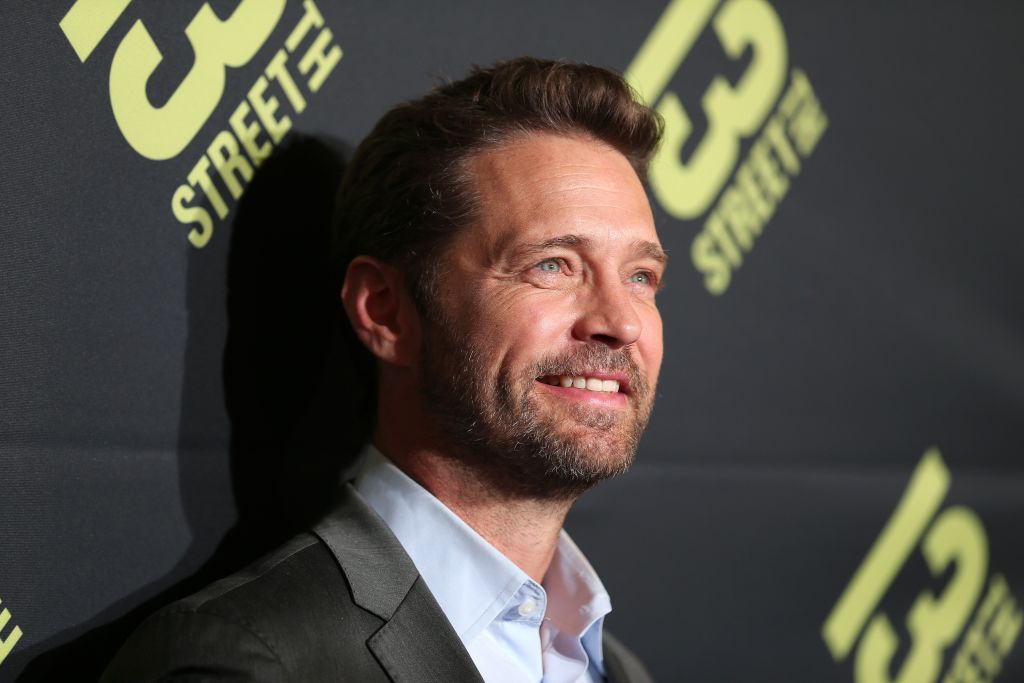 Has Priestley been acting or directing, or both?
It turns out, Priestley has stayed quite busy. In 2010, Hollywood Reporter revealed that Priestley was manning the director's chair for several episodes of ABC Family's (now Freeform) The Secret Life of the American Teenager, the web series The Lake, and one episode of the CW's reboot of 90210. IndieWire reported on his directing assignments on comedies like Working the Engels as well as sci-fi shows such as Van Helsing and Dark Matter.
Priestley also reunited with his close friend, the late Luke Perry, to direct him in the Hallmark movie Goodnight for Justice, which aired in 2011, and directed actor Richard Dreyfuss in the independent film Cas & Dylan.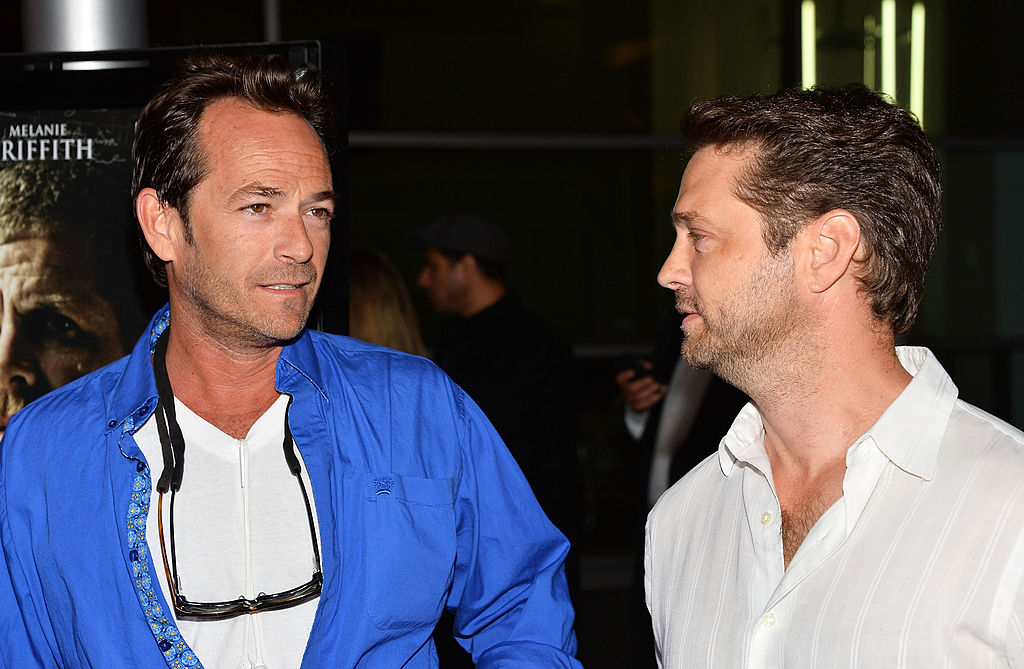 He kept up his acting chops too, appearing in Syfy's Tru Calling, and taking on the role of a used car-salesmen with loose morals on the DirectTV series Call Me Fitz from 2010 to 2013. He went on to play a hockey player-turned-investigator in the series Private Eyes, which premiered on the privately-owned Canadian network Global TV beginning in 2016, then later airing in the U.S. on Ion Television.
Priestley also wrote a book that was published in 2014 entitled Jason Priestley: A Memoir.
Does Priestley regret leaving the show?
Why Priestley chose season 9 to leave 90210 was never clear – yet it boiled down to his feeling it was time to move on. "I felt that the character of Brandon had kind of run his course. I had explored everything I wanted to explore with him," Priestley told CNN.
Looking back, Priestley may have done things differently. "In retrospect, I do regret leaving," he said in the CNN interview. "I think my departure also hurt Aaron's feelings. Aaron and I had worked very closely together for a number of years. He gave me a lot of opportunities, and I feel like my departure hurt his feelings and I never meant to do that."
"I think there was no more moral center to the show," Priestley said of Brandon's exit in the interview. "There was no more lynchpin. There were no more Walshes in the Walsh House. It kind of didn't make sense anymore. So, I regret leaving the show for all those reasons."
Fortunately he'll have a chance to reprise the role this summer in BH90210.
Dangerous Detour
In August 2002, Priestley was involved in a near-fatal car crash that left him with a fractured spine and a serious head injury, according to Us Weekly. An avid car-racing enthusiast, his car crashed into a wall during the Indy Racing Infiniti Pro Series at Kentucky Speedway at 180 mph.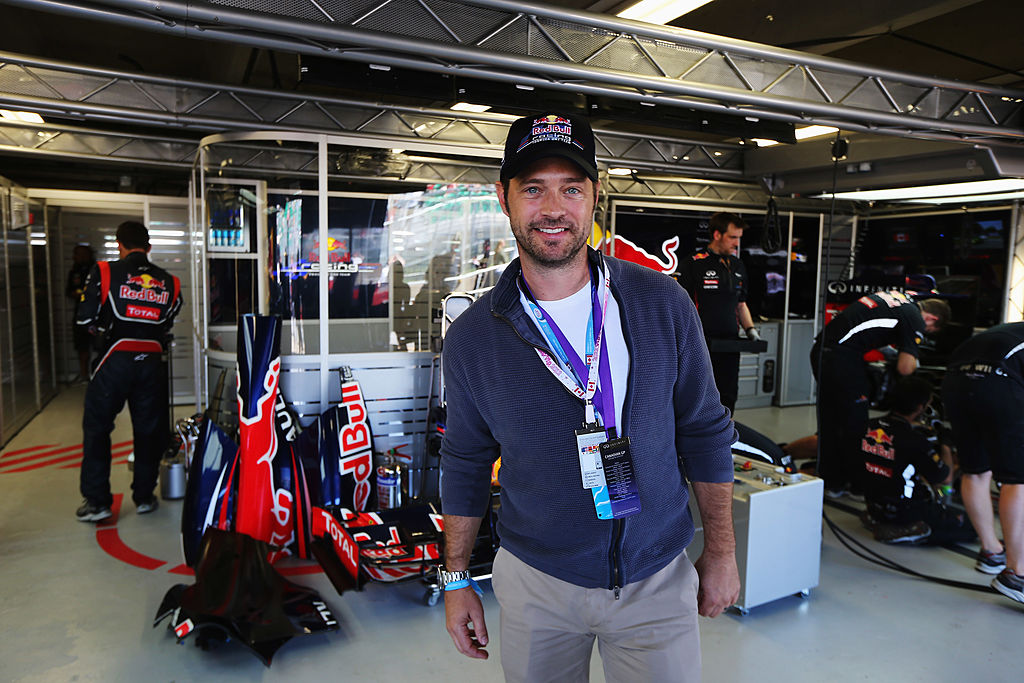 Priestley's recovery was "astonishingly quick" according to People Magazine, despite undergoing extensive medical procedures while in Indianapolis's Methodist Hospital including two facial surgeries and an operation to fuse several vertebrae. People also reported that ohne of Priestley's first visitors at his bedside was his faithful friend Perry.
Is Jason Priestley married?
Priestley's personal life is very rich. He married makeup artist Naomi Lowde in 2005 as reported by People Magazine. The two met in London and were together for four years before tying the knot. Wedding attendees included Priestley's former 90210 costars Jennie Garth, Ian Ziering, Tiffani Thiessen and Tori Spelling. The ceremony was held on Paradise Island in the Bahamas.
According to Oprah Magazine, the couple now have two children, Ava Veronica and Dashiell Orson Priestley.