What Has Lydia from 'One Day at a Time' Been In?
Lydia – the Cuban grandmother with dance in her veins and national pride running through her blood – is played by the triple threat Rita Moreno in 'One Day at a Time.'

Moreno, born in 1931, is one of only 23 actors who has received the "triple crown" of acting; meaning, she holds individual competitive Academy, Tony, and Emmy awards. So, if she looks familiar, it's likely because you've seen her in one or multiple other productions.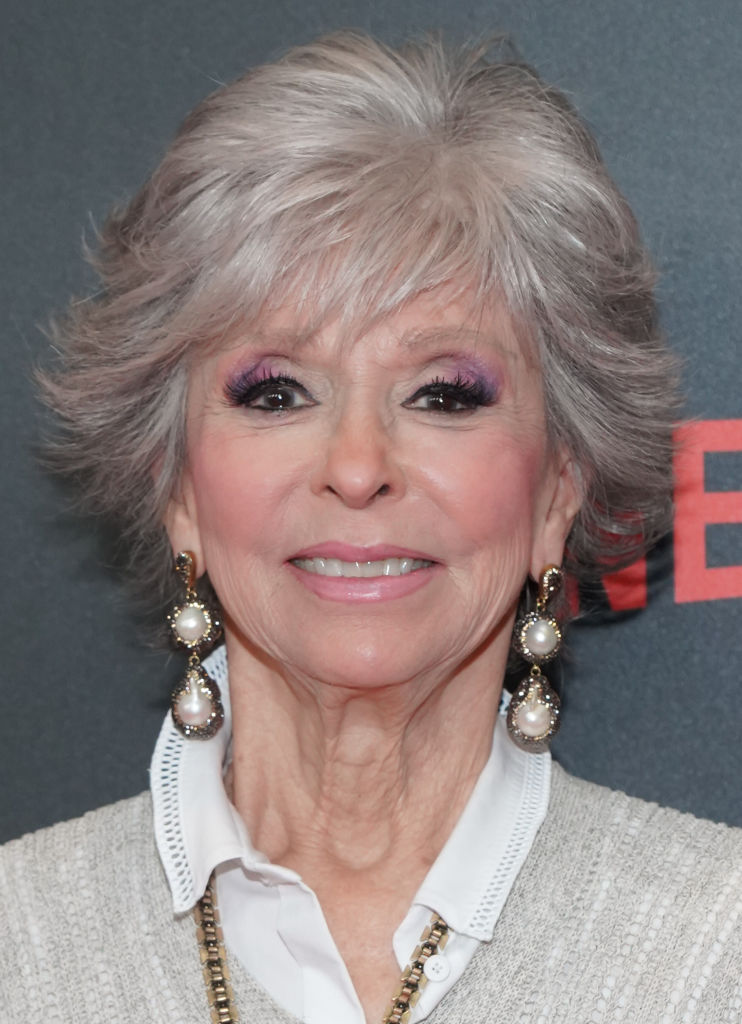 Rita Moreno played Anita in the 1961 film 'West Side Story'

After performing in a few lesser-known films, Moreno landed her breakout role as Anita in West Side Story.

Based on Bernstein and Sondheim's original Broadway musical, the movie required all of Moreno's chops – acting, singing, dancing, and improvising.
After West Side Story (and her subsequent Oscar win for the part), Moreno became a household name overnight; she would go on to star in several other major films of the 1960s and '70s.

Rita Moreno's other major film roles
In 1961, Moreno starred as Rosa Zacharias alongside Laurence Harvey and Geraldine Page in Summer and Stroke. Rita Moreno appeared as the leading man's jealous and spit-fired paramour, according to IMDb.

Eight Years later, in 1969, Moreno co-starred with the incomparable Marlon Brando in The Night of the Following Day. In the Oscar-nominated film, Moreno plays a drug addict who aids her brother and two men in the kidnapping and holding of a boy for ransom.
Where was Rita Moreno from 1961 to 1969?

Though appearing in one film from 1961 to 1969, Rita Moreno boycotted Hollywood for this 8-year stretch.

Hoping the Oscar win would grant her access to less stereotypically Latina parts, she was disappointed to find that directors still wanted her to play the "high-heeled and spicy" Latin girl.

According to The Miami Herald, looking back on her career as the host of an Aetna-sponsored education event, Moreno stated:

"Before West Side Story I was always offered the stereotypical Latina roles. The Conchitas and Lolitas in westerns. I was always barefoot. It was humiliating, embarrassing stuff. But I did it because there was nothing else. After West Side Story, it was pretty much the same thing. A lot of gang stories."

Though Moreno staged a rather long self-exile, once she trotted back into Tinseltown, she was welcomed with open arms. Following The Night of the Following Day, she appeared in Popi and Marlowe in 1969.
Moreno's career continued to soar throughout the 1970s. She appeared in Carnal Knowledge in 1971 and reprised her role as Googie Gomez – a lounge-bar-at-best entertainer – for the 1976 film The Ritz. She had previously won a Tony for her Broadway performance of the same character.
Rita Moreno's TV career

Moreno starred in several other shows and made notable guest performances on The Cosby Show, George Lopez, and The Golden Girls.

From 1971 to 1977, Moreno was a regular on the PBS series The Electric Company. She also snagged a Primetime Emmy for her appearance on The Muppet Show in 1977. This Emmy win made her a proud addition to the two other EGOT – Emmy, Grammy, Oscar, and Tony – holders who preceded her: Richard Rodgers and Helen Hayes.

Rita Moreno has had pretty steady work in Hollywood throughout her career; from 9-5 to Law and Order: Criminal Intent, her most recent role as Lydia merely adds to this actress's esteemed repertoire.