What Inspired Meghan Markle's Bestie, Jessica Mulroney, To Do Netflix Wedding Show
Whether on the scene or behind the curtain, Jessica Mulroney has been one of Meghan Markle's closest ride-or-die friends. A Toronto-based fashion consultant, she's married to the son of a former Canadian prime minister and has three children—all of whom were part of the royal wedding last year.
Mulroney's experience in the fashion world isn't limited to styling or designing, as she's worked in the industry for a few years. Although she specializes a number of areas, bridal is one where she really puts her expertise to work. Now, she's getting ready to take her skills to Netflix for a new reality show that helps brides.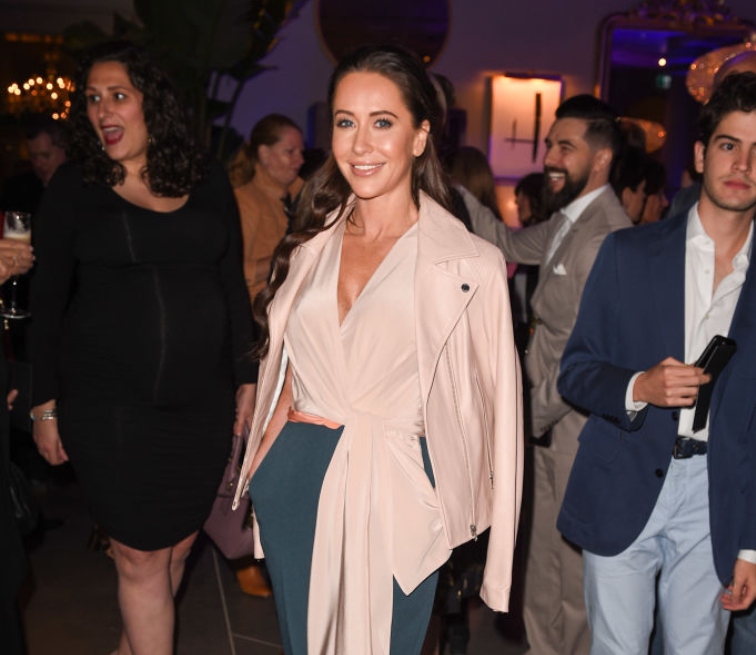 Mulroney set to host a wedding series
Titled I Do, Redo, the show is a collaborative effort between Netflix and Canada's CTV and is the first reality show for Mulroney. She's appeared on television before as a style contributor for Good Morning America, but she explained that this opportunity is one that she just couldn't pass up.
The show will focus on couples who have already had wedding ceremonies but faced circumstances that threw a wrench in the original plans. Sad or unexpected events affected what was supposed to be a special day, and they've had regrets. What I Do, Redo sets out to do is give couples a second chance at having the wedding of their dreams.
Mulroney is already filming and is overjoyed about the project
An Instagram post from the brand expert announcing the new venture explained that while she's been approached about doing shows in the past, I Do, Redo really spoke to her. She loves that she gets to help people create happy memories and admitted that she is crying throughout the entire series.
In an interview with CTV's parent company, Bell Media, Mulroney touched on why this series is so special to her:
"This show is about people who have gone through difficult times right before their wedding, or the day of their wedding, and it kind of didn't go as planned. That is a really special opportunity. So we're doing it for couples that have had a tough go, right before what was supposed to be the happiest day of their lives, or one of them. We're seeing a lot of raw emotion, which is great.

You know, a wedding is a huge financial weight and it's a huge emotional weight. When it doesn't go as planned, it can be a very difficult thing for the couple to get over. They sometimes don't let go of it, and there's so much regret. So to be able to help these couples deal with that emotional baggage that they're carrying, and release it, is really meaningful to me."
Mulroney admitted that she wasn't into being a bridezilla
When she married her hubby, TV anchor Ben Mulroney, she shared that he was the groomzilla during the process and she was more passive with the wedding planning. Mulroney told Harper's Bazaar that in addition to her husband, her mother and mother-in-law handled the bulk of the planning.
But she added that looking for a wedding dress—whether for a client or herself—is such a calming experience and she's adamant about not having brides stress out about the pressure.
"I wasn't a girl who dreamt about her wedding, so I think I come to styling with that energy. And also, I've never worked with a bride where we haven't found a dress."
I Do, Redo is currently in production is scheduled to air sometime in 2020. Early reports says the show will consist of roughly 10 30-minute episodes.