What Inspired Rihanna To Create Her Ultra Diverse and Size Inclusive Luxury Fashion Line?
Just last year, Rihanna was just a hit-making singer and top-selling makeup mogul.
Though she is still those things today, Rihanna has just added fashion designer to her long list of accomplishments.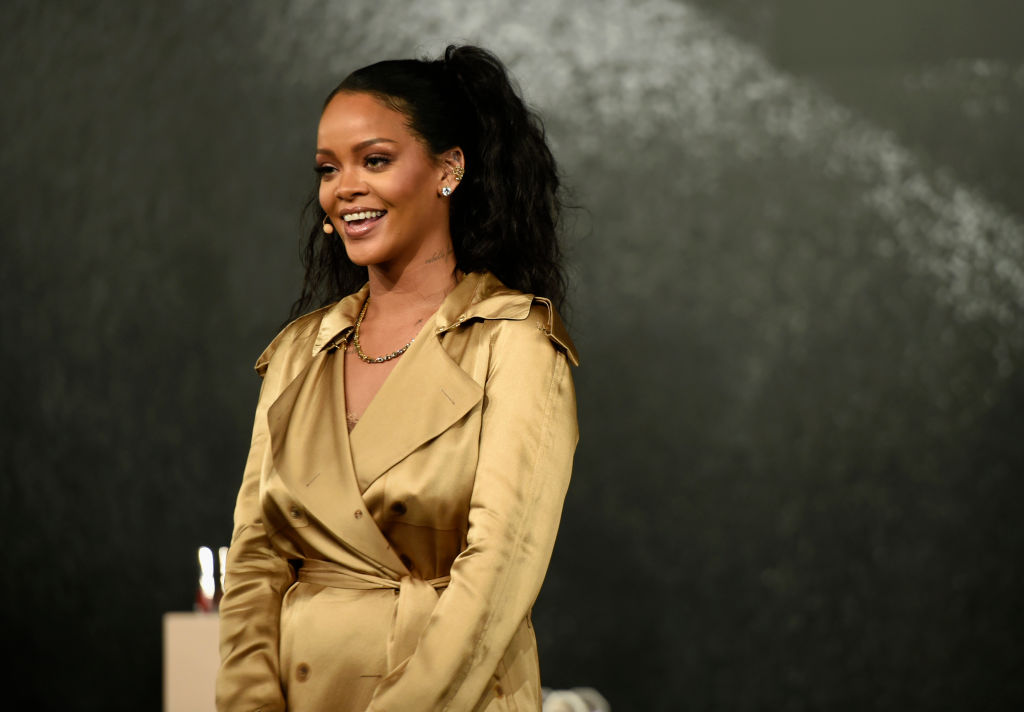 The singer just recently launched her luxury clothing line with the French fashion house LVMH, and the merchandise is already receiving praise from fans.
Not only is the line the first high end fashion brand run by a woman of color, it is also a clothing line that showcases size inclusivity as well as diversity.
Rihanna drew inspiration from herself
It is no question that fashion has always had a special place in Rihanna's heart.
From making some of the most unfashionable clothing items look ultra chic, Rihanna knows exactly what to do when it comes to wearing each article of clothing with confidence.
Now that Rihanna has gained experience running her own makeup company, the singer is taking everything she's learned from that and is launching her very own luxury fashion line.
The fashion line, Fenty, was created in partnership with LVMH— the very first French multinational luxury goods conglomerate headquartered in Paris.
The fashion line comes one year after Rihanna developed a line of size- and gender-inclusive lingerie under the Savage x Fenty label. It comes two years after she launched her highly accredited makeup brand Fenty Beauty.
Just like Fenty Beauty and Savage x Fenty, Rihanna's goal with her new fashion line is to showcase inclusivity and show the world that anyone of any size can wear her clothes and feel beautiful.
Rihanna even went as far as trying on all of the clothing to see which things would look good on practically anyone.
"It just changed how I dress in terms of my proportions. You wear what looks good on you and that's it. I'm thick and curvy right now, and so if I can't wear my own stuff then, I mean, that's not gonna work, right?" Rihanna told the T: The NYTimes Style Magazine. "And my size is not the biggest size. It's actually closer to the smallest size we have: We go up to a [French size] 46. We're saying we can meet you at any one drop that we put out."
She wants to showcase the "Black is Beautiful" movement
Not only does Rihanna want to bring size inclusivity to the luxury fashion industry, but she also wants to show that black women can have success in an industry primarily run by white men.
"It's never alleviated, you know? You're going to be black wherever you go. And I don't know if it's unfortunate or fortunate, because I love being black. So, sorry for those who don't like it – that's the first thing you see before you even hear my voice," she shared. "There are also other factors: I'm young. I'm new to the family. I'm a woman. Those factors do come into play, but I will not apologize for them, and I will not back down from being a woman, from being black, from having an opinion. I'm running a company and that's exactly what I came here to do."
Rihanna also spoke about the campaign's imagery, which happens to draw inspiration from the 1960s Black Is Beautiful movement.
In a Instagram post Rihanna shared on May 29, Rihanna brought attention to a vintage photograph captured by Kwame Brathwaite.
Brathwaite was a photographer who documented the culture of Harlem's African-American community.
"When I was coming up with the concept for this release, we were just digging and digging and we came up with these images," Rihanna told Vogue UK. "They made me feel they were relevant to what we are doing right now," adding that she received permission for Kwame (who is now 81) to use the images. "It was a really strange and powerful parallel."
With her fashion line, Rihanna was able to tie together historical depictions of Black women and the Fenty aesthetic, wanting to encourage accessibility in the fashion industry.
With the amount of success Rihanna has received from her past business ventures, this brand will reach new heights as the very first size inclusive and diverse fashion line ever created.