What Is a Duggar Honeymoon Like? John-David and Abbie Duggar's Romantic Trip to Finland
Duggar family courtships don't look much like modern dating. And Duggar weddings are almost always big affairs with hundreds, if not thousands, of guests. Rather than a full meal and an open bar, the reception usually involves some light snacks and desserts, and no dancing. The couple even shares their first kiss at the altar.
But the Duggars do embrace some familiar wedding traditions. For one, they're all about the honeymoon. John-David and Abbie, the most recently married Duggar couple, recently shared an update from their European honeymoon.
John-David and Abbie traveled to Finland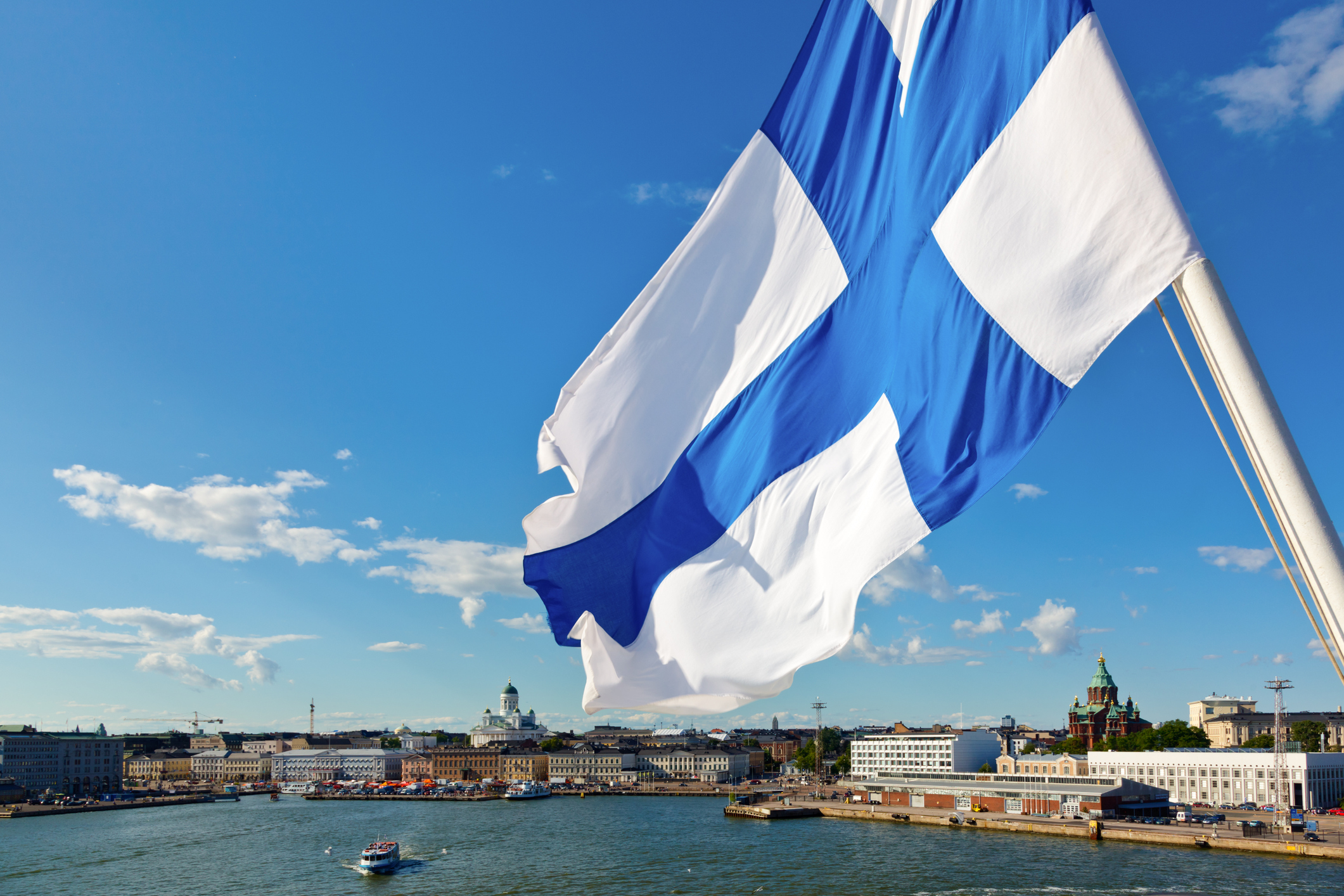 John-David and Abbie were married in November 2018. After the wedding in Abbie's hometown of Ada, Oklahoma, they had a "minimoon" to a warm destination.
"On our first little getaway right after our wedding we went somewhere hot and beachy," Abbie said in a video for TLC, though she didn't specify where they went.
But Abbie and John-David didn't just get one honeymoon. They followed up their short, private post-wedding trip with a vacation to Finland, and they invited the cameras from Counting On to come along.
"We are having the most amazing time on our honeymoon," the couple exclusively told Us Weekly. "The culture, the people, and the scenery are all amazing, but none of that compares to being together and making lifelong memories."
"We are still in awe of the love and kindness God has extended us by giving us the gift of one another," the couple added. "Married life is fantastic!"
What they hope to see on their trip
Abbie said she wanted something "drastically opposite" for their second honeymoon, and explained that the couple chose Finland because she loves winter.
In the TLC video, John-David shared some of the newlywed's plans for their vacation.
"We're really looking forward to going to the Lapland area," John-David said. "I think the opportunity we're really looking forward to is the possibility of getting to see the northern lights. Maybe they'll come out while we're up there."
What a Duggar honeymoon is like
Based on what we've seen on Counting On and 19 Kids and Counting, Duggar honeymoons aren't all that different from regular honeymoons.
The newly married couple often chooses a relaxing beach vacation – Jill and Derick Dillard and Josh and Anna Duggar both rented beach houses in the Carolinas. Europe is also a popular Duggar destination, with Jessa and Ben Seewald visiting Paris, Rome, and Venice, and Joy Anna and Austin Forsyth heading to Switzerland. (Europe is one of the most popular honeymoon destinations for couples, according to TripSavvy.)
On their trips, the couples usually make time to see the sights. Jessa and Ben visited the Eiffel Tower in Paris while Joe and Kendra snapped photo in front of the Acropolis in Athens. In Australia, Jinger and Jeremy Vuolo stopped by the iconic Sydney Opera House. The also take part in romantic activities like taking cooking classes, learning how to make chocolate, sharing fondue, or enjoying a gondola ride.
Check out The Cheat Sheet on Facebook!