What Is a Rainbow Baby? Why Josiah Duggar and Lauren Swanson Used the Term When Announcing Her Pregnancy
Josiah Duggar and Lauren Swanson are expecting a baby. The couple made the big announcement on May 20 on Instagram.

"We are so excited to announce that baby #2 is on the way!!!! It's hard to fully express just how grateful we are for God blessing us again with another precious gift!" they wrote.

The reference to baby No. 2 might confuse some Counting On fans, since the pair does not have a child on the show. But 22-year-old Josiah and 20-year-old Lauren are acknowledging Lauren's first pregnancy, which ended in a miscarriage last fall.

"[A]s we rejoice of the life of our second sweet baby, we also remember … our other sweet baby, Asa, in heaven," they wrote.

Welcoming a "rainbow baby"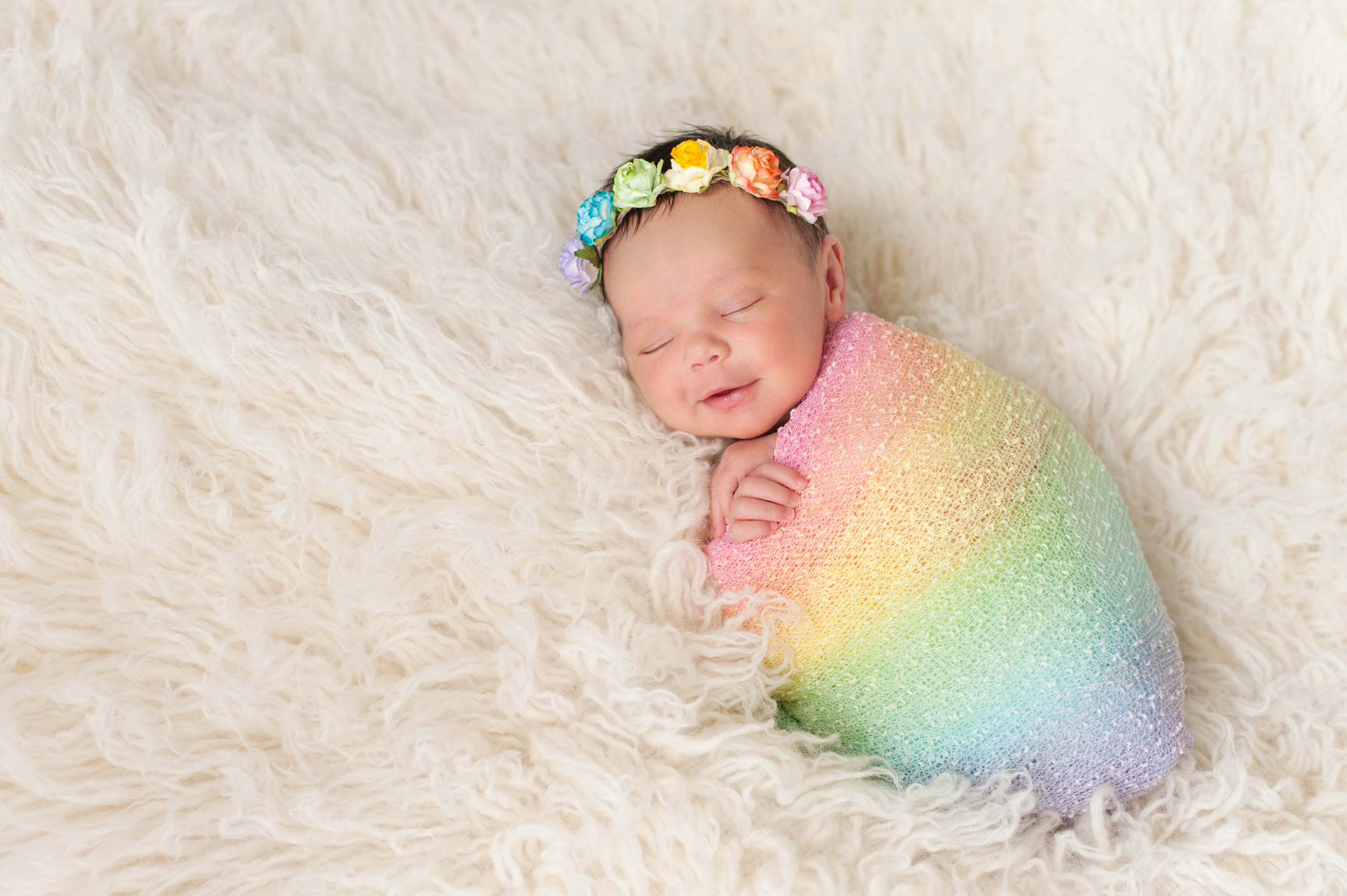 On Instagram, Josiah and Lauren used the "rainbow baby" hashtag and posed with a board that read "Rainbow after the storm." Those phrases might sound strange to some, but they are sadly familiar to those who have lost a pregnancy.

A rainbow baby is a term that some people use to refer to a child who is born after a miscarriage, stillbirth, or other loss of an infant. It refers to the rainbow that follows a stormy period. In this case, the storm is the loss of a child, and the rainbow is the baby that comes after. The phrase also has Biblical connotations, as What to Expect notes, where a rainbow is a mark of God's covenant with Noah after the great flood.

Some families might also use the term "sunshine baby" to refer to a child who was born before a miscarriage or stillbirth. "Angel baby" is often used to describe the baby that was lost.

The couple was open about Lauren's miscarriage

Lauren and Josiah, who have been married since June 2018, have been open about their pregnancy struggles. In February, they shared the news that Lauren had become pregnant several months into their marriage, but miscarried not long after.

Initially, the couple said they wanted to process their loss in private. But eventually, they decided to talk about it publicly, in part because people kept asking them when they would have children.

"It is hard to hear when people asks us if we are expecting, when we only recently lost our baby. You can imagine it was devastating to the both of us," they wrote on Instagram.

The young couple also said they wanted to let others who'd had a similar experience know they are not alone.

"To the ones who have gone through this, I know your pain. It's real and terrible. I just want you to know you don't have to suffer in pain alone. It is not your fault," they wrote.

Later, they acknowledged the support they'd receive from others who had lost a pregnancy.

"I just want to thank each and everyone of you for your prayers, support, and for all you Mama's out there for sharing your angel baby stories," Lauren wrote.

"It's easy to share those happy times in our lives, but sharing something hard, like losing a baby can be like putting salt to a wound," she added. "I know by y'all sharing your stories it has not only helped me, but many other women who have gone through the same trials."
Check out The Cheat Sheet on Facebook!