What is Aaron Carter's Net Worth Today?
Aaron Carter has most definitely had his share of ups and downs in both his personal life and his finances.
He is best known for being a teen pop singer in the late 1990s and for being the brother of Nick Carter, who was in the Backstreet Boys.
He's been in the news recently for both his mental health struggles and his family issues (plus a new face tattoo). Through the years, he has made and lost a fortune.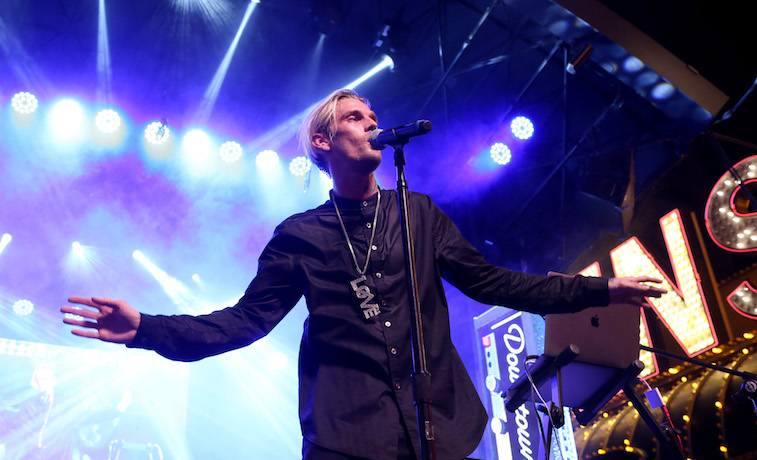 Music success
After performing at a Backstreet Boys concert in Berlin, he was signed to a record contract with MCA. He started performing when he was seven and released his first album (of five total) in 1997 at age 10. He released four studio albums between 1997 and 2002 and a fifth album in 2018.
His second album, Aaron's Party (Come Get It), released in 2000, rose to number four on the Billboard Top 200 and brought him fame at a really young age.
It was also successful internationally and sold 3 million records. His early albums reportedly earned him $3.5 million.
He brought in more earnings by touring and headlining events in the late 1990s and early 2000s as well as through his acting.
Acting success
Aaron Carter was on the Nickelodeon game show Figure it Out in 1998. He had additional guest appearances on several TV shows in the early 2000s: Lizzie McGuire; Sabrina, the Teenage Witch; and 7th Heaven.
He had cameos in several movies as well: Fat Albert (2004), Ella Enchanted (2004), Supercross (2005), and I Want Someone to Eat Cheese With (2006). He competed on Dancing with the Stars in 2009, finishing in fifth place.
He has also performed on Broadway in Seussical the Musical, in 2001, and then in the off-Broadway musical The Fantasticks, in 2011.
Aaron Carter's personal difficulties
In more recent years, Carter has had difficulties with substance abuse as well as a number of legal troubles. He had turned to alcohol and drugs to self-medicate his depression following his parents' 2003 divorce when he was 15 or 16.
He was arrested in Texas for speeding and marijuana charges in 2008 and arrested in Georgia in 2017 for DUI and marijuana charges.
In 2017, he entered Alo House in Malibu, California, for treatment of substance abuse and an eating disorder. In September 2019, his brother Nick took out a restraining order against him out of concern that Aaron would harm Nick's family.
Carter recently shared that he has multiple personality disorder, schizophrenia, acute anxiety, and manic depression. In September, he appeared on The Doctors and discussed his difficulties with addiction and how he's doing better these days.
What is Aaron Carter worth?
Although he had made about $200 million by the time he was 18 years old, Aaron Carter filed for bankruptcy in November 2013 in Florida.
He claimed $3.5 million in debt and listed his total assets at $8,232.16. His debt included $1.368 million owed to the IRS, mainly dating back to years before when he was most famous.
When he filed for bankruptcy, he said his monthly income was $2,000 and his monthly expenses were $2,005.
Carter blamed his parents for mishandling his finances. They should have set aside 15% of his earnings when he was a minor as required by the Coogan Act.
When he turned 18 though, he found he had $2 million instead of more than $20 million. He was able to resolve his tax debt by 2014.
After all the highs and lows and ongoing drama, Aaron Carter is now worth an estimated $400,000 or less.