What is Adam Driver's Net Worth?
Adam Driver is an American actor who was born November 19, 1983 in San Diego, California. His upbringing included significant southern influences, however, as his father was from Little Rock, Arkansas. His parents divorced when he was younger, however, and his step-father is a Baptist minister.
Adam Driver rose to stardom on the television series Girls, and was then catapulted even higher in the role of Kylo Ren in the latest Star Wars movies. Fans wonder how much the actor is worth, and what else he has appeared in?
What is Adam Driver's Net Worth?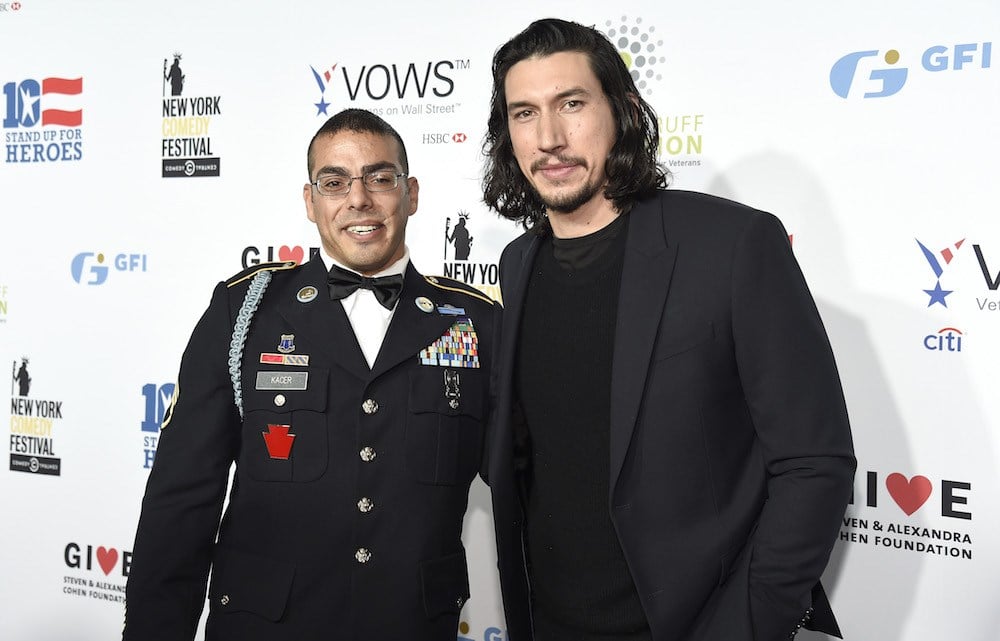 Adam Driver is worth an estimated $8 million. As far as sources can tell, all of Driver's earnings come from his acting career. At least $2 million of that came from the Star Wars movies. Driver reportedly earned $650,000 in base earnings for the movies, along with a quarter of a percent of all box office earnings.
'Girls'
Although Adam Driver has been acting since 2009 (when he made his debut in The Unusuals), his big break came when he played the role of Adam Sackler in the television series Girls from 2012 until 2017.
Girls is a television series that revolves around a group of girls in their 20s, and the experiences they go through. Sackler is the main love interest of one of the main characters, Hannah.
'Star Wars'
If Girls was Adam Driver's big break, nothing did more for his acting career than when he landed the role of Skylo Ren in the newest Star Wars movie series. Driver first appeared as Skylo Ren in Star Wars, Episode VII: The Force Awakens (2015), and appeared again in Star Wars, Episode VIII: The Last Jedi (2017). He is already slotted to appear in additional Star Wars movie sequels, although sources aren't sure how many he is already contracted to do.
In addition, he appeared in the same role for a 2011 movie short called Star Tours: The Adventure Continues, and in the 2016 Lego Star Wars: The Force Awakens. He also voices Kylo Ren in the Disney Infinity 3.0 video game.
What else has Adam Driver played in?
While he may be best known for his roles in Girls and Star Wars, Adam Driver has numerous other acting credits to his name. He has made multiple guest appearances on well-known television shows, including Law and Order, Law and Order: Special Victim's Unit, The Simpson's, and Bob's Burgers.
Driver has also appeared in several other movies. This includes J. Edgar, Not Waving But Drowning, Tracks, What If?, The Report, Logan Lucky, and The Man Who Killed Don Quixote.
What upcoming movies will Adam Driver appear in?
According to IMDB, Adam Driver has four upcoming projects he is currently working on. Three are set to be released sometime during 2019, while another is untitled with an unknown release date that fans can expect more information on in the next few months.
One of the three movies we know the titles to is the next Star Wars movie. This will be episode eight, although a title for the episode has not yet been released.
Another movie is called The Dead Don't Die. Driver is slotted to play the role of Ronald Peterson in a funny horror movie that seems to be something similar to Shaun of the Dead, although this is unconfirmed.
The final movie is called Annette. The film is about a stand-up comedian (played by Driver) whose wife, an opera singer, passes away. He is then left to raise his daughter, only two at the time, by himself. As the movie progresses, audiences learn that the man's daughter has a surprising gift.