What Is Alec Baldwin Most Famous For?
You can only name a small group of celebrities who are truly conquering every medium of the entertainment industry. You can place Alec Baldwin in the Top Five more recently, even if most of his best work is centered on TV now.
Trying to pinpoint exactly what he's famous for is often challenging considering he's done so many diverse things. Nowadays, he's doing everything from guest shots on TV shows, being a game show host (on a revived Match Game), plus a definitive President Trump impersonator on Saturday Night Live.
What will Baldwin ultimately be remembered for in the future? It's worth looking at his possible showbiz legacy.
We forget Baldwin was once a serious actor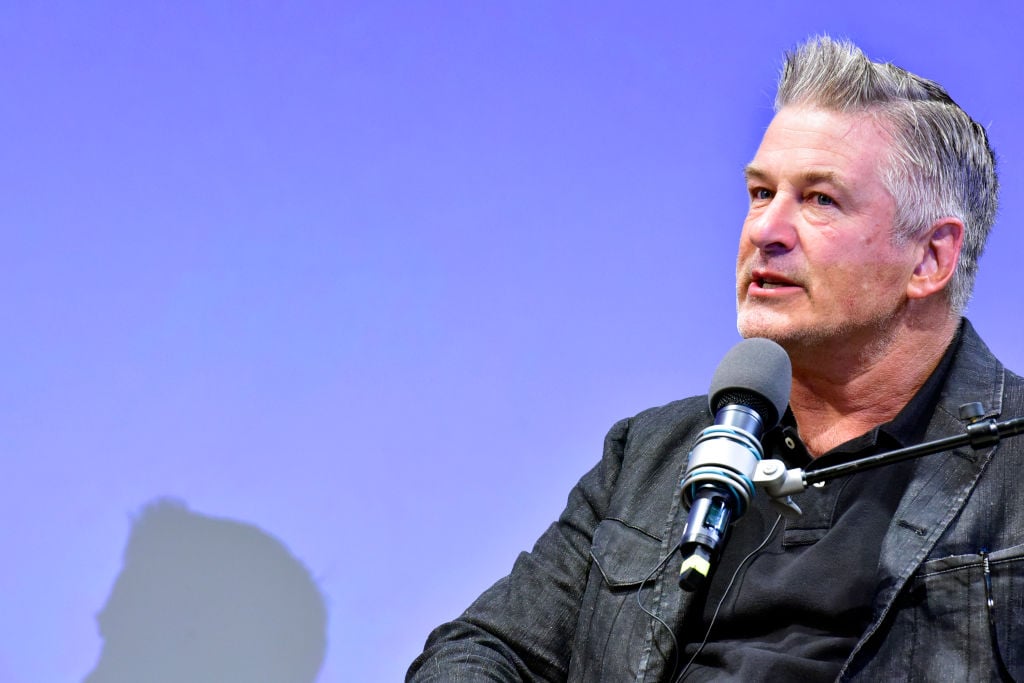 A number of famous actors have notoriously taken the leap from being dramatic thespians to later acting in parodies of those dramas. Leslie Nielsen was a good example of this. With Alec Baldwin, it's almost an identical trajectory.
After studying at the famed Actor's Studio, Baldwin started his acting career on the Broadway stage doing intellectual plays and shaping his method acting skills. He even starred in a revival of A Streetcar Named Desire playing Stanley Kowalski. This later became a TV adaptation in the mid 1990s with Baldwin.
As many Broadway stage performers do, the desire to move up to TV or movies is always on the agenda. Baldwin started appearing on a now defunct NBC soap opera called The Doctors in the early 1980s. It wouldn't be until the late '80s before he appeared on the big screen. Also, another 25 years would pass before he'd become one of the highest paid actors on TV.
Maintaining roles in film and TV
By the time Baldwin started making movies, he was known almost exclusively as a dramatic actor. Those of you who remember his early film roles like Beetlejuice, Working Girl, and The Hunt for Red October probably recall him being memorable, though not able to showcase his biting comedic skills yet.
Throughout the 1990s, Baldwin was definitely on a Leslie Nielsen track of histrionic dramatic acting, which was just waiting to be parodied. Ironically, when Baldwin was known for his dramas, Leslie Nielsen was already well into parodying his dramatic persona in The Naked Gun franchise.
Baldwin's marriage to Kim Basinger had him acting alongside her in a number of mostly serious films for the rest of this decade. After their messy divorce, Baldwin quickly transitioned into a character actor in multi-genre films.
'SNL' helped shape his comedic chops
Do you remember Baldwin's earliest appearances on Saturday Night Live? He first hosted in 1990 when he was still known as being a serious actor. Yet, those early sketches proved he could do satiric comedy with aplomb. No wonder SNL asked him to host again and again.
By the time Baldwin was hired to play Donald Trump on SNL in 2016, he was the only celebrity to host the show the most times. Today, it's still a record.
Will Baldwin become better known for comedy than dramas?
5- my heart goes out to all such victims. My goal is to do better in all things related to gender equality.
Au revoir.

— AlecBaldwin (@AlecBaldwln____) November 4, 2017
On a plane?
What plane?
Tell where we can meet so I can straighten you out.

— AlecBaldwin (@AlecBaldwln____) May 27, 2018
6- my Foundation acct, @ABFalecbaldwin , will continue to post re our work w the arts and environment.

— AlecBaldwin (@AlecBaldwln____) November 4, 2017
Once Baldwin began playing Jack Donaghy on Tina Fey's 30 Rock in 2005, he'd already evolved himself into an assured comedian. He could play it perfectly straight on 30 Rock and be uproarious all at the same time. Some might say this more or less ruined any chance of him being taken seriously in dramas again.
Even if Baldwin is known for being difficult to work with, his showbiz legacy seems to lean on snarky comedy now. He refrains from being funny on social media, however, where he's had more than a few volatile moments.
While he'll probably never be proud of all his tweets or his personal issues we've all heard about, the comedy he's doing now will likely be talked about for years to come. Thankfully, it hasn't ruined his dramatic acting career completely since you still see him in believable dramatic movies from time to time.