What is Ann Curry's Net Worth?
Ann Curry, formerly of the Today Show, spent 15 years at the NBC news desk on the morning program. Her tumultuous exit from the show in 2012 still gets talked about to this day, with many saying that disgraced anchor Matt Lauer was the cause of her dismissal.
Even before her post at the Today Show, Curry has been a familiar face in journalism, reporting for various affiliates and serving as host on magazine news shows. With such a storied career in news, some may wonder what that has amounted to in dollars.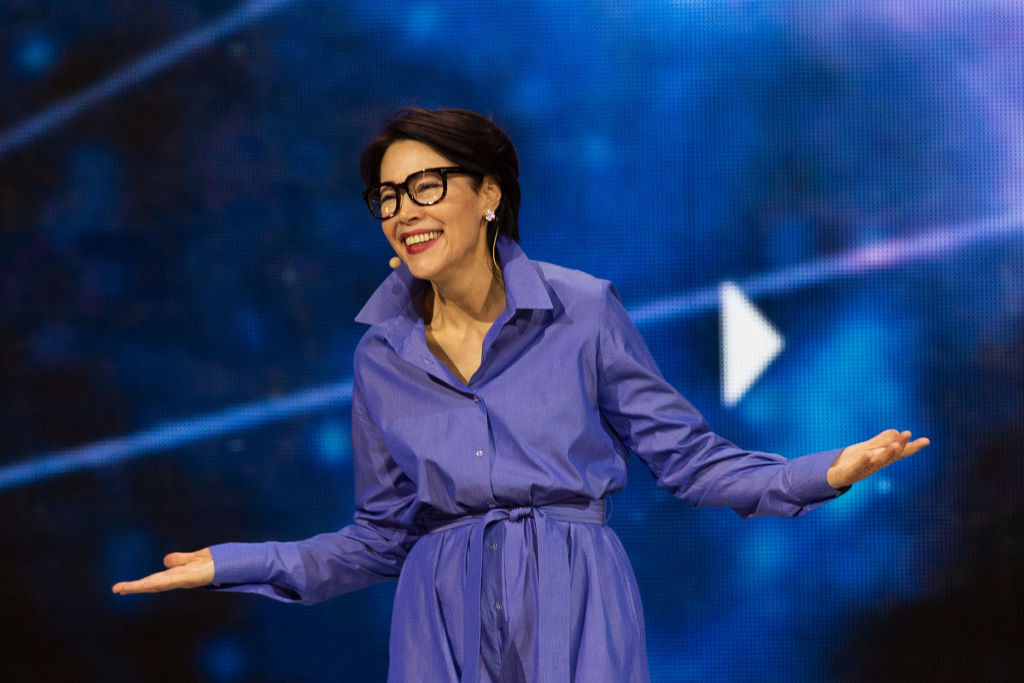 Manning several posts
According to Celebrity Net Worth, Curry was born in Guam as the eldest of five children. She launched her journalism career in 1978, becoming the first female reporter at NBC-affiliate (now CBS-affiliate) KTVL in Medford, Oregon. Curry moved on to Portland to work at NBC-affiliate KGW in 1980, serving as reporter and anchor.
Four years later, Curry went to Los Angeles to serve as a reporter for KCBS-TV, receiving two Emmy Awards during her time there until 1990. She then moved on to NBC News where she began her long relationship with the network, where her roles included anchor of NBC News at Sunrise, host of Dateline, and subbing at NBC Nightly News and the Today Show.
Leaving 'Today'
Curry was given the highly coveted position of co-anchor of Today when Meredith Viera left the show in 2011. Curry's highly publicized departure from the Today Show in 2012 was rumored to be due to co-host Matt Lauer's complaints to executive producer Jim Bell that he and Curry had no chemistry, according to Vulture. She was then given the role of National and International Correspondent/Anchor for NBC News and the Anchor at Large for Today, though she was rarely featured on the show after her exit.
Curry was interviewed by People last year, breaking her silence on leaving the show for the first time. "It hurt like hell," she said. "It hurt so much, but I learned a lot about myself. I can say I've done nothing wrong. I've been honest and true. I've tried to stay pure. I've tried to not respond in a knee-jerk manner, and I've stayed very close to who I am. So it hurt, but I'm also proud of myself."
Million dollar journalist
Celebrity Net Worth reports that Curry's net worth is $10 million. The journalist is now heading a show entitled Chasing the Cure. The 90-minute episodes air live on TNT and TBS and stream online, as reported by The Wrap, showcasing patients with mysterious illnesses that have not been able to be diagnosed by their doctors. The series incorporates a panel of experts, as well as including the audience at home, who offer ideas on possible causes for the patients' illnesses and potential tests and cures to attempt for resolution.
"We are not their doctors," Curry said at the Television Critics Association press tour, according to The Wrap. "They have their own medical doctors, or primary care physicians, if they don't have a doctor, we have to sort of deal with that challenge. But essentially what they're getting is a panel of experts for a problem that they can't resolve. And they can take their advice or not."
Though Curry clearly makes a good salary as a reporter, she shares that the money is not what drives her. The seasoned reporter recently discussed her thoughts on positive and negative motivations in journalism on ABC's "No Limits With Rebecca Jarvis." "When your motivation is to make money, you are going to make decisions that are not good for journalism," Curry told Jarvis. "A motivation that is impure affects what stories you do, what questions you ask, how it's edited together, potentially how it's written, how it was broadcast, who you choose to anchor it… all those motivations are not great motivations for journalism."
Chasing the Cure is live on Thursdays on TNT and TBS!