What Is Billy Eichner's Net Worth and Why Are People Raving About His Next Project?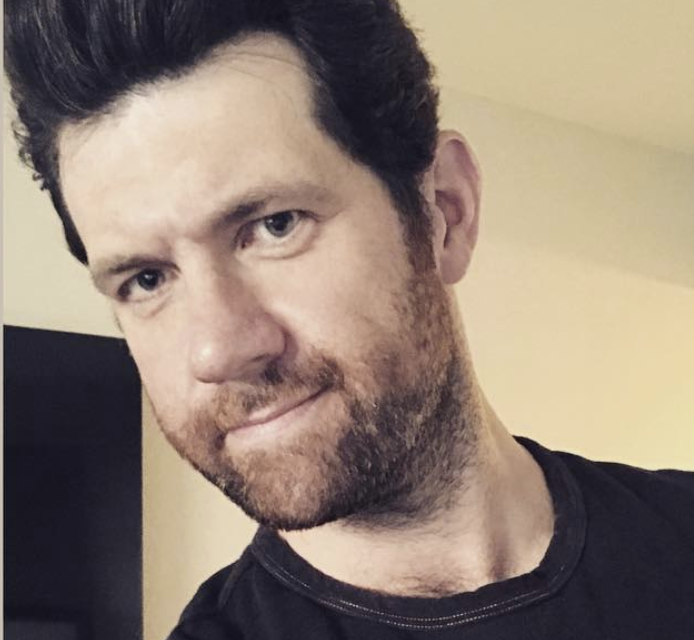 Billy Eichner's brand of biting comedy and hysterical "man on the street" reporting has recently thrust the comedian into the spotlight. He has appeared in a number of trending films and television shows. This includes Parks and Recreation, American Horror Story and Netflix's Friends from College.
Raised in New York, Eichner's frank, but funny approach to interviewing regular people on the street got him nationally noticed. He commented about approaching random strangers on the street and said most people will play along. "Nine times out of ten, people are game," he remarked on his IMDb. "You know, pardon the pun. But they are. They might not want to participate, they might just walk by me, but they're not angry. Once on a while I've had a handful of occurrences where they are. An old lady slapped me across the face really hard."
In addition to Billy on the Street with Billy Eichner and a long production list, Eichner is about to embark upon the project of a lifetime. His current net worth stands at about $5 million, according to Celebrity Net Worth. And the traction he's getting, his net worth should only go up from there.
How does Eichner choose who he interviews on 'Billy on the Street?'
His impromptu interview show and random queries often produce significant laughter. Eichner's cunning and ability to size up strangers provides him with endless comedic opportunities.
"What really ends up dictating who I'm talking to is the traffic on the streets — how crowded it is, where I can find a space, logistics, and geography — more than anything about the person," he told Vulture. "If someone looks too wacky, I usually try to avoid them. I don't want it to seem cartoonish. It's actually better to talk to people who aren't desperate for attention."
He shared how one person shocked him on the street. "We spoke to this older lady getting off a bus. She's 83 years old, and she loves musicals, but she said she didn't want to see Hamilton because she studied American history in college and she doesn't need to pay all that money to sit through a history lesson. It was the opposite of what everyone else was saying about Hamilton, and only this know-it-all, older Manhattan woman would come out and say that so bluntly. I thought it was hilarious."
Eichner is in shock with the new project
Recently, Eichner announced he will write and star in an upcoming "rom com" about a gay couple dealing with the complexities of a romantic relationship, Deadline reports. Director Nick Stoller will co-write and direct the film. To top it off, Judd Apatow is slated to produce the movie.
Having the heavy hitting film executives on board has Eichner completely shook. "Excited, terrified, completely in shock and PROUD as hell to announce this movie," he tweeted. "We're making a big, new romantic comedy for Universal!!!! AHHHHHHH!!!" Eichner received a number of congratulatory messages and tweeted, "Getting emotional reading all your messages about this, especially from my LGBTQ friends. I will do my best not to let you down!!!"
Check out The Cheat Sheet on Facebook!