What Is Bryan Cranston Most Famous For?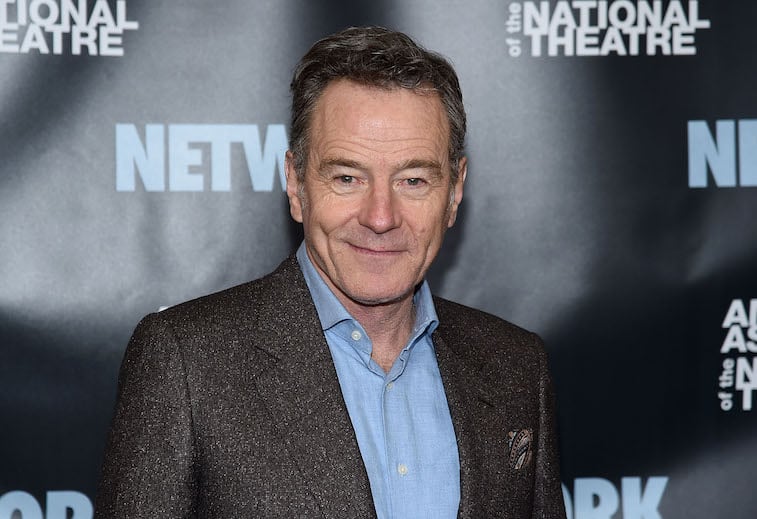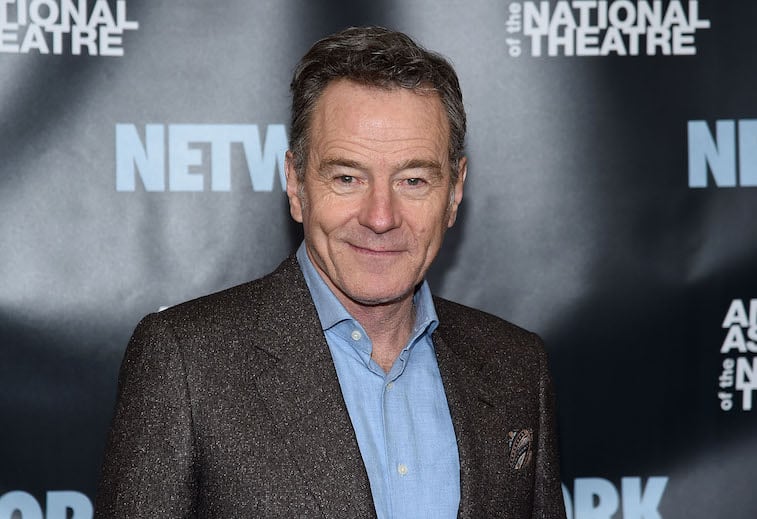 The name Bryan Cranston conjures different images for different people. Some people first noticed the exceptional actor during his six-year stint as the dad on Malcolm in the Middle. Others never heard of him before Breaking Bad. What does the name Bryan Cranston mean to you?
Surprising beginnings
Born Bryan Lee Cranston on March 7, 1956, the boy who'd someday be a household name grew up in less than idyllic conditions in Canoga Park, California. His mom, Annalisa Sell Cranston, was a former radio actress who gave up showbiz to raise a family. His dad, Joseph Louis Cranston, was an amateur boxer with failed aspirations to be a movie star.
Now, he's one of the most famous actors in the world, but Cranston showed scant interest in performing until he was on the verge of graduating from high school. At the age of 16, Cranston made a political science degree his goal. After a school counselor advised him that he needed to pass an elective class in order to graduate, Cranston joined the drama department where he discovered his talent for acting. After graduation, Cranston and his brother, Kyle, went on a two-year motorcycle trip before returning home to Los Angeles.
Early brushes with fame
Before everyone knew his name, Cranston's face was a familiar part of the television landscape. In the earliest days of his career, Cranston accepted a smattering of odd acting roles, including ads for Preparation H as well as minor parts on shows such as Murder, She Wrote, LA Law, Falcon Crest, and Airwolf.
Cranston's first big TV break came when he landed the recurring role of Dr. Tim Whatley on Seinfeld where he appeared in many popular episodes, including "The Yada Yada," "The Mom and Pop Store," "The Jimmy," and "The Label Maker."
Almost famous
Shortly after wrapping his final episodes of Seinfeld in 1997, Cranston donned a space helmet to portray astronaut Buzz Aldrin in the historical mini-series, From the Earth to the Moon. A small albeit important part in Saving Private Ryan followed, but his super-duper biggest break of all happened with another small-screen role.
X-Files did not make Cranston the star he is today, but when he appeared in an episode written by future Breaking Bad creator, Vince Gilligan, wheels were certainly set in motion.
Enter Hal Wilkerson
When the story of a boy genius and his off-the-wall dysfunctional family debuted in 2000, Malcolm In the Middle was an immediate hit with viewers. In fact, the weekly series may be directly credited with propelling Cranston et al into the entertainment big time.
One reviewer at IMDB lauded Cranston as the reason Malcolm In the Middle was such an uproarious success:
"It is really Bryan Cranston's characterization of the father figure, Hal, that makes the show so fun to watch. Cranston turns Hal into a boy at heart (as all fathers are) – only, like everything else with the show, extends it into a complete satire and goes completely wacky."
In addition to Frankie Muniz in the title role and Cranston as the haplessly hilarious dad, Malcolm In the Middle also starred Jane Kaczmarek as mother Lois, and Erik Per Sullivan as littlest brother, Dewey. Justin Berfield portrayed older brother, Reese, and Christopher Masterson played the part of the eldest Wilkerson brother, Francis. Interestingly, Masterson's real-life brother, Danny Masterson, starred on That '70s Show.
Bigger and badder
Malcolm made him a star, but it was Cranston's Emmy-winning portrayal of a vulnerable cancer victim-turned-cutthroat criminal made him a superstar of worldwide proportions. According to Encylopaedia Britannica, Vince Gilligan remembered working with Cranston on the X-Files and called on him to audition for the part of nebbish high school chemistry teacher, Walter White, in a show he was developing. That show turned out to be the outlandishly successful Breaking Bad.
Breaking Bad not only made Cranston a big star, the show also gave him the Hollywood clout to choose juicy roles that stretch his acting chops. His Oscar-nominated portrayal of blacklisted screenwriter Dalton Trumbo in a 2015 biopic is proof of that.
Since the wrap of Breaking Bad, Cranston has opted for roles as diverse as a hotheaded Vietnam vet in Last Flag Flying and a moneyed quadriplegic in The Upside. Today, Cranston is tremendously famous and picks parts because he enjoys acting, not because he needs to prove his silver screen skills.