What is 'Carol's Second Act' Star Patricia Heaton's Net Worth?
Patricia Heaton is going for three hits in a row with her new CBS sitcom, Carol's Second Act. The new comedy finds Heaton playing a woman ten years younger than her own age of 61, having raised two children, retiring from a teaching job and starting over in life as a medical intern.
The show is every post-50-year-old's rallying cry, with Carol closing out the first episode with a blistering mini-speech.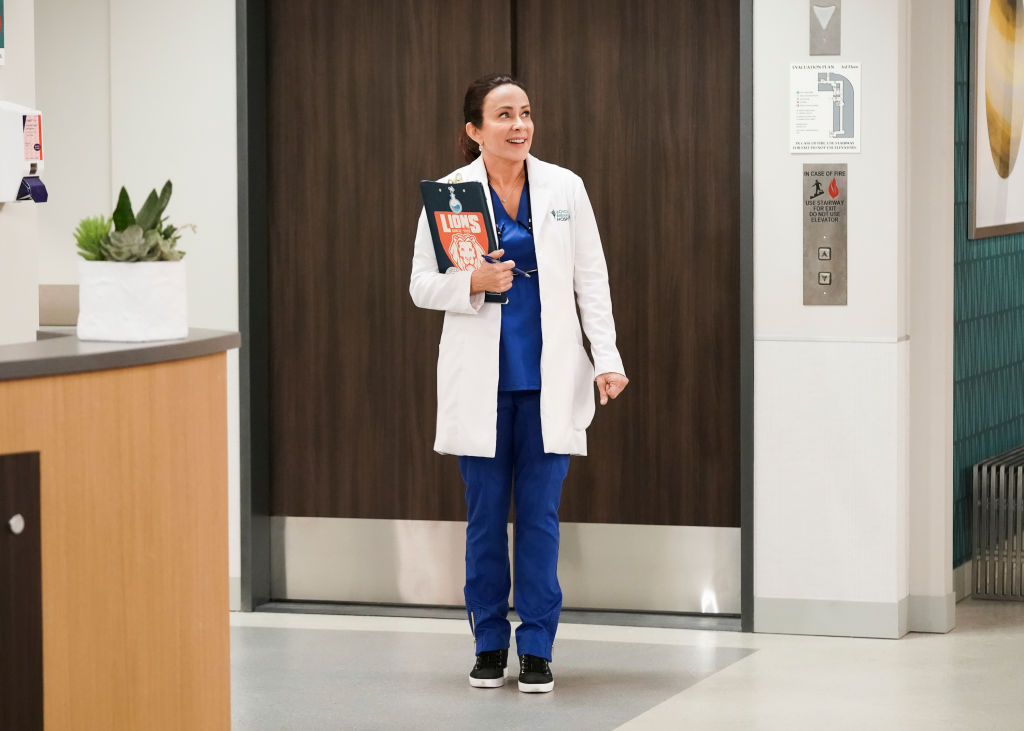 "You know what? I am getting tired of being treated like a meddling old lady. I am a meddling old doctor […] And I was good at it because I'm old. You think a woman my age should just disappear into the woods and knit. But I see the world in a different way than when I was 28. […] I know all kinds of stuff that you won't know for another 20 years. And guess what? My age is what's going to make me a great doctor."
Find out what the actress has been doing since The Middle ended and Carol's Second Act started, as well as what her net worth is.
Heaton just can't rest
This Emmy-award-winner refuses to just put her feet up and call it a career. After The Middle ended in 2018, she got started right away on Carol's Second Act.
"I've been working since I was about 16. I started at a department store in high school, because I never wanted to have to ask anybody for money," she told the Massachusetts Telegram.
"(After The Middle ended) I was in Montana for three weeks. I can only take so much leisure before I start getting really antsy and I have to get back to work," she continued.
Heaton's home decor
In addition to acting, Heaton is also dipping her toe into the home decor space, with her 'Patricia Heaton Home' line of products found at Walmart.
"Patricia Heaton Home is something I have wanted to put together for years now," the Everybody Loves Raymond star said in a Walmart press release. "It was born out of my love for spending quality time with family and friends, and is such a natural progression for me."
"I live in Los Angeles, so you can pretty much be outdoors year-round, and like many Angelinos, we have a pool and an outdoor barbeque, so we spend a lot of time outside," Heaton told Parade.com. "Melamine is just such a wonderful product because you really can do so many things with it and make it look fun and elegant, and it's unbreakable, so you don't have to worry about glass near the pool."
Patricia Heaton's net worth
Heaton has had a long and very successful television career. It shows in her net worth, which is $40 million, according to Celebrity Net Worth.
She and her husband, David Hunt, raised their four boys in a down-to-earth parenting style. The actress spoke with The Daily Telegraph in 2009.
"I have been using the line ['Wrong family'] …When my eldest son asked for a car recently I said 'Wrong family.' I feel, until they can actually pay for the gas, they can't have a car."
We'll have to wait and see how her latest sitcom does in the ratings, but it's a good bet that Heaton will make it another fan favorite.
Read more: The Advice Ray Romano Gave 'Everybody Loves Raymond' Co-Star Patricia Heaton on Her New CBS Sitcom