What is Celebrity Chef Giada De Laurentiis' Net Worth?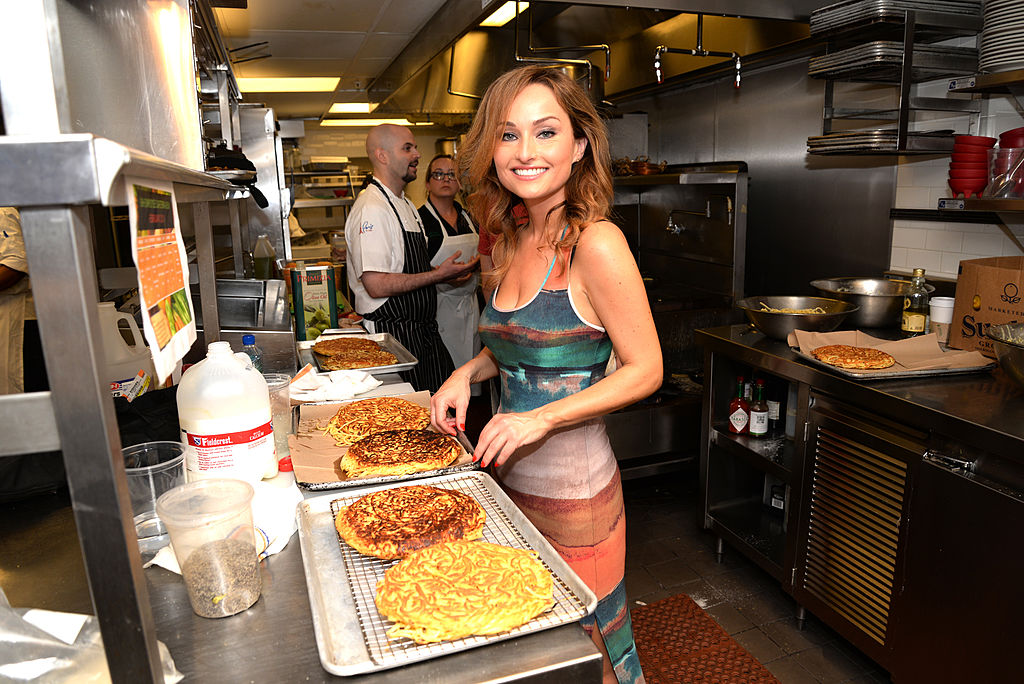 A fixture on Food Network, Giada De Laurentiis is the network's beloved Italian celebrity chef. She has been with the network since 2003 when her program Everyday Italian premiered. Since then, she has branched out to other shows on the network, including Giada's Weekend Getaways.
Find out the food star's net worth and what she has been up to lately.
Her Food Network success
When Giada started at Food Network, unlike so many other film professionals in her family, she didn't feel comfortable in front of the camera.
"Because I come from a movie family," she revealed to Eater's podcast last year. "I was like, 'What is Food Network?' First of all, Food Network wasn't what it is today. There were like three people on it, Emeril [Lagasse] being one, Bobby Flay maybe being the other…And so I was like, 'No, this has gotta be a prank, I'm not doing this, this is ridiculous, I'm not doing this.'…in the end, I got comfortable, and it worked."
It most definitely worked, to say the least, with her Food Network shows and nine published cookbooks, Giada has made herself into a successful and profitable brand.
Her recent divorce
Giada had frequently mentioned her husband at the time, Todd Thompson, during her shows, from the moment she started on the network. After 11 years together, the couple announced their split in 2014. In fact, Giada feels such a sense of connection with her fans, that she made a statement on Facebook shortly after the couple made their announcement.
"Although our decision to separate comes with a great deal of sadness, our focus on the future and overwhelming desire for our family's happiness has given us the strength to move forward on separate, yet always connected paths," she wrote.
The 49-year-old has begun dating again and has been seeing television producer Shane Farley for almost three years.
"After I got divorced, I spent about a year and a half alone, not dating, just figuring things out. I had been with Jade's dad for 25 years. I didn't know what it meant to not be married," she told People last year. "Once I got settled, [Shane and I] reconnected and I felt like a kid again."
Giada's net worth
The chef's net worth, according to Celebrity Net Worth, is $30 million. According to the website, Giada consented, as part of her divorce, to give her ex-husband their $3 million Los Angeles mansion, $300,000 worth in furnishings and artwork and a percentage of various royalties she is set to earn for cookbooks and TV shows that were in the works prior to the separation.
Giada and her ex-husband have made co-parenting a priority.
"We live a stone's throw away from each other, like five minutes, which has really helped keep Jade stable and just keep her environment as similar as possible at both places," she told People in 2017.
"Getting along with my ex-husband really helps, as well. We're supportive of each other and, in turn, supportive of Jade."
Read more: Did Giada De Laurentiis Turn Down Her Boyfriend's Marriage Proposal?