What is Chad Michael Murray's Net Worth and What Do We Know About His New Role on Riverdale?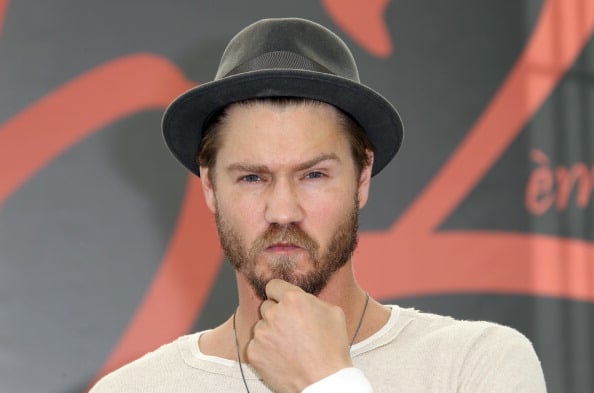 Fans of Riverdale just got good news. Chad Michael Murray just signed on to play a major character on the show. The CW alum has been a fan favorite and now he's back at the network and it looks like he might be bringing trouble with him. Let's take a look at the actor's career, what he's doing now, and his net worth.
Murray's first major role was as a spoiled rich kid
It could be argued that Chad Michael Murray is the king of CW (formerly WB). The actor got his first major role and found much of his success on the network. Murray's first role on the network was as Tristan Dugray, a boy after Rory Gilmore's affections on the popular television series Gilmore Girls. He stayed on the show for one season. After Gilmore Girls, he went on to Dawson's Creek for 12 episodes, and finally One Tree Hill, where he had his first leading role in a series, playing Lucas Scott for the series' first six seasons. Murray left at the end of season six but returned for a special appearance in the show's final season.
He has starred opposite Lindsay Lohan, Paris Hilton, and Hilary Duff
Back in the early 2000's Lindsay Lohan, Paris Hilton, and Hilary Duff were some of Hollywood's most popular teen stars. So it speaks to Murray's reputation and likeability that he was cast opposite all three of them. In 2003 he famously sang the Britney Spears hit, "Baby One More Time" in the Lindsay Lohan film, Freaky Friday. The next year he was Prince Charming opposite Hilary Duff in A Cinderella Story, and the following year he appeared with Paris Hilton in House of Wax.
During this time he frequently graced the covers of the popular teen magazines. He also won a few Teen Choice awards in the early 2000s. It's obvious that fan's loved him as he won for multiple different roles including, House of Wax, One Tree Hill, and A Cinderella Story.
He married his co-star
Murray and Sophia Bush starred opposite one another on One Tree Hill. The two hit it off and entered a romantic relationship. The pair began dating in 2003 and were married two years later. Unfortunately, their marriage did not last. In fact, it went down as one of the shortest marriages in Hollywood. The couple was married in April of 2005 but filed for divorce just five months later.
Divorce is always hard, but it can't be easy having to work with your ex after calling it quits. The former Mr. and Mrs. were still working together at the time of their divorce and continued to star on the series for several seasons after.
'Riverdale' brings Murray back to CW
Call it coming home if you wish, Murray's latest role brings him back to the network that made him a star. Murray will play Edgar Evernever on the hit teen drama. The part is scheduled to be a recurring role. Murray's character is described as "the enigmatic leader of the cult-like Farm". The official character description hints that he might have something "sinister" in store for the town of Riverdale. Not much information has been released about the character but fans are looking forward to seeing what's in store.
What is Chad Michael Murray's net worth?
Murray has stayed busy since he began acting. He has had a pretty consistent schedule with multiple television appearances over the past few years. According to Celebrity Net Worth, Murray has an estimated net worth of $12 million.
Be sure to catch Murray on Riverdale Wednesdays at 8 pm on the CW.