What Is Channing Tatum's Net Worth?
Nobody says you can't go from being a model in your early life to becoming a respected actor a decade later. This is more or less the trajectory of Channing Tatum when you go back and analyze his career from the beginning.
If you can remember back to 2000, you may recall seeing Tatum as a model with Armani and Abercrombie & Fitch, all of which likely paid him well. Despite top models making a boatload of money, it still doesn't compare with the paychecks of making movies.
The amount of money Tatum makes now compared to his modeling days is another plateau. Let's take a look at how he evolved to getting there.
Moving from modeling to movies
Through most of the early 2000s, Tatum kept working as a model, though started to land TV commercial gigs. No doubt you saw one of his commercials back then, including spots for Mountain Dew and Pepsi.
His modeling work continued to become extensive, and you can still find sources compiling all the modeling work he's done, even after making movies. Not until 2005 did he finally transition to the big screen. This happened strictly by appearance rather than acting experience or training, something we've seen before with other stars.
Most of his first year making movies involved very minor roles, some of which went uncredited. By 2006, he was co-starring with Amanda Bynes in a romantic comedy called She's the Man.
Tatum proved his acting diversity early
Channing Tatum clearly wasn't struggling when he began making movies. Being a Ford model for a few years probably padded his bank account considerably.
Doing small roles in films likely didn't pay any more than the modeling years did. After She's the Man, though, Tatum did a standout job starring in various genre films to prove his worth.
Most actors hired just for their looks are usually stuck in one type of film genre. Up to 2010, Tatum starred in a movie about dancing (Step Up), a political thriller, a couple of military dramas, and a sports action flick.
These set him up to do the films he's best known for today. However, he diversified even more later when you include one key film in 2012 and a move into animated films.
2012 as a breakthrough year
Just before Tatum starred in the smash Magic Mike, he also acted in and executive produced 21 Jump Street as a TV reboot done as parody. As his first foray into comedy, it proved he could take on just about any film category. Being able to do comedy was a major asset since most actors with limited acting ability can't do comedy well.
He seemed to learn his acting chops along the way, including working with great directors like Lasse Hallström. While this helped with drama, it no doubt helped his approach to comedy. Magic Mike certainly had its share of comedy along with the drama to help spawn the even more popular sequel Magic Mike XXL.
Thanks to this breakthrough year, there hasn't been a year since where we haven't seen Tatum in at least several movies. What kind of fortune does he have now as he continues to evolve his acting credentials?
Tatum's fortune isn't quite as substantial as other stars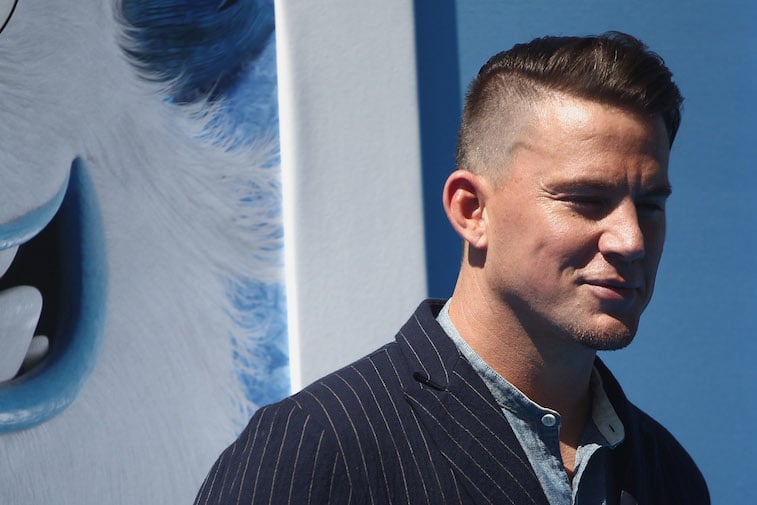 According to official sources, Channing Tatum is worth a total of $50 million now. It's definitely a huge fortune, but it also seems smaller compared to other A-list stars with fortunes up to $100 million and above.
His movie paydays will likely increase as time goes on. All the action movies could dwindle once he hits his 40s and 50s. Fortunately, it seems he's already setting himself up for newer things by doing more voice work in animated movies like The Lego Batman Movie.
Also, with more comedies on his recent film list, he probably has a comfortable and natural movie niche set up for the second half of his career.